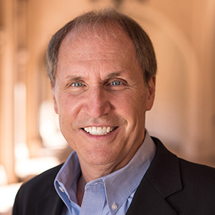 Jeff Wolf
Executive Coach, Consultant, Speaker and International Bestselling Author
Traveling From
California
X
Program Descriptions
In today's workplace, it's not enough for leaders to be technically good at what they do — they have to be good with people and utilize important soft-skills to keep engagement, morale and productivity high! Although knowing what workers want is important, leaders also must know how to give it to them. More often than not, employees are promoted into management/leadership roles with little or no training on how to actually be a manager or leader of people.

Coaching Skills for Leaders: One of Most Important Tools in a Leader's Tool Kit
A recent Mercer Study found: "32% of today's workers are seriously considering leaving their organizations! In the face of companies looking to drive productivity and efficiencies, this kind of widespread apathy and high turnover can be seriously detrimental to an organization's business performance, especially given the current economic environment."
Motivational Presentation: Positive Attitudes – You Are What You Think You Are
This powerful motivational presentation takes participants on a journey to improve their attitudes and provide the necessary skills to be more productive and successful at work, home and everyday life.
7 Disciplines of Highly Effective Leaders
Great leaders are not born, they're made! This inspiring and fast-paced presentation, filled with concrete techniques, principles and take-home applications provides attendees the essential skills that every successful leader requires.

Executive Presence-Image: How to Be a Must-Have Leader in a Changing Economic Environment
In today's changing economic environment, leaders are being challenged and tested on a daily basis. What makes must-have leaders stand out from others is often called "presence or image". Leaders with presence make an impact, are more confident and have greater influence which sets them apart from others.
Creating and Leading High Performance Teams
Strong teams drive organizational success and the most productive organizations are those that have strong, high performing teams of people working together to produce extraordinary results. When you combine ideas, talents, personalities and abilities together to complement one another the outcome is an unbelievable success story. This presentation provides the tools to take your team(s) to the highest level!
Jeff Wolf is one of the most highly sought-after executive coaches in business today, is an international bestselling author and known as one of America's most dynamic speakers. As a management consultant he works with people, teams and organizations to achieve maximum effectiveness.

Prestigious Leadership Excellence Magazine named him one of the country's Top 100 Thought Leaders for his accomplishments in leadership development, managerial effectiveness and organizational productivity. His strategic focus on solving corporate and human issues has garnered continuing raves from myriad global organizations.

Jeff's first book, Roadmap to Success, with management gurus Ken Blanchard and Stephen Covey, is now in its second printing. His latest book, Seven Disciplines of a Leader, is an international bestseller, has been named one of the most thought-provoking leadership books of the year, was cited as one of three books business leaders should read by the Small Business Forum and has been translated and published in China. According to Wiley publisher, Richard Narramore, " this book has the potential to become a standard text on leadership for organizations around the world."

His articles have appeared in: Fast Company, INC., American Management Association, American Express, Smart Blog on Leadership, Training Magazine, Business Management Daily, TLNT, CEO Refresher, SHRM, The Non Profit Times, Leadership Excellence Magazine, Communication Briefing, Industrial Management Magazine, American Collector Association, Attorney Journal and Law 360.

Featured on NBC, CNBC, CBS and Fox TV, Jeff understands what today's leaders demand: business acumen, leadership skills and common sense, all of which produce extraordinary growth. Whether he's working with world-class organizations or small businesses, Jeff's clients—including Sony, AT&T, Samsung, GE, Abbott Labs, CVS Health, URS, Citigroup, Qualcomm, Ace Hardware, Hyatt, Baxter International, Cummins, Pfizer, Tupperware International, Thomson Reuters, Monsanto, General Mills and hundreds of others—know where to come when they want to hire the best. As founder and president of Wolf Management Consultants, LLC, he has built a valued practice that addresses the critical problems confronting businesses today.

Executive Business Coach
Jeff is one of the top executive business coaches in the country and a leading expert in the coaching field. He has worked with some of the most prominent CEOs, company presidents and corporate executives, as well as managers, supervisors and business owners. His coaching skills provide a powerful structure that helps busy professionals achieve targeted outcomes, increase effectiveness and stay on track. As an objective and experienced advisor, he clarifies critical mission goals and develops an action plan that enables clients to grow and prosper.

Jeff's profound insights and high performance directives have already changed many professionals' lives, helping them achieve their career and personal goals.

Successful Business Background
Jeff brings a wealth of practical, real-life expertise and presence to every consulting, coaching and speaking relationship. As the former CEO of one of the country's largest healthcare-receivables management companies, he put his fundamental philosophy into action on a daily basis: "You improve the bottom line by focusing on the people side of business." Revenues grew dramatically: a remarkable thousandfold in 7 years.

As the former CEO of a prestigious polling and political-opinion research corporation, Jeff made strategic decisions for congressional, senatorial and presidential races. Working in a highly stressful, time-sensitive political climate, he helped his staff perform beyond their own expectations.

As a successful basketball coach, Jeff was selected by Gillette as one of the country's outstanding coaches and appeared nationally on radio and TV to promote leadership, teamwork and positive attitudes. His skills as a championship-caliber coach have brought out the best in people, teams and organizations, allowing them to quickly clarify their purpose and vision, set goals, and stay focused and committed.

Jeff also holds the esteemed title of Registered Corporate Coach (RCC) from the World Association of Business Coaches.

Highly Praised Consultant
Jeff is deeply committed to helping organizations and individuals achieve success. He motivates his clients by challenging and empowering them to achieve peak performance, teamwork, financial goals and personal satisfaction.

Having worked with some of the largest corporations in the world, Jeff's perspective is highly informed and business oriented, meshing firsthand expertise with a pragmatic, down-to-earth philosophy that dramatically boosts profitability and morale—even in the most complex and financially turbulent times.

Nationally Acclaimed Speaker
Known as one of America's most dynamic speakers, Jeff's presentations at meetings, conferences and conventions have made an impact across the country. They're filled with stories that chart real-life experiences from corporate America, which reinforce business basics that he presents in a commonsense, easy-to-understand fashion. His unique wit, insights and commitment to growth help individuals at every organizational level make a real difference in the workplace.

Jeff's high-energy presentations are not only interesting and entertaining, but rich in content value with strategies and techniques that attendees can immediately apply to improve their business and personal lives. Every presentation is highly customized to fit your specific needs.