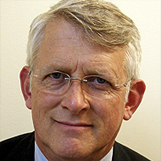 Jeffrey Bauer, PhD
Leading Health Futurist and Medical Economist
X
Program Descriptions
"Paradox and Imperatives in Health Care: How and Why Health Professionals Must Redirect Reform Before It's Too Late" (Keynote for health care audiences)
Explains the scientific, technological, economic, and political changes that are permanently transforming American health care

Presents a clear, politically unbiased analysis of how health reform actually prevents providers from accomplishing necessary tasks

Identifies specific internal actions that providers should take to ensure viable futures through efficiency and effectiveness

Concludes with a realistic plan for redirecting reform through local solutions that avoid roadblocks of innovation-stifling regulations

Health reform is not heading in an clear or overall positive direction. The ACA may (or may not) some day reduce the number of uninsured Americans, but right now it is creating regulatory and financial roadblocks that divert providers from a more pressing mission—fixing the way health care is delivered. In this insightful keynote based on his new book about the challenges of exceptionalism in American health care, Dr. Jeff Bauer draws upon his 45 years as medical school professor and industry strategist by defining the medical marketplace's fundamental problems and proposing private-sector solutions that bypass political gridlock. He shows providers why GNP devoted to health care has quit growing and what they must do to survive in a suddenly transformed marketplace where traditional payers are no longer willing or able to pay more for health care. His acclaimed, action-oriented explanations of efficiency and effectiveness include specific instructions on what health systems, physicians, and their business partners must do for reallocating wasted resources to liberate resources for accomplishing the ultimate goal — a healthy population. He concludes this though-provoking presentation with three specific recommendations for redirecting health reform, with a strong emphasis on the imperative for relief from reform's innovation-stifling, one-size-fits-all regulations in exchange for authority and responsibility to implement customized performance improvement programs that ensure health care is provided correctly all the time, as inexpensively as possible. The presentations tells providers what they need to do to set us on a different and better path to the cost, quality, and access goals of health reform— first, building the best health system that 17% of GDP can buy, and then extending coverage to all Americans.
"Paradox and Imperatives in Health Reform: What Patients and Employers Must Tell Providers and Politicians Before It's Too Late" (Keynote for general public audiences)
Presents an insider's commentary on how health care really works and how the delivery system must be reinvented

Explains how employers and patients are affected by the Affordable Care Act, for better and for worse

Provides a check-list of specific actions consumers can take to get the health care they deserve, for the money they pay

Tells consumers the changes they must demand to redirect health reform from the problematic path set by special interests

The Affordable Care Act is not moving American health care in a clear or promising direction because it was created by politicians to protect special interests. Indeed, the reform law was ramrodded through Congress without asking everyday Americans what they wanted and were willing to pay for. Dr. Jeff Bauer, an insider with 45 years experience as medical school professor and health industry consultant, explains in plain English why the cost, quality, and access goals of health care cannot be accomplished until providers first solve the problems of shameful waste, poor quality, and incomprehensible prices in the medical marketplace. This entertaining, thought-provoking speech tells employers, consumers, and other outsiders what they need to know to redirect health reform through a new contract between buyers and sellers. Dr. Bauer explains how the paradox of American health care provides a solid foundation for finally providing the world-class health care that we ought to be getting for 17% of GDP, with a strong emphasis on the need for private sector innovation and initiative to solve persistent problems that are inherent in government-driven approaches to reform. The speech includes not only realistic new policies for redirecting reform, but concrete actions that outsiders must take in order to get the sustainable health system that they are willing and able to finance. This presentation is specifically created for audiences that are not involved in health care delivery…jargon-free, action-oriented information for consumers!
More Popular Programs from Jeff Bauer, PhD.
"What Outsiders Must Know about Health Reform: How to Prepare Your Business and Yourself"
Health reform isn't just for health professionals any more! As employers, leaders in any industry must respond cost-effectively to unprecedented changes in health benefits. As individuals, they need to know how to deal intelligently with new delivery systems and payment arrangements for their own health care. Dr. Jeff Bauer, a nationally recognized health futurist and medical economist, has prepared this entertaining, informative presentation to explain the evolving realities of American health care and what leaders in non-health industries can do to ensure appropriate medical services — for themselves and their employees. A unique and timely program: health reform explained in laymen's terms by an expert insider, plus recommendations for appropriate responses to new challenges!

"The Uncertain and Exciting Future of Health Care: Exploring a New Realm of Possibilities"
This fast-paced and informative presentation shows how and why health care will change more in this decade than it did in the previous 50 years. From a practical perspective, it explores strategic implications of the unprecedented revolution in medical science, transformational capabilities of information and communications technologies, the hidden impact of demographic shifts in the US population, and the economy's role in restructuring supply and demand for medical services. Reform of the delivery system is examined from these perspectives, with recommendations tailored specifically to the audience's position in the medical marketplace.

"A Realistic Update on Health Reform: Responding to Challenges and Opportunities"
Everyone agrees that the current health care delivery system is unsustainable, but there's no consensus on common solutions to the underlying problems. This future-focused presentation evaluates the range of competing approaches to reform -- from government intervention to private initiative -- and provides audiences with an independent perspective on strategies that their organizations can take to succeed in a turbulent marketplace by improving efficiency and effectiveness. The content is continually and immediately revised to reflect the latest political and economic events (e.g., Supreme Court decision on ObamaCare, presidential election, economic recovery).

"Mastering Chaos: Creativity 101 for Health Care's Daring Spirits"
This unique program begins with a practical, entertaining overview of the key characteristics of innovation for leaders who want to create something new of value. It uses examples of art, poetry, science, music, and other creative endeavors to define the mind-set of people who make an enduring, positive difference in their respective fields. The presentation concludes with a detailed list of personal and professional steps that health care leaders can take to enhance their success in meeting the ultimate challenge of health reform -- reinventing the way health care is delivered.

"The Art and Science of Looking Ahead: Upgrading the Crystal Ball for Creating a Viable Future"
Based on the speaker's newest book (Fall, 2013), this unique presentation shows audiences how to make strategic changes through informed analysis of actual trends and possible outcomes. It explains the major difference between predicting and forecasting and shows why forecasts must replace predictions as our way to evaluate where we are headed and how to get there successfully. The presentation identifies resources and makes recommendations appropriate for any organization that wants to expand its realm of future opportunities for success in turbulent, uncertain times. [Note: This speech is for all business audiences; it is not specific to health care.]
Why Book Jeffrey Bauer?


Dr. Bauer is an internationally recognized thought leader who forecasts the evolution of health care and develops practical approaches to improving the medical marketplace. He is widely known for his realistic proposals to create efficient and effective health care through multi-stakeholder partnerships and other private sector initiatives.
Dr. Bauer served as Vice President for Health Care Forecasting and Strategy for ACS, a Xerox Company, from 1999 to 2010. He was a full-time teacher and administrator at the University of Colorado Health Sciences Center in Denver.
He served concurrently for four years as Health Policy Adviser to Colorado Governor Richard D. Lamm.
Dr. Jeff Bauer is an internationally recognized health futurist and medical economist. As an independent industry thought leader, he forecasts the evolution of health care and develops practical approaches to improving the medical sector of the American economy. He is widely known for his specific proposals to create an efficient and effective health care delivery system through multi-stakeholder partnerships and other initiatives focused in the private sector.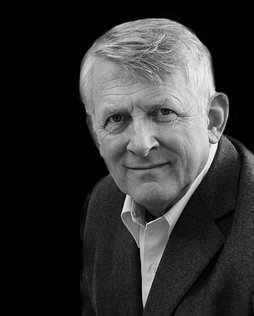 Dr. Bauer has published more than 250 articles, books, Web pages, and videos on health care delivery. He speaks frequently to national and international audiences about key trends in health care, medical science, technology, information systems, reimbursement, public policy, health reform, and creative problem-solving. Dr. Bauer is quoted often in the national press and writes regularly for professional journals that cover the business of health care.
His upcoming books (both to be published by CRC Press in 2014) are a completely updated edition of Paradox and Imperatives in Health Care: Redirecting Reform for Efficiency and Effectiveness and Upgrading Leadership's Crystal Ball: Five Reasons Why Forecasting Must Replace Predicting and How to Make the Strategic Change in Business and Public Policy. Previous books include Statistical Analysis for Health Care Decision-Makers (CRC Press, 2009), Telemedicine and the Reinvention of Health Care: The Seventh Revolution in Medicine (McGraw-Hill, 1999) and Not What the Doctor Ordered (McGraw-Hill, 1998).
As a consultant, he has assisted hundreds of providers, purchasers, and payer organizations with strategic planning and performance improvement. He served as Vice President for Health Care Forecasting and Strategy for ACS, a Xerox Company, from 1999 to 2010. His previous consulting firm, The Bauer Group, specialized in consumer-focused strategic planning and development of clinical affiliation agreements for multi-hospital networks from 1984 to 1992.
In addition, Dr. Bauer has extensive academic experience. He was a full-time teacher and administrator at the University of Colorado Health Sciences Center in Denver from 1973 to 1984, where he held appointments as associate professor and as Assistant Chancellor for Planning and Program Development. He also served concurrently for four years as Health Policy Adviser to Colorado Governor Richard D. Lamm. From 1992 to 1998, Dr. Bauer was a visiting professor in Administrative Medicine at the Medical School of the University of Wisconsin-Madison, where he taught physician leaders how to evaluate research reports and other published studies. Prior to his career in health care, he worked on meteorology projects for the National Center for Atmospheric Research.
He received his Ph.D. in economics from the University of Colorado-Boulder. He graduated from Colorado College in Colorado Springs with a B.A. in economics and completed a certificate in political studies at the University of Paris (France). During his academic career, he was a Boettcher Scholar, a Ford Foundation Independent Scholar, a Fulbright Scholar (Switzerland), and a Kellogg Foundation National Fellow. He is an elected member of the Association of Managers of Innovation and of the Institute of Medicine of Chicago. Dr. Bauer lives in Chicago, where he occasionally displays his paintings in local art galleries. He is an avid fan of music and member of the Governing Board of the Chicago Symphony Association.
Books