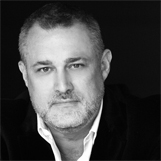 Jeffrey Hayzlett
Change Agent and Marketing Expert
X
Program Descriptions
Think Big, Act Bigger: The Rewards of Being Relentless
The book, and the program, is a take-no-prisoners, no BS, attitude adjustment for those of us who call ourselves entrepreneurs. Following the success of his prime-time show, C-Suite With Jeffrey Hayzlett, companies and events always want to know what is the secret behind the success of entrepreneurs and executives who can move mountains."I've owned franchises, ran small businesses (and sold over 200 of them), and I have been the CMO of a Fortune 500 company. I've learned that in every business and in every industry, limitations exist everywhere - mostly in our minds and in the stories we tell ourselves. Getting past these limitations is hard work. My new book and keynote focus on the attitude we need to overcome the obstacles that face our businesses every day. No one is coming to save us, none of us will win the lottery. Everyone can think big, the art is in acting bigger.

Running The Gauntlet
Jeffrey Hayzlett's Running The Gauntlet is a rough-and-tumble guide for running and driving change through the business gauntlet. In this keynote, Hayzlett addresses what every business leader must face: Getting Ready, Getting Going, and Creating and Sustaining Momentum. Hayzlett shows business leaders and owners how to develop the necessary mental, emotional, and physical toughness they must have for smart, strategic, and lasting change. Hayzlett forces leaders to really get up in their own businesses – to take them over from the inside and drive change – gaining customers and profits in the process. Hayzlett motivates and leads attendees to be able to efficiently assess what kind of change their business needs and then summon the vision, courage, and passion to enact it.

118 Pitch: The Elevator Pitch 2.0. Get the Lean-In Factor and close the deal in 118 seconds.
No matter what you're selling, be it your product, your service, your message, anything, to catch and maintain the attention of your customer, you need to have a well-polished elevator pitch, or what marketing speaker Jeffrey Hayzlett calls your 118 Pitch.

Grab the attention in the first 8 seconds, and then bring it home in 110 seconds; that's your elevator pitch. Do it well, and you'll have customers eating from your hand.

Hayzlett shares his insights as a former Fortune 100 CMO and the behaviors of decision-makers when it comes to purchasing decisions. You'll learn that it doesn't matter if you're selling to the C-Suite or to small business owners, your 118 Pitch will make or break your business deals.

Selling to Attila the Hun and Living to Tell About it
Jeffrey Hayzlett, business and leadership speaker with experience drawn from his years in the c-suite, inspires teams to achieve greatness. Specifically how to match selling styles to buyers by using personalities and key behaviors. Learn to recognize the styles to meet and exceed greater close ratios. Hayzlett motivates audiences to think bigger and do bigger by addressing key questions and guiding them through to breakthrough answers to drive sales.

Future Trends of Marketing
What are CMOs and senior marketers going to experience and how can they be prepared for it? Keynote speaker Jeffrey Hayzlett helps CMOs answer the difficult questions from their CEOs. From the future of mobile marketing to predicating the newest trends in social media, Hayzlett showcases current marketing trends and shows their future, whether it is bright or dim. He enables audiences to become forward thinkers and to become smart change agents navigating towards the future.

Mobile Marketing Strategy: It's More than an iPhone app...How to Win Over the C-Suite
The uptake to mobile has been one of the strongest the industry has seen, and yet some marketing professionals have not adopted mobile at the forefront of their marketing strategies. Or they think they have by developing a mobile app!

What must mobile marketers do to gain access and convince brands on the value and drive the results brands need to succeed?

Top-rated keynote speaker Jeffrey Hayzlett, a former Fortune 100 CMO, will outline the steps mobile marketers must take to gain access to senior brand marketers, keep their attention, and drive the results that brands must have for them to be considered successful in mobile marketing.

Hayzlett, global business celebrity, marketing expert, bestselling author, and sometime cowboy, is a frequent national and international media commentator and is known for his marketing thought leadership – especially within mobile. Hayzlett has been leading mobile campaigns before most people had built mobile applications. He serves on the board of directors for a number of mobile and marketing outsourcing companies, and works with numerous major mobile marketing players.

Social Media - The 4 E's
Keynote speaker Jeffrey Hayzlett is an online marketing and social media maverick and has been labeled as one of the top business Twtterer's in the industry. Hayzlett has a deep understanding of past, current, and future trends of social media and teaches audiences what to do to capitalize on the opportunities social media presents. His 4 E's – engage, excite, educate and evangelize – are the cornerstone to successful social media communities. Learn from one of the best marketers in the industry how to navigate and succeed in the social media landscape.

How to Sell to the C-Suite
Learn how to break through to the c-suite, one of the toughest selling grounds in the field, also known as the killing field. Learn the key personality types of decision makers. Craft your 118 Pitch, or elevator pitch, using Hayzlett's tips and tricks to learn the key buying reasons for those in the c-suite. Dive into understanding the changing landscape you need to adapt, change or die. Uncover the biggest challenges facing corporate officers today and what you need to do to help be the solution. Learn from business speaker Jeffrey Hayzlett, a veteran of the fortune 100 c-suite, how key buying reasons turn into purchasing decisions and that the officers of the c-suite are decision makers, not influencers.

The Mirror Test
When was the last time you did a mirror test to make sure your company was still alive and breathing? Jeffrey Hayzlett projects his big, boisterous personality when he gets down to business and in your face to ask the questions that most business managers are afraid to ask. And as Jeffrey points out, if you aren't willing to look at what's working and what isn't – and then take the necessary steps to fix them — well, you and your colleagues and employees are in for a tough ride. Hayzlett will show you all the marketing, management, selling, and customer service techniques you need not only to survive, but to soar ahead of your competition in todays changing climate.

From Yellow to Red: The Kodak Story
Kodak was once the most iconic company in the world, creating the only product you would run into a burning building to save: their "Kodak Moments". Jeffrey Hayzlett tells the story of how this big yellow box icon moved from having the greatest profit margins of any product on the market to sliding into the red of bankruptcy. Learn how to summon the vision and courage to drive change and sustain your company's newfound momentum to harness strategic, lasting success.
Why Book Jeffrey Hayzlett?


He specializes in marketing and business development, helping clients attain success by growing their business, expanding into new markets, and reaching their customers faster.
He helps clients position their companies to navigate the future while increasing profitable growth by developing unique business strategies.
Jeffrey Hayzlett is a global business celebrity and primetime television show host on Bloomberg Television. From small businesses to international corporations, his creativity and extraordinary entrepreneurial skills have enabled him to lead ventures blending his leadership perspectives, insights into the c-suite and business strategy, mass marketing prowess and affinity for social media. He is a well-traveled public speaker, the author of the bestselling business books, The Mirror Test and Running the Gauntlet, and one of the most compelling figures in business today.

Jeffrey is a leading business expert, cited in Forbes, SUCCESS, Mashable, Marketing Week and Chief Executive, among many others. He shares his executive insight and commentary on television networks like Bloomberg, MSNBC, and Fox Business. Jeffrey appeared as a guest celebrity judge on NBC's Celebrity Apprentice with Donald Trump for three seasons. Drawing upon an eclectic background in business, buoyed by a stellar track record of keynote speaking and public appearances, and deeply rooted in cowboy lore, Jeffrey energizes his role driving and delivering change. He is a turnaround architect of the highest order, a maverick marketer who delivers scalable campaigns, embraces traditional modes of customer engagement, and possesses a remarkable cachet of mentorship, corporate governance, and brand building.