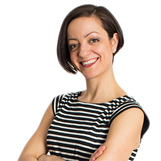 Jen Slaw
Amaze, Engage, Inspire
X
Program Descriptions
The Power of Practice: Building Systems for Success
It is critical for leaders and business owners to establish a system of best practices. Systems transform organizations. Actions taken or objectives given without direction, coaching, or proper practice will negatively impact organizational growth and results. Leaders must identify priorities and establish sustainability through consistent practice.
Learn to step back and assess current practices, determining true cause & effect. "Am I making assumptions about something I know or that my staff knows what to do? How can I break this process down?"
Create a collaborative environment build on trust. Learn to delegate and consult with a mentor or advisor to identify priorities and assess system effectiveness.
Take ownership of the outcome, maintaining focus and commitment to vision.
How to establish best practices and learn from mistakes, creating consistent habits that over time will lead to performance and results.

How to Juggle it All: Achieving Work-Life Balance
In this session, attendees are entertained and inspired by juggling as a metaphor for balancing work and life priorities and collaboration. Interactive modules enable participants to physically experience the focus and flexibility necessary to achieve and maintain balance. Audience members learn:


Skills to create a dynamic balance and strengthen connections between the "balls" of life
Organizational skills and tips for prioritizing How to transform challenges into opportunities
Benefits of flexibility, patience, and consistent practice
How to discover and develop your passion and purpose

Women: The Master Jugglers
Strategies for building a fulfilling and whole life as we strive for balance.

As professional women, we are constantly juggling, and every now and then we drop a ball. How can we work towards creating a dynamic balance and build a strong support system? Attendees learn:


Strategies for more effectively balancing work and life
The importance of prioritization, time management and developing a process
To make time to recharge, de-stress, and tap into passion and creativity
To let go of perfectionism
How to ask for help and build an effective support system
That mistakes and obstacles can be opportunities for change and growth

Building an Effective Team: Juggling the Possibilities Together
A team can be a powerful strategy for achieving a goal. Learn how to work together more effectively.

Building a strong, cohesive team, as well as mutually beneficial client relationships and business partnerships can be powerful tools for productivity, goal achievement, and creative problem solving and critical for any strategic planning process. In this interactive session, participants learn to:


Utilize the strengths and learning styles of each unique member to craft mutually beneficial collaborations
Create a plan of action for goal achievement
Break down a problem into smaller, achievable steps
Connect and communicate while challenging and supporting team members
Build trust and confidence

Discovering New Patterns: Juggling the Possibilities for Growth, Change, and Innovation
Growth and change are a vital part of any strategic plan to stay at the forefront of innovation. Let's not just manage it, but CREATE it.

Participants learn:


How the process of learning to juggle can help us reprogram and question WHY we do something a certain way
To set big personal and team goals
Principles of creative thinking and problem solving
How to create change and manage resistance to change by taking action
The importance of building a unified team with confidence, a clearly defined goal, and effective communication strategies
How to distinguish your business from your competitors and wow clients with customized attention
How to think "outside the box" to generate innovative solutions

Young Jugglers: Throw with Confidence!
Today's young people face often overwhelming challenges and decisions as they strive to discover their passion and purpose and proceed in a direction with confidence. How does one craft a meaningful life? Dream Big. Persevere. Create Something. Do Good. Serve others.

Jen shares her story and encourages and inspires young audiences to:


Follow your dreams and create the life you imagine.
View life as a juggling act, and know that figuring out how the pieces fit together is a challenge.
Be patient with yourself. It takes time to find your own pattern and pathway.
Learn from the "drops", pick up the balls, and continue on your journey.
Figure out what you're passionate about, work hard, and take pride in your accomplishments.
Be the biggest, most amazing version of yourself.
Support and encourage your classmates and friends. Make a difference in the lives of others by starting with those closest to you.

Top 10 Lessons Learned from Juggling: Redefining What's Possible!
Life is a juggling act – we must become master jugglers. Jen shares her story and offers fun tips for mastering the juggling act of life!


See how you can become a better juggler in your life and work
Learn how to maintain a dynamic balance and strengthen the connections between the "balls" you juggle
Hear how to transform challenges into opportunities
Discover your passion
Why Book Jen Slaw?
Professional juggler, artist, engineer, TED speaker, and off broadway actor
Expert on life balance, making tough decisions, and the corporate culture
With degrees in both engineering and art, Jen connects with both left and right brained learners as she shares her story of finding balance and transitioning from life as a structural engineer to entertainer, speaker and trainer, roles in which she felt she could have more impact, exercise more creativity, and be more connected to others.

Jen has appeared on the Late Show with David Letterman, Good Day Philadelphia, Huffington Post Live and the Food Network, presented at TEDx, won the International Jugglers' Association's Award for creativity, and has been called an "expert juggler" by the New York Times. She co-created and co-starred in the Off-Broadway show and Backstage Critic's Pick, Perfect Catch: A Throw-mantic Comedy, which was hailed as "the forward guard of an entirely new and captivating approach to the craft."

She is grateful for the opportunity to now share lessons learned from over 20 years of juggling life as a professional entertainer, engineer and artist in her keynotes and staff training sessions for top companies like these and empower her audiences with tools to become more effective jugglers in their own lives and work!