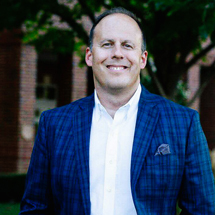 Jeremie Kubicek
5 Gears: How to Be Present and Productive When There Is Never Enough Time
Why Book Jeremie Kubieck?
Jeremie specializes in getting leaders to a higher level through his speaking, consulting and books. He takes complex concepts and adapts them into powerful tools that are practical and scalable. Jeremie speaks worldwide to audiences of all sizes across various industries and sectors.
Jeremie Kubicek is an outlier in the leadership world. He is fully an entrepreneur and corporate thought leader, as well as an audacious encourager to leaders around the world. He is a creative producer of a variety of leadership content and global programs, as well an acclaimed speaker and author.

As an entrepreneur, Jeremie has formed, partnered and started over 20 entities since 2002 that have either been sold or continue to run. He co-authored the books 5 Voices and 5 Gears, and authored the 2011 National Bestseller, Making Your Leadership Come Alive. His work is known as being powerful, sticky, scalable and sustainable. His fourth book, The 100xLeader, just released in March 2019. It has now reached #1 on Amazon Business Development.

A hobby of Jeremie's is to bring creative projects to life by partnering with world class creatives. Jeremie is the executive producer of several off-broadway musicals and entertainment projects, and is currently developing of a modern farmhouse community, the Prairie at Post. Jeremie is an audacious encourager. He is committed to serving people and fighting for their highest possible good. This is what makes him an anomaly. He is adept in business, but deeply committed to relationships that bring life to all those around him.

He has lived in Moscow, London and Atlanta and now makes him home in Oklahoma City along with his wife, Kelly, and their three college/high school children, Addison, Will and Kate.
Books

The 100X Leader