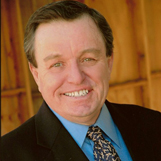 Jerry Mathers
Beaver Cleaver
Traveling From
California
X
Program Descriptions
Talk on the Golden Age of Television
Jerry speaks about his career in movies with Alfred Hitchcock, Bob Hope and many other film legends. He also shares fun behind the scenes stories growing up with his Leave it to Beaver cast and crew family and his career today.

Diabetes and Weight Loss
When Jerry discovered that he was diabetic he took control of his situation with essential lifestyle changes including diet and exercise. He provides relevant insight and tips for the effective management of this disease.
Why Book Jerry Mathers?
Jerry Mathers is the famous old-school classic "Leave it to Beaver" star , and is now a national recognized public speaker who loves to talk with audiences at any kind of conference, corporate event, trade show, charity event, or anywhere he can give back to his audiences
Born on June 2, 1948 in Sioux City Iowa, Jerry's television and show business career began at the tender age of two when he did a Pet Condensed Milk commercial with Ed Wynn on the "Colgate Comedy Hour." He continued to work on many of the early '50's television shows and in 1954, he made his movie debut co-starring with Linda Darnell in "This Is My Love." He then caught the attention of Alfred Hitchcock who signed him for the 1955 film, "The Trouble With Harry," starring John Forsythe and Shirley MacLaine in what was her very first film role. The budding young actor next appeared in two Bob Hope movies, "The Seven Little Foys" and "That Certain Feeling," "The Deep Six" with Alan Ladd and "Men of the Fighting Lady" with Van Johnson and Walter Pidgeon.

It was in 1957 however; with the debut of the series "Leave It To Beaver" that Jerry entered the hearts and homes of America. An immediate success, the show gained national attention and ran for six seasons, totaling 234 episodes. When it celebrated its 50th anniversary on October 4, 2007, the show became the longest running scripted show in television history. Currently shown on TV Land and in countries throughout the world, "Leave it to Beaver" has made Jerry an American Icon.

His television movie, "Still the Beaver", was one of the top ten movies of the week for 1982 which led to the development of a new series entitled "The New Leave It To Beaver." Jerry successfully completed filming 108 episodes which were syndicated and aired in all major domestic and foreign markets. As well as starring in the series, Jerry also directed multiple episodes.

Mathers has a high "Q" rating for name and face recognition and is known by people throughout the world. He was also named by People Magazine as one of the most well known individuals in television history.

Jerry loves to make personal appearances at trade shows and health conferences, corporate events, baseball games, museums, parades and other events around the country. He is always happy to meet with his fans and sign a personalized autograph for them.

In December 2010, Jerry became the first and only actor to ever star in a professionally performed British Panto in the United States (an 800 year old English tradition). He played Baron Hardup in the theatrical debut of Cinderella, a Panto, produced by the Lythgoe family.

In 2007, Jerry made his Broadway debut with a starring role as Wilbur Turnblad in the Tony winning best musical, "Hairspray" at the Neil Simon Theater. Jerry in his first week boosted the attendance from 75% to 90% and for the rest of his run he played to standing room only houses with attendance at 110%.

In the mid 90's Jerry was diagnosed with type 2 Diabetes. He took preventative action, lost 55 pounds and is currently one of the leading lecturers on living with and dealing with diabetes. Jerry has partnered with diverse organizations to bring awareness of this horrendous epidemic that our country is currently facing among both children and adults. He was invited to share his experience with diabetes on "Larry King Live" numerous times and has spoken to the Congressional Caucus on diabetes at the Capitol in Washington, DC. Jerry also speaks with the media to alert individuals about the importance of early diagnosis, diet and exercise, and the proper treatment of diabetes.

In 2009 and 2010, Jerry was the national spokesperson for PhRMA and their Partnership for Prescription Assistance program. This organization helps uninsured and financially-struggling patients obtain prescription medicines for free or nearly free. The program is a nationwide effort sponsored by America's pharmaceutical research and manufacturing companies – raising awareness of patient assistance programs and the need to effectively address the rising and alarming rates of chronic disease.

Jerry is an often requested speaker at national conventions and trade shows talking about taking control of diabetes and the state of the American family. He compares the mythical Cleavers of the 1950's to critique the entertainment industry in general with an emphasis on early television and the impact of current media and popular culture upon our society.

Jerry's legitimate theater credits include "Hairspray", Neil Simon Theater, "Boeing, Boeing", "Who's On First", and the national debut tour of "So Long Stanley" which played to standing room only houses across the country for 18 months.

Some of Jerry's television credits include "Ozzie and Harriet", "Lassie", "Batman", "The Love Boat", "Saturday Night Live", "Diagnosis Murder", "Alan Thicke Show", "Married with Children", "Hardcastle and McCormick", and "The Tonight Show with Jay Leno".

Motion picture film credits include "Back to the Beach", "Bigger Than Life", "The Shadow on the Window", "Better Luck Tomorrow (2002) Sundance Film Festival judges award winner, "Angels with Angles"-- (2005), "Larry the Cable Guy: Health Inspector"– (2006), "Will to Power" (2007), and "The Hitchhiker" (2013).

Jerry continues to do commercial work for national and regional spots. Pet Condensed Milk was his first commercial in 1950. Additional advertisers have included Kellogg's (he was the first non-athlete on a box of corn flakes), General Electric, Purina, Kern, Chevrolet, Toyota, Doritos, General Mills, AOL, Coca Cola, Jenny Craig, Jim Beam, Biogen, and Johnson and Johnson.