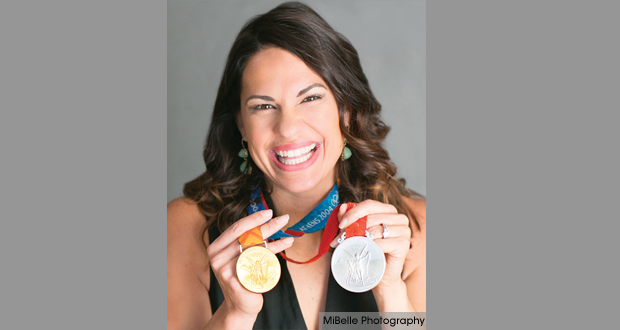 Jessica Mendoza
Broadcaster, Speaker, Clinician, Olympic Gold & Silver Medalist
Traveling From
California
Why Book Jessica Mendoza?
Analyst for ESPN's Sunday Night Baseball


Became the first female analyst for a nationally televised MLB Postseason game on October 6, 2015 at the AL Wild Card Game on ESPN


First female ESPN MLB game analyst and first female analyst for a Men's College World Series telecast


Two-time Olympian and was a member of the U.S. Women's National Softball team from 2001-2010


Took home the Gold Medal in Athens, Greece and the Silver Medal in Beijing, China


Three-time World Champion and World Cup Champion

Photo Credit: MiBelle Photography 
Jessica Mendoza's 2015 has been historic.

It started on June 16th when she became the first female to sit in the booth as part of ESPN's College World Series coverage. On August 24th, she became the first woman to work as an Analyst for ESPN's MLB coverage on the net's Cardinals-Diamondbacks broadcast. That same week, Jessica was in the booth when Jake Arrieta of the Cubs pitched a no-hitter against the Dodgers during her Sunday Night Baseball debut.

Everything culminated on October 6th when Jessica was in the booth for the 2015 American League Wild Card Game, becoming the first female Analyst in MLB postseason history.

Before she was making history covering baseball, Jessica was having a similar impact on the softball diamond.

Jessica's softball accomplishments are almost too vast to comprehend: After an incredible career at Stanford where she was a four-time First-Team All-American Outfielder and led the Cardinal to their first ever Women's College World Series Appearance (she still holds 5 Stanford school records, including batting average & career home runs), Jessica became a member of the U.S. Women's National Team. From 2001-10, she won both a Gold (Athens, 2004) and Silver (Beijing, 2008) Medal, in addition to being a three-time World Champion (2002, 2006, 2010) and World Cup Champion (2006, 2007, 2010). In 2006, she was named the USA Softball Athlete of the Year and was also recognized in 2008 with the prestigious honor of being named Women's Sports Foundation Sportswoman of the Year.

As her playing career started to wind down, Jessica started to think of her next challenge and that led her to ESPN. She started in 2007 as the Lead Softball Analyst (a job she still holds), but she's added a Sideline Reporter role on College Football and an Analyst/Reporter position on the College World Series.

Her role then expanded to ESPN's MLB coverage. In addition to her role as a Game Analyst, Jessica makes regular appearances on Baseball Tonight & Sports Center as a Studio Analyst.

Jessica is also an online contributor for espnW.com and serves on the advisory board for the website. Jessica's plaudits did not stop with her softball career, she became the President of the Women's Sports Foundation in 2009 and in 2012 she was inducted into the Stanford University Hall of Fame. In 2006, Jessica was inducted in the Latin Sports Hall of Fame. She currently lives with her husband and two lovely boys in Southern California.