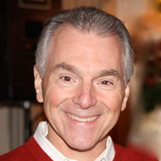 Jim Cathcart
Business Psychology & Personal Growth Expert, Accomplished Author
Traveling From
California
X
Program Descriptions
Re-Thinking Your Strategies for a Challenging Era
To give people the confidence to press forward despite uncertainty or challenges, to show people how to take the lead and keep it and to empower them to lead themselves and to help others grow.

Relationship Selling™
This presentation will change the way your audience thinks about selling and teaches them specific techniques in order to generate more sales with less resistance.

The Acorn Principle™
This presentation is meant to show people how to grow themselves and their businesses by learning to find the natural strengths in situations and people.

UpServing: The Grandma Factor™
People experience the people, products and processes of dealing with you but what they remember most is how you made them feel.
Jim Cathcart, CSP, CPAE, author, professional speaker and business leader, is the founder and CEO of Cathcart Institute, Inc. (founded in 1977), a think tank of advisors to Business Owners, Leaders and Executives in the areas of business strategy, executive development, professional speaking and sales improvement. His twenty-eight years of study in applied behavioral science has resulted in The Acorn Principle, a comprehensive book designed to guide readers into an awareness of the many elements that make them who they are. This breakthrough work achieved best-seller status online as well as through traditional hardbound book channels. In fact, it was the nation's number two best selling e-book in the year 2000, second only to Stephen King.

As the author of 13 books including Relationship Selling, and his latest book The Eight Competencies of Relationship Selling, Mr. Cathcart has long been a trendsetter in the business community. His belief is that the best way to achieve major goals is to develop the qualities of those who would reach such goals. In that way the goals become the natural by-product of your development. His Eight Competencies model incorporates all the skill-sets that are necessary to the attainment of sales leadership.

Among professional speakers Jim Cathcart is a world leader. Recipient of The Golden Gavel Award from Toastmasters International for 2001, Past President of the National Speakers Association (NSA), winner of the Cavett Award, member of the Speaker Hall of Fame (CPAE), Certified Speaking Professional (CSP), and a long-time member of the exclusive Speakers Roundtable, 20 of the world's top speakers. In January 2006, he founded The LIFT® Institute in collaboration with Leland Russell with a singular focus: helping leaders meet their execution challenges with a proven path to success, to achieve real results in real time. Additionally, Mr. Cathcart is co-owner of The Professional Speaking Institute, Inc. and sits on numerous boards of directors such as The Boys & Girls Clubs and the business school advisory board at Pepperdine University.
Books