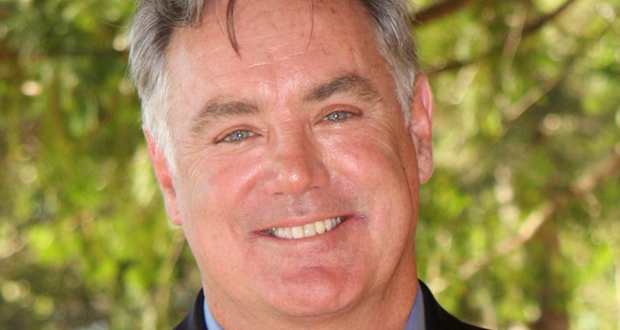 Jim Craig
Goalie for the "Miracle on Ice" Gold Winning Hockey Team
Traveling From
Massachusetts
X
Program Descriptions
Power of Teamwork: Very few things great are done alone. Epic achievement is almost always the result of successful and enduring collaboration. Jim explains and details the elements of winning teamwork. He provides specific examples from the experience of the U.S. "Miracle on Ice" hockey team, and how it confounded the experts, made history and made it to the top of the podium.

Fundamentals of Winning: Jim talks about the "stuff" and marrow of winners. Jim drills down and talks about the following: What winners share in the way of character. How they prepare. Their priorities. How they handle victory. How they handle defeat. Jim discusses what truly drives winners – the greatest winners.

Commitment to Excellence: Jim has studied and continues to study and research what inspires the pursuit of excellence in those who achieve greatness. He describes what is it that separates those content with good enough, and with all right, and with the okay and those who have an unquenchable thirst and drive to make history and establish the highest standards.

Goal Achievement: As Jim often tells audiences, "If you don't know where you are going, any road will get you there." Jim shares the elements and fundamental components of goal setting, defining missions – and then going confidently and smartly in the direction of your dreams.

Conflict Management: One of the nine "Gold Medal Strategies" that Jim teaches that he writes and speaks about is that Great Teams Manage Through Ego and Conflict. Jim tells the story of early on in their journey to Lake Placid and history, the players on the 1980 U.S. Olympic team were not working cooperatively; the team was beset by regional and personal rivalries. But the players got beyond the conflict – and they forged a team, and executed teamwork, for the ages.

Transformational (Change) Management: Had the members of the 1980 U.S. Olympic hockey team – under the guidance and direction of Herb Brooks – not thrown off the old ways and play of U.S. international hockey had they not embraced a revolutionary form of the game they would not have beat the team that couldn't be beat, and won the game that couldn't be won. There would not have been any gold medal, any stop atop the podium. Jim talks about how he and his teammates executed that transformation and change – and how the example of that transformation and change can aid your organization to perform more effectively.

Accountability for Action: Great Teams Hold Themselves and Others Accountable – this is one of the nine "Gold Medal Strategies" that Jim teaches. Accountability, as Jim explains and breaks down, is an exercise in looking inward and demanding accountability of yourself – and then working together as a team to make sure that every person on the team is accountable and, as a team, helping people to be accountable and to better perform their job.

Confidence Building: How do you inspire and impart confidence? How do leaders and teams accomplish this critical task? How do you pull greatness out of people? How do you challenge and inspire people to get outside their comfort zone – and to reach for what they at one time not thought reachable, and not attainable? Jim shares with you the tactics and strategies of confidence building.

Risk Taking: Risk takers make history. If there is no risk, there is no great achievement. Jim talks about the risk taking enterprise that was the 1980 U.S. Olympic hockey team. He shares more examples of risk taking in sports, business, and other areas of human endeavor that enabled greatness and the epic.

Recruiting for Results: How do you find and identify the people who have the "stuff" and potential who will work for your system, culture, and mission? What is meant by the importance of not necessarily finding the "best" players but the "right" ones. Jim discusses and breaks down the elements of successful and winning recruiting.
Why Book Jim Craig?


He translates many of the essential teamwork principles from the Olympics into successful business methods and uses them to educate and assist organizations in developing a team-oriented environment.
Jim has parlayed his incredible work ethic and determination into an impressive sales career and shares his story of success.
Jim Craig is widely known as the heart and soul of the 1980 USA Olympic Hockey team. The "Miracle on Ice" victory for the United States over the vaunted, seemingly unbeatable Soviet Union team is largely regarded as one of the most extraordinary sports victories of all time, and the team's success is attributed to exceptional teamwork.

Jim has parlayed his incredible work ethic and determination into an impressive sales career, spanning over 30 years. He has also translated many of the essential teamwork principles from the Olympics into successful business methods. He will use these methods to both educate and assist you in order to develop a team-oriented environment that will allow you, your team, and your business to successfully overcome the many challenges that you will face in the business world.

Winning teamwork allowed Jim and the 1980 Olympic team to achieve "the impossible," and the same principles can lead your business to unprecedented success!
Books

Gold Medal Strategies