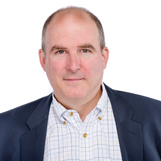 Jim Harris
Future Trends & Disruptive Innovation
Traveling From
Ontario, Canada
X
Program Descriptions
Thriving in the Era of Disruptive Innovation
Uber is worth more than all North American taxi cab companies combined, but it doesn't own any cars. Skype facilitates more international long distance phone calls than all of the world's major telcos combined, but it doesn't own any phone lines. AirBnB provides more accommodation than any hotel chain in the world, but it doesn't own a single room. The most valuable retailer in the world, Alibaba, doesn't have any inventory. When you order something the supplier ships it directly to you. The largest provider of online content globally, Facebook, doesn't create any content. Netflix, the biggest cable company in the world, doesn't own any cable.

Ask a person on the street what they think about when they think of innovation and they'll likely answer: an iPhone. In fact, 75% of answers name a product or service, yet products and services deliver only 10% of the value of innovation. A staggering 90% of the value of innovation is in business model innovation. All of the above examples are of companies that have completely innovated their business models, including their business channels. Typically, in large corporations, these areas receive only 10% of the focus.

Jim's book, Blindsided! is published in 80 countries worldwide and is a #1 International bestseller. Blindsided! looks at the forces that are disrupting companies and industries and presents strategies for circumventing it.

Reaping the Benefits of Collaboration & Engagement
Who is in charge of Wikipedia? No one! And yet more than 100 million hours of labour have been invested by volunteers in creating the content. Most people in large organizations believe that they use less than 50% of the skills and motivation of employees. With millions of baby boomers retiring from the work force over the next decade, new ways of engaging employees in collaborating will be essential for companies. How can organizations unleash more talent, creativity and innovation from their workforce?

Managing Change and Leveraging Creativity
Most organizations need to innovate, but no one wants to change! It's the paradox of our time. A staggering 88% of CEOs say that innovation is essential to growth and profitability, but only 33% are happy with the results that they're getting. However, innovation doesn't just happen on its own. Jim has worked with Fortune 500 companies worldwide, India's top 200 CIOs and the UK Cabinet Office's top management program teaching innovation, creativity and change and why innovation is essential to the survival of 21st century organizations.

Futurist Outlook: Trends that Are Changing Your Business
Since 1990, Jim Harris has been helping organizations focus on the future. He was honoured to be the closing keynote speaker for the World Future Society conference which brings together the leading futurists from around the globe. He will customize and deliver his presentation for your organization/industry that will have people talking, thinking and acting differently long after your event. The Impact of the Internet of Things on Organizations
By 2020, there will be 50 billion devices connected to the Internet, creating, by one estimate, $14.4 trillion in value:
$3.7 trillion of improved customer service
$3.0 trillion in cost savings due to increased speed to market
$2.7 trillion in supply chain and logistics savings through optimization
$2.5 trillion in cost savings
$2.5 trillion in increased employee productivity

The Internet of Things (IoT) will continue to have a transformative effect on organizations, business processes, customer expectations and the way society operates.

Other Topics
The Future of Health Care: The impact of budgets, technology & medical tourism
Risk Management: Thriving in an era of disruptive innovation Notes on Jim's Style
The Small Screen Digital Revolution: How smartphones & tablets are changing business
The Smart Revolution: How smart buildings, communities, and cities are changing the way we live

Jim is a catalyst for conversation and change. He excels at leading people to new ways of thinking - making productive, profitable change possible. His sessions are highly
Why Book Jim Harris?
As a business speaker, Jim talks about Blindsided which helps companies identify threats and focus on innovation.


Jim's reputation as a business speaker has been recognized by industry professionals and numerous publications.
Jim Harris is a one of North America's foremost thought leaders, management consultants and authors on disruptive innovation. Association magazine ranked him as one of the nation's top ten speakers. He works internationally conducting strategic planning sessions with executive teams.

His clients include Barclays Bank, Certified Management Accountants, Cleantech, Columbia Tristar Pictures, Deloitte, GlaxoSmithKline (GSK), IABC, IBM, IEEE, International Council of Shopping Centers, Johnson & Johnson, MasterCard, Munich Re, SAP, Society of Professional Engineers, the UK Cabinet Office, the World Future Society and Zurich Insurance. He has worked extensively with the health care sector, government, financial services, retailers and professional services firms.

His last book, Blindsided! is published in 80 countries worldwide and is a #1 international bestseller. Blindsided! has been named one of the best business books of the year by a number of organizations and Soundview Executive Summaries sent a summary to 80,000 executives worldwide. The Miami Herald calls Blindsided! "Brilliant stuff!"