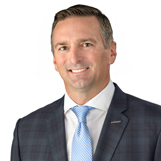 Jim Murphy
Founder and Chairman of Afterburner, Inc.
X
Program Descriptions
The Courage to Execute
Addressing Complexity. Becoming Agile. Leading through Change. Innovation. Operational Excellence. Developing Leaders. Retaining Top Talent. Do these sound like a myriad of challenges, many of which you and your organization today face? Do your strategies to address and excel in these areas seem disconnected and paralyze your people? Would you believe a firm has spent the last two decades evangelizing and demonstrating that in fact they are all connected? And better still, there is a simple, holistic set of tools and techniques you can apply to address them all - simultaneously?
Leading Flawless Execution℠ from the Top
Professional keynote speakers sometimes offer dry renditions of the same speech. Don't expect boring repetition from our leading business motivational speaker, Jim Murphy. He'll increase your team's leadership skills in 90 minutes to two hours with a high-impact Flawless Execution℠ seminar.

Not your average project execution plan.
Your leadership team will learn the Flawless Execution℠ Model: a roadmap for leading teams to get aligned and execute mission critical business objectives. In larger organizations, strategy tends to be disjointed as it doesn't travel down to the front line. This means that the organization is not aligned - execution is disorganized and unfocused.

If you think your team knows where it's going, think again.
Vision tends to be vague. Every team member has a different idea as to what it means. But a future picture is specific and measurable - a place everyone can see and get to. When the destination is clear, people are drawn to it. It is a powerful motivator. Anyone on a team can look at it and answer questions necessary to their role in achieving it. Imagine what your company will achieve when everyone is thinking and working on their piece of a common future picture. Let Afterburner's business motivational speaker, Jim Murphy, align your company vision today.

Utilizing a project execution plan is critical for your company's survival.
Execution is life or death for fighter pilots. They have to walk, talk and live Flawless Execution℠ during every mission. Fighter pilots must work with a staff of hundreds - coordinating, communicating and flawlessly utilizing a project execution plan for every mission. In the same way that Flawless Execution℠ aligns our military, it will align your organization.

What if a strategy execution process could bring a sense of strategic urgency to your entire organization?
It is absolutely possible - business motivational speaker Jim Murphy has proven it by teaching our military's methods to businesses around the world. Through the knowledge introduced by Afterburner's project execution plan, more than 1.5 million business leaders have discovered the power of Flawless Execution℠. Through our extensive strategy execution process, they now know how to hardwire strategy to tactics, with comprehensive teambuilding skills to align their team in the same direction.

Driving excitement about the project execution plan down through the ranks.
Our Flawless Execution℠ seminar is much more than an average keynote speech. It is an interactive lesson about a project execution plan that will energize your managers, allowing them to strive for organizational alignment. And your troops won't just be energized for the day - they will be motivated and educated to make important changes on the job. The result creates teams that can utilize the strategy execution process daily against critical leverage points, generating massive momentum toward a desired future picture.

Teams resist change. Flawless Execution℠ makes change appealing and exciting.
Jim Murphy, our experienced business motivational speaker, will teach leaders how to find critical leverage points internally and externally. These "Centers of Gravity" are where your limited resources gain the most impact. Charging teams while attacking these points in parallel - all at once - powerfully motivates members because they can see the positive results. Think about the results produced in your business with every team member applying their energy and focus to key leverage points.

Business motivational speaker Jim Murphy provides valuable tools necessary for a project execution plan.
You're spending valuable time to get all of your people together, so you will want to ensure that every piece of our program will generate ROI. Luckily, we do not lead a typical leadership seminar - we will teach your team a detailed project execution plan, providing members with a powerful catalyst to get your leaders thinking in new ways about their roles. Our strategy execution process will equip your team members to act effectively in the new paradigm and the ROI will be obvious when your troops are back at the office and the company begins advancing flawlessly on mission critical objectives.
Why Book Jim Murphy?
Murphy is an extraordinary outlier in the business world. In his first company, he increased company sales by 500%. In his second, he increased sales from $5 million to $52 million. His third and current business is designed to help others succeed.
Murphy is a man of many accolades and awards as well as a talented public speaker. His talent and innate skill for management and control will give any company insight in how to become more profitable.
James D. "Murph" Murphy, the Founder & CEO of Afterburner, Inc., has a unique and powerful mix of leadership skills in both the military and business worlds. Murph joined the U.S. Air Force where he learned to fly the F-15. He logged over 1,200 hours as an instructor pilot in the F-15 and accumulated over 3,200 hours of flight time in other high-performance aircraft. As the 116th Fighter Wing's Chief of Training for the Georgia Air National Guard, Murph's job was to keep 42 combat-trained fighter pilots ready to deploy worldwide within 72 hours. As a flight leader, he flew missions to Central America, Asia, Central Europe and the Middle East.

Prior to his service in the U.S. Air Force, Murph had a successful career in imaging equipment sales, where he helped increase his company's sales by 500%. Years later, he became Director of Sales for a small paint company. The concepts he developed and utilized in business and the U.S. Air Force would become known as Flawless Execution®. Applying Flawless Execution's continuous cycle of planning, briefing, executing, and debriefing, he increased his new employer's sales from $5 million to $52 million per year. Realizing that all companies and organizations could benefit from these same concepts, Murph started Afterburner Incorporated in early 1996.

Through his leadership, Afterburner landed on Inc. Magazine's "Inc. 500 List" three times. Murph has been featured in The Wall Street Journal, BusinessWeek, Inc. Magazine, Newsweek, Meetings & Conventions Magazine and has appeared on CNN, Fox News, and Bloomberg News. He was also named as one of Atlanta's top 50 entrepreneurs by Catalyst Magazine. To date, the Afterburner team of elite military professionals has led over 1 million executives, sales professionals, and business people from every industry through Afterburner's Flawless Execution Model℠, and its unique, high-energy programs.

Murph and Afterburner have shared the podium with notable speakers like Bill Clinton, Condoleezza Rice, Marcus Buckingham, Colin Powell, J.W. Marriott Sr. and Terry Bradshaw. Murph serves as a panel member of the League of Extraordinary Minds with business and self-improvement gurus such as Tony Robbins and Stephen Covey. He is the author of the six books; Business Is Combat; Flawless Execution, The Debrief Imperative, The Flawless Execution Field Manual, Down Range, and Courage to Execute and has spoken at many of the world's most notable business schools to include Harvard, Wharton, Cornell, Emory, Duke and Fudan University in Shanghai, China.