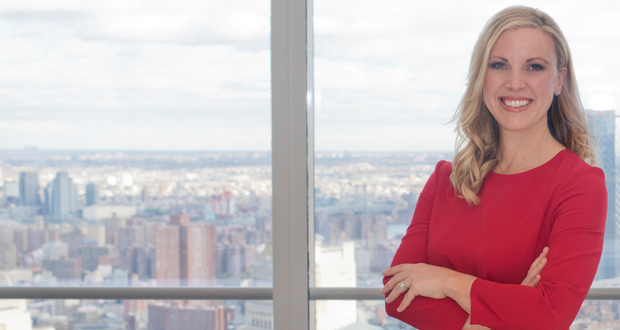 Joan Kuhl
Founder. Speaker. Author. Consultant.
X
Program Descriptions
Managing Millennials to Unleash their Potential
Objectives
Cultivate and reinforce a culture of engagement for early career talent that benefits all generations
Create actionable leadership strategies by increasing awareness about Millennial trends and myths
Challenge business-as-usual management practices
Align senior management around preferred methods and leadership strategies to recruit, onboard, advance and engage early career talent

The Evolution of Success / Workplace Power & Influence
The definition of success is changing as people become more aware about the joy and fulfillment of feeling successful internally versus just externally. The definition of success among rising stars is more than the lines that fill their resumes. It's important to design a plan for your own self-development that will satisfy your personal and professional goals. Being a top performer and delivering results isn't enough to move from a cubicle to the corner office—relationship building, clarity of goals, executive presence, authentic communication skills, mindful manners, and that elusive "leadership quality" are all important in order to place yourself in positions of power and influence.

Objectives
Learn the framework that will help you get what you REALLY want out of your life
Receive guidance and inspiration from Joan Kuhl in the form of stories, strategies, and data
Prepare to cultivate confidence in a credible way that will attract sponsorship, opportunity and influence

Tapping into Millennial Minds to Accelerate the Diversity and Inclusion Strategy
Objectives
Increase awareness about generational dynamics in the workplace with a focus on the Millennial Generation, our youngest employees at work
Preview the 2020 Workplace and how motivating factors across three generations will come together
Learn from case studies from large multinational organizations that are investing and leveraging early career talent
Discuss strategies for unleashing the potential of early career talent as a manager, mentor, and sponsor
Create an action plan centered on individual and D&I team objectives 


GenEffect2020
By the year 2020, Millennials are predicted to be 50% of the US workforce and grow to 75% of the global workforce in 2030. The GenEffect2020 Global Ignite program aims to build awareness and provoke action around the six key themes for Millennial Engagement as future leaders and loyal consumers. The program is based on the global research findings of Why Millennials Matter and includes case studies of organizations representing all three sectors: social, private and public.

Achieve, Lead, and Succeed @ Work
The transition from college to career emphasizes achievement and standing out in a competitive crowd. The following phase of your career introduces pressure, promotions, people, and purpose that can overwhelm everyone, especial rising stars. Building a network and gaining access to innovative skill development and education will accelerate your career. But these opportunities are controlled by your own motivation. This session with help you enter your career journey with of your ultimate goals and values in mind, setting you on a path for fulfillment inside and outside of work.

Objectives
Learn specific skills you can develop to thrive at every position level
Uncover potential detours you'll want to avoid in the transition from individual contributor to leader
Learn how to connect with others and build relationships that can make a huge difference in your confidence—all while helping you discover the best path for your personal and professional goals

Why Millennials Matter to Your Business and You
Leveraging our global research and expertise as well as our proprietary framework around key segments of the global talent pool, this workshop will unite generations by uncovering shared values and desired benefits. We will focus on the best strategies for both men and women in the initial phases of their careers to build alliances and influence across diverse teams.

Objectives
Learn the six key themes that impact millennial employee engagement to better understand the common values, motivators, and workplace styles of each generational cohort
Develop an international leadership strategy to work with and lead teams located in different countries
Build a heightened awareness of the tools and behaviors that will help inspire and integrate unique talents and knowledge bases
Magnify your team members' working relationships as peers, protégés, sponsors, and supervisors

Drucker's Five Most Important Questions
[This talk requires purchase of Peter Drucker's Five Most Important Questions. Bulk pricing available.] This workshop will serve as an introduction to an inspiring tool for organizations and the people who lead them. Peter F. Drucker developed the five questions concept as a solution for business leaders who were looking for a management resource with a simple method to help them think through what they are doing, why they are doing it, and what they must do to be successful. The new spin-off Millennial edition bridges the gap between young talent and tenured leadership by offering a common language for business discussion and strategy. The Self-Assessment Tool presents the five most important questions for any organization to ask. As the lead Editor, Co-Author, and Global Drucker Challenge judge, Joan will introduce participants to the self-assessment process and share actionable advice on how to use this resource within one's organizations and for their own leadership development. Drucker's wisdom is timeless and even more relevant to today's youngest generation of aspiring leaders.
Joan Kuhl is the Founder and President of Why Millennials Matter. She is also an international speaker, consultant on career and leadership trends, and author. Prior to Why Millennials Matter, Joan worked in sales, marketing, organizational effectiveness, and training & development for global healthcare organizations such as Eli Lilly, Forest Laboratories, and Actavis (now Allergan). In total, she has had over 13 years of corporate management experience, receiving recognition for her turnaround tactics that have led teams to high-performance results.

After a decade of mentoring and coaching thousands of Millennials from around the world to help them achieve their potential, Joan launched Why Millennials Matter. Why Millennials Matter is a training, research and consulting agency based in New York City that focuses on raising awareness to employers about the value of investing in their future workforce and the millennial customer segment. Our mission is to empower young men and women to achieve their highest potential and cultivate confidence around their career and future.
Books

Dig Your Heels In