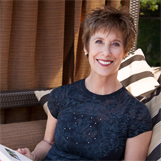 Joan Moran
Author, Health, Wellness & Mindset Expert
X
Program Descriptions
Mindfulness As A Management Skill

Mindfulness as a management skill is the next revolution in business practices. Mindfulness inspires new skill-sets that quiet the mind, raise our level of consciousness, produce increased awareness and foster health and wellness in the workplace environment.

The practice of mindfulness has been proven to alter the molecular structure of the brain and making us healthier and happier. Mindfulness also enhances our ability to self-reflect by raising your level of awareness in your life and motivates business executives and employees to embrace value-driven leadership.

Her invaluable lessons produce a culture of listening that enhances clarity of thought, improves communication and inspires creativity.

Excelling at Work Life Balance: Time To Take Center Stage

Excelling at Work Life Balance is the key to becoming the rock star you were always meant to be.

Do you buy into the myth of work/life balance – that there should be complete separation between work and life? Challenging this myth exposes the contrary idea that work and life should be integrated into into one entity. Complete separation between work and life is a myth and antithetical to the living experience.

The hectic nature of life can sneak up on you before you know it. At first things are going pretty well – until the stress and fatigue overwhelms you. Out of nowhere you become an immovable object. Where is your work/life balance?

It's time to rekindle your passions, your energy and your life.

Since mental habits are hard to change, it's empowering to practice a few mind fuel tools. These mind fuel tools are proven techniques that change mental habits, reduce stress and empower your inner warrior.

Wouldn't you like to rediscover a healthy, holistic balance in all facets of life? This balance professes a mind/body/spirit connection as the key to being and remaining happy. Maintaining optimal wellness is having complete harmony in physical, emotional, intellectual and spiritual health.

THE PROBLEM: Key contributors to loss of well-being include being overworked, lack of sleep and exercise and not taking a moment to pause for reflection.

THE SOLUTION: Analyzing your present situation and consistently utilizing Joan's proven techniques to change mental habits, reduce stress and empower your inner warrior.

Creativity in Business

Creativity in business and transforming the workplace begins with a leap of faith, the courage to risk and be willing to make glorious mistakes. Learn how to Step out of your comfort zone and be brave.

Be brave and go on an exciting journey to learn how to be creative and innovative in the workplace. Step out of your comfort zone and experience an adrenalin pumping series of creative ideas that are destined to empower business executives and sales force and the workforce. Discover proven methods to dramatically magnify and accelerate their ability to create innovative and customized solutions in a competitive marketplace.

Creativity is a process of turning new ideas into reality or reinvigorating old ideas that were once staples in your business. Creative ideas and innovative marketing are the wise commodities of every business. Learn to distinguish possibilities and opportunities that motivate new creative paradigms, thereby increasing the connectivity of ideas and established patterns.

The Art of Reframing Age: Stay Sexy, Smart & Strong

David Bowie, the famous singing icon who graced the concert stages for over 4 decades said: Aging is an extraordinary process where you become the person you always should have been.

What does it mean to get older? Of course, it's about adding more years onto our life – but it's not about only chronology. But aging means more than chronology. Aging is about giving ourselves a better understand of who you are and what we want from life.

And as Bette Davis said: Aging is not for sissies.
Why Book Joan Moran?
Joan offers an innovative platform that builds healthy mental habits by stretching the mind at any age.


Joan is an expert in the field of health/wellness, with an strong emphasis on lifestyle changes, mindfulness and work/life balance
Joan Frances Moran is a creative thought leader exploding with the potential of now. A lifelong learner with an unrelenting curiosity, Joan started teaching yoga at 60 and unlocked the key to cultivating daily happiness. Holding two masters (Education and Theater ) and with over 25 years' experience in Theater, Joan effortlessly teaches the dual wisdom of creativity and work/life balance. Tenacious with a bold flair, Joan has already left some impressive footprints. From pioneering and launching the 1st professional year-round theater in Las Vegas to being awarded the Governor's Award for Outstanding Contribution to Theater in Nevada, this age defying go-getter has no limits. Joan's passions include a strong dedication to daily yoga and meditation and dancing Argentine tango whenever and wherever dancers gather whether in Argentina, Europe or the U.S.

Joan's signature headstand is not the only thing that leaves audiences in awe. As a highly beloved keynote speaker, she commands the stage with her delightful humor, raw energy and wealth of life experience. From national health and wellness conferences, industry expos, workshops with CEOs who want to be more creative and innovative, this creative thought leader taps into the power of creative thought as it relates to vulnerability, change and work/life balance.

Offering an innovative platform to change mental habits, Joan's Mind Fuel™ Tools for Life Renewal presents daily techniques for optimal wellness that brilliantly ripple through one's life. Providing stepping stones for creative thinking in life and work, Joan takes personal fulfillment to a new level. Using improvisational techniques to unlock old mindsets and create new paradigms of thought, Joan empowers employees, business leaders, and fellow boomers nationwide with a program for daily mindfulness.

Joan is also an author and a blogger. She has written 5 books, among them – 60, Sex & Tango, Confessions of a Beatnik Boomer and I'm the Boss of Me! Stay Sexy, Smart & Strong At Any Age. She regular featured blogger for The Huffington Post and Sixty and Me. She has also written articles for Mind/Body/Green, Sivana Yoga, Linkedin, and many other websites.