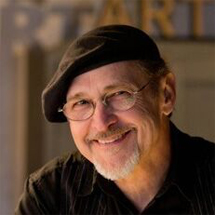 Joe Castillo
Telling Stories In Sand
X
Program Descriptions
SandStory: Epic Stories in a New Light Sand scattered on a light table is formed into shapes and images that tell powerful stories and can be projected onto buildings or giant screens for dramatic a effect. "SandStory" is the most compelling new art form to come around in decades! Set to music these stories inspire, challenge and motivate in a captivating way. Joe Castillo the developer of "SandStory" is certainly the premier sand artist in the world today. These art performances are done live and projected for a powerful, standing ovation experience!
Seven principles of INNOVATION.
Four deep wells of MOTIVATIONAL energy
The Infallible Key to RECOVERING from failure
Three steps to RENEW your image
Why Book Joe Castillo?


Joe is one of the first and foremost sand artists in the world who tells stories with his sand art projected on a big screen, creating a powerful and moving experience.
The world' s premier "SandStory" performer, unique live presenter, gifted speaker and storyteller.

A native of Mexico City, Joe grew up surrounded by art and the cosmopolitan culture of an international city. In his teenage years he moved to Florida, attended Ringling School of Art, and graduated from Florida Bible College. He started his career by founding The Advertising Library, an agency in Knoxville, Tennessee. After 21 years in advertising, he developed "SandStories", a new way of telling stories in sand. In the past seven years he has performed in for presidents, kings and dignitaries in 45 states, and 23 foreign countries and reached the finals on America' s got Talent. Joe and his wife Cindy now live in Atlanta and occasionally get to see their four children and six grandchildren.

"SANDSTORY"
The most compelling new art form in decades! Sand scattered on a light box is formed and reformed into ever changing shapes and images that tell visually powerful stories. Choreographed to music these images inspire, challenge and motivate in a captivating way. Joe Castillo is certainly the premier "SandStory" in the world today!

Live performance Art Presentation with a twist!
Using his artwork Joe speaks, inspires and motivates and relates ' life story' applications that touch the heart. The stories literally come alive as the drawing unfolds captivating both the ear, the eye and the heart. These valuable ' life lessons' are memorable life changing events.

Speaking, storytelling and motivating!
Having spoken to hundreds of thousands of people over a period of thirty-two years Joe has mastered the ability to share stories that inspire, and motivate. Speaking to children, teens, adults, churches, businesses, and conferences has made him a much-requested storyteller and raconteur. You may laugh, cry, hurt, heal and leave his talks and stories feeling uplifted and filled with a desire to be more than you ever thought you could.