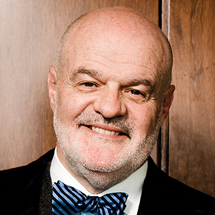 Joe Jordan
Author of Living a Life of Significance
X
Program Descriptions
Living a Life of Significance
Joe Jordan's presentation deals directly with fundamental demographic and societal changes: The aging population of the world, the rise of Millennials and the need for diversity. Today's professionals are striving for a more meaningful, purpose-filled career. Organizations are now faced with the challenge of not only explaining what needs to be done and how to do it, but also to answer the most fundamental question: WHY! Joe's presentation reveals how to create a culture of significance where people are enriched and fulfilled. There is no more powerful source of creative energy in the world than a turned on, empowered employee. This is the key to higher productivity and retention.
With over 40 years of experience financial services, Joseph Jordan has had a unique and varied career, from selling life insurance to running a major division in a Wall Street stock brokerage firm to becoming a senior vice president at MetLife in charge of retail sales and product development. He is an outspoken supporter of business ethics and the concept of "doing well, by doing good." His bestselling book, Living a Life of Significance, has sold over 90,000 copies and is translated in five languages. He speaks all over the world conveying the message that being client-centric and creating value is not only the right thing to do, but it's good for business. He message resonates universally with all industries and organizations, with past speaking experiences including meetings for Chobani, Johnson & Johnson, ASCEND Leadership and Legatus (catholic leadership organization).