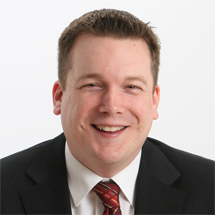 Joe Mull
Healthcare Leadership Speaker
Traveling From
Pennsylvania
X
Program Descriptions
Motivating Healthcare Teams in an Era of Change, More Work, & Fewer Resources
Healthcare is undergoing a profound transformation. Healthcare employees everywhere are being asked to do more with less. As a result, many teams are frustrated, exhausted, and burned out. Now more than ever, healthcare leaders at every level must understand those conditions that lead employees to give their all, care, and try. Drawing on fresh research in employee engagement and workplace psychology, this dynamic presentation teaches leaders clear strategies for getting their teams firing on all cylinders.

The Inspirational Leader: Leveraging Purpose to Boost Performance
Research on engagement and motivation in the workplace make it clear that employees who feel valued thrive. Energize your audience with this inspiring keynote that teaches leaders at all levels how to use storytelling and recognition to make every employee matter. Joe couples social science research with compelling healthcare stories to teach leaders how to help employees see the difference they make every day.

No More Team Drama: Creating a Culture of Camaraderie and Common Cause
Fostering group cohesion and team spirit is one of the toughest jobs a leader has. In the high- contact, compassion-demanding world of healthcare, grumbling, discord, infighting, back-biting, gossip, and conflict can derail even the most talented team. This funny, engrossing presentation goes well beyond the concept of "teambuilding" and teaches leaders how to influence the interpersonal dynamics of healthcare teams so they consistently work hard, get along, and wow patients.

Face Facts: Affect and the Patient Experience
The quality of one-on-one interactions between patients and personnel is the single most influential factor in patient satisfaction. In this funny, emotional, highly interactive session, Joe teaches participants how to attend to affect, which is the way employees look and sound to patients and families. Audiences learn 5 specific behaviors employees must use to impact patients perceptions of caring, kindness, and service quality.
Why Book Joe Mull?


Joe tackles the soft skills healthcare leaders need to motivate teams, manage conflict, and create engaging workplaces.
Joe Mull, M. Ed works with healthcare organizations that want their leaders to engage, inspire, & succeed. Prior to launching his own firm, Joe was head of Learning & Development for Physician Services at the University of Pittsburgh Medical Center, a U.S. News and World Reports Top 10 Hospital and Healthcare System. In his role Joe directed learning strategy and implementation for one of the largest physician groups in the United States: over 9,000 employees across more than 500 clinical locations.

In 2014, he published his first book: Cure for the Common Leader: What Physicians & Managers Must Do to Engage and Inspire Healthcare Teams. Called "one of the most practical healthcare leadership books you will ever read," Cure for the Common leader translates the latest research on employee engagement into 7 actions healthcare leaders must take to engineer teams that work hard, get along, and wow patients.

Resoundingly characterized by audiences as captivating, insightful, and inspiring, Joe has trained more than 30,000 people over a 15+ year career. His reputation for avoiding leadership "mumbo-jumbo" and instead teaching specific, practical, actionable strategies to audiences has given him the opportunity to work with leaders and teams in every aspect of healthcare administration and delivery. With his focus on developing managers in outpatient settings, he is in demand as a speaker and trainer on leadership and employee engagement in healthcare. Joe has taught leadership courses at Ohio University and the University of Pittsburgh, has trained with the Disney Business Institute, and is a member of the National Speakers Association. Joe is also a Certified MBTI Practitioner and holds a Master's degree from Ohio University. He resides in the suburbs of Pittsburgh, PA with his wife and children.