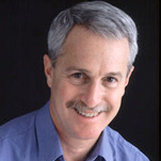 Joel Makower
Environmentally Responsible Business Practices
Traveling From
California
X
Program Descriptions
From Here to Sustainability
Nearly every company is assessing itself through the lens of environmental responsibility. For a handful of leading companies it involves asking the question: "How do we compete in a world in which energy, water, materials, and toxicity are constraints to growth?" Today, being green is no just about "doing less bad" or "greening the bottom line." It's about growing the top line through innovation, new markets, increased productivity, customer loyalty, and increased ability to attract and retain talent. I tell how leading companies aligning environmental thinking with business value.

The VERGE Opportunity
A convergence is taking place among energy, information, building, and vehicle technologies, representing one of the next great waves of business innovation — and a boon to the environment. This mash-up of clean technology, sustainable business, and smart everything is creating vast opportunities for companies to develop ultra-efficient and innovative products, services, and business models for companies, cities, and consumers. Joel calls this VERGE.

The Green Marketing Conundrum
Green marketing is a challenge, as companies try to cash in on perceived public interest in products deemed to be better for the planet. How do you sell "green" in a world with a seemingly insatiable appetite for more stuff? In a world in which Walmart, GM, and GE are waving the green flag, how can marketers be heard—and believed? Joel offers tales from the trenches, the latest trends, and insight and inspiration to help marketers survive and succeed in this confusing marketplace.
Why Book Joel Makower?


Joel is a talented and engaging communicator who can cut through the myths and misunderstandings to provide clarity and perspective on what it means to be a green leader in business.
He brings to his audiences a clear understanding of the opportunities and challenges facing mainstream companies as they try to address environmental issues in a way that drives bottom-line performance and top-line growth.
The Associated Press has called Joel "The guru of green business practices."
For more than 20 years, Joel Makower has been a well-respected voice on business, the environment, and the bottom line. As a writer, speaker, and entrepreneur on corporate sustainability practices, he has helped a wide range of companies align environmental goals with business strategy.
Joel is chairman and executive editor of GreenBiz Group, Inc., creator of GreenBiz.com research and events on sustainable business and clean technology. He hosts GreenBiz.com's annual GreenBiz Forums as well as the VERGE conferences produced around the world by his company, and is author of the annual "State of Green Business" report.
In 2012, he was awarded the Hutchens Medal by the American Society for Quality, which cited "his ability to tell compelling stories that both inform and inspire business leaders toward profitable action."
Joel also is co-founder of Clean Edge Inc., a research and consulting firm focusing on clean technologies, and formerly served as a senior strategist at GreenOrder, which consults with leading companies on strategic sustainability issues. From 1991 to 2005 he was editor of "The Green Business Letter," an award-winning monthly newsletter on corporate environmental strategy and practices.
Joel regularly keynotes corporate events, business associations, and regional business and economic development events, and is frequently quoted in major news media, including Fortune, Forbes, the Wall Street Journal, New York Times, USA Today, Time, and public radio's "Marketplace."
A former nationally syndicated columnist, Joel is author of more than a dozen books, including his latest, Strategies for the Green Economy (2008). Previous books include "Beyond the Bottom Line: Putting Social Responsibility to Work for Your Business and the World," about the profit and potential of socially responsible business practices; "The E-Factor: The Bottom-Line Approach to Environmentally Responsible Business," on how companies are responding to environmental challenges in positive and profitable ways, and "The Green Consumer," a best-selling guide to the environmental marketplace
The Associated Press has called him "The guru of green business practices."
Makower advises several green business and cleantech startups and sits on the board of the nonprofits Climate Counts, the Biomimicry Institute, and United Roots.