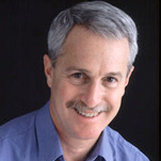 Joel Makower
Environmentally Responsible Business Practices
Traveling From
California
X
Program Descriptions
Prosperity, Security, Sustainability: America's Trillion-Dollar Opportunity
In an era of climate change, economic uncertainty and global turmoil, business as usual is giving way to bold, audacious thinking: How can America's private sector realign its interests in a way that builds resilience and well-being while strengthening its economy and environment? It's a trillion-dollar business opportunity that affects every sector, and the inspiring subject of my book (published by St. Martin's PRess in 2016), about a new "grand strategy" for America, born at the Pentagon, that embeds sustainability as a strategic national imperative.


The Pentagon-inspired vision to make sustainability a national strategic imperative
Three massive pools of demand waiting to be tapped by the private sector
Why Washington, D.C. isn't the key leader in our recovery (but local governments and CEOs are)
How this revolution is already taking shape across America

The Climate Change Opportunity
The specter of climate change is already upon us, roiling markets, supply chains and business continuity, and the world's largest investors are demanding accountability and transparency. All of which represents an opportunity for companies to become more resilient and adaptive amid an uncertain future, and to align their products and services in a climate-constrained world. There will be winners and losers in every sector. Joel Makower, a veteran of 30 years in the worlds of business, sustainability and clean technology, lays out the strategies and technologies that will help companies navigate this dynamic environment — and how to be ready to survive and thrive in a climate-constrained world.


How climate change is creating new business opportunities
How Wall Street is viewing companies' climate-readiness
What every business leader needs to understand about the new climate reality

From Here to Sustainability
Nearly every company is assessing itself through the lens of sustainability. For a handful of leadership companies, it involves asking the question: "How do we compete in a world in which energy, water, materials, and toxicity are constraints to growth?" Today, being green is not just about "doing less bad" or "greening the bottom line." It's about reducing risk — supply chain, reputation, financial and more. It's about growing the top line through innovation, new markets, increased productivity, and increased ability to attract and retain talent. I tell how leaders align sustainability with business value.


What's driving sustainability to the top inside the world's biggest companies
Strategies companies use to harness sustainability to create business value
"How good is good enough?" when it comes to sustainability performance
The challenges of communicating for environmental leaders
How a new breed of green innovators is transforming markets
Why Book Joel Makower?


Joel is a talented and engaging communicator who can cut through the myths and misunderstandings to provide clarity and perspective on what it means to be a green leader in business.
He brings to his audiences a clear understanding of the opportunities and challenges facing mainstream companies as they try to address environmental issues in a way that drives bottom-line performance and top-line growth.
The Associated Press has called Joel "The guru of green business practices."
Joel Makower is chairman and executive editor of GreenBiz Group, Inc., creator of GreenBiz.com along with research and events on sustainable business and clean technology. He hosts GreenBiz.com's annual GreenBiz forums as well as the VERGE and Circularity conferences produced by his company and is principal author of the annual "State of Green Business" report.

For 30 years, Joel has been a well-respected voice on business, sustainability and clean technology. As a writer, speaker, and entrepreneur on corporate sustainability practices, he has helped a wide range of companies align environmental goals with business strategy.

A former nationally syndicated columnist, Joel is author or co-author of more than a dozen books, including The New Grand Strategy: Restoring America's Prosperity, Security and Sustainability in the 21st Century, (St. Martin's Press, 2016), about a business plan for America, born at the Pentagon, that embeds sustainability as a strategic national imperative.

Previous books include Strategies for the Green Economy (2008), Beyond the Bottom Line (1994) and The E-Factor (1992), two of the earliest framing books on corporate environmental responsibility and corporate social responsibility, respectively.

The Associated Press has called Joel "The guru of green business practices." In 2012, he was awarded the Hutchens Medal by the American Society for Quality, which cited "his ability to tell compelling stories that both inform and inspire business leaders toward profitable action." In 2014 he was inducted into the Hall of Fame of the International Institute of Sustainability Professionals.

Joel frequently keynotes corporate events, business associations, and regional business and economic development events, is a sought-after moderator and host of sustainability events, and is frequently quoted in major news media, including Fortune, Forbes, the Wall Street Journal, New York Times, USA Today, Time, and public radio's "Marketplace."

Joel advises several startups and nonprofits, and chairs the board of the nonprofit youth entrepreneurship organization United Roots.