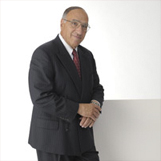 John Avianantos
Over 2,000 Programs Presented. YOUR Audience Determines his Fee
X
Program Descriptions
Game Plan for Personal and Family Success
In his unique motivating way, John teaches that regardless of odds or setbacks, we all have the ability to succeed. Using his personal experiences, he presents examples in a humorous yet meaningful way that conveys to the audience that they always have the control to affect the outcome in a positive way. You will never forget the examples used by John in this program--all original with powerful messages linked to each example. The audience will leave the program with renewed confidence, new found enthusiasm, and a belief that they control their own destiny.

Igniting Strategies For Exceptional Business Success
John covers how to Jumpstart your Business, increase the bottom line, create better leadership, and rejuvenate your employees. He gets everyone on board using stories all can identify with and quickly gets them to see how important their actions, attitude, and togetherness contribute to a super successful business model.

"We Shall Overcome" Lessons from Dr. Martin Luther King Jr. Impacting Today
The program opens with an extremely moving audio segment. John quickly gets into the program utilizing stories, examples, visuals and props that will run the audience through emotions from laughter to near tears. Continuing with his master story telling skills, John paints word pictures that put the audience into each experience, thus maximizing the message. The audience will leave this very inspirational program with renewed respect for Dr King, be reminded of his great lessons, and have high hope for the future.
John Avianantos has gained popularity in the speaking business (over 2,400 presentations) because of his inspirational, entertaining, and compelling programs. His unique guarantee allows audience evaluation of the program to determine his final fee (See his guarantee). "I don't get paid to show up, but to provide cutting edge concepts that work in a manner everyone enjoys and remembers."

Each of John's programs are unmatched in fun and meaningful ideas the audience can utilize immediately. John uses props, audio visual enhancement, printed handouts for all in attendance with all the key ideas from the program, and 50 and 100 dollar bills as participation awards to provide you with a different and meaningful program. Your audience will have fun, be entertained, and be introduced to many new and innovative ideas. Your attendees will leave John's program invigorated and eager to "get better" in all aspects of life.

John's KEYNOTES are powerful and full of examples and stories that have an emotional impact on the audience. Add new and innovative ideas to the positive feelings and your audience will have laughed, learned, and maybe even became so emotional that they cried because of John's high impact program. 65% of John's clients have him back for a second program.

John's BUSINESS MEETINGS provide a wealth of business ideas that "jump start" your business and take it to a new more profitable level. It only takes one of John's many innovative ideas to assist your employees to make a quantum leap in work ethic, productivity, and attitude.

John's CORPORATE and ASSOCIATIONS MEETINGS have proved exceptional with clients such as IBM, American Express, Blue Cross, Del Web Corporation, General Electric, Dial Corporation, International Credit Association, Arizona Pharmacy Association, and the Association of Legal Administrators to name a few. Get ready for a different and meaningful program all geared and customized to exactly fit your group.

COLLEGES, UNIVERSITIES, and EDUCATIONAL GROUPS not only receive a discount, but John will plant the seeds for a lifetime of success and positive leadership with your students. Some of the universities that have utilized John are Ohio State University, University of Southern California, Arizona State University, Purdue University, University of Missouri, Air Force Academy, Bowling Green University, and the University of Kansas.

SALES MEETINGS take on a totally new look and feel with John. Have you heard of the "IS IT" close? You will with John as your speaker and your sales people and clients will reap the rewards.

SPOUSE PROGRAM AND BREAKOUT SESSIONS. John speaks for spouse programs or breakout sessions with a discount after his keynote program. You already have him at your event, so why not get two programs with only one travel expense and save money in the process.

ATHLETIC TEAMS. 5 Rose Bowl teams, the Fiesta Bowl on occasions, and the NCAA National Champion Ohio State University before their championship win have had John in to speak to their team. As a coach, you have a plan for everything else. Why not complete the mental aspects with one of the top speakers in the country.

CUSTOMIZED and PERSONALIZED PROGRAMS. We take the information that you provided from our 15 page "Fact Gathering Questionnaire" and then customize your program utilizing material from John's over 60 hours of proven material. We promise the program material will be right on the money for your group. Remember John's guarantee; Your audience evaluation of the program determines John's final fee, so you can be assured that we will have your program fine tuned.

John's background prior to speaking include college teaching (Masters Degree in Counseling), Athletic Director, and Head Football Coach. John has also worked with over 3,000 inner city youth, as well as mentally challenged children.

John is married to his wife Shari. They have three children—John, Jason and Jodi. He and his family participate in many charitable events in the community.

Has a very unique guarantee -- one which audience evaluation of the program determines his fee. You receive a quality program or you don't pay.

John takes pride in making his next speaking engagement better than any other he has presented. That may explain why he receives such high evaluation scores on his programs.