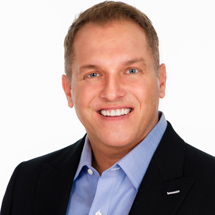 John DiJulius
The Authority on Customer Service
X
Program Descriptions
The Relationship Economy
How do you build a customer experience in the digital age, balancing the necessary technology advances with the human touch? As convenient as advances in technology make our lives, they have also changed the way we communicate, behave, think, and have led to a dramatic decline in our people skills. That is why building relationships and genuine connections have never been more important.

John's newest keynote teaches how to deal with the touch-screen age both as customers and employees. You will learn how you and your employees can make a strong connection with anyone instantly, how to build relationships that become your single strongest competitive advantage, the importance of the human touch and how to create it.

Creating a Customer Service Revolution
John offers high energy and high takeaway keynotes and customized workshops that will help increase the service aptitude of everyone in your organization, train your employees to have more compassion and empathy for your customers, make price irrelevant, and become the brand your customers cannot live without.
This customized presentation covers topics including: making customer experience your differentiating competitive advantage, increased profits through increasing customer loyalty and referrals, creating compassion & empathy for your customers in all your employees, making price irrelevant, becoming the brand customers cannot live without, increasing the service aptitude of your employees, and how to build relationships with your customers.

What's The Secret?/The X Commandments
What's the Secret?
Keynotes and workshops designed for your leaders to work together on creating the systems and processes the X Commandments uphold to deliver World-Class Customer Experiences consistently. John DiJulius personally customizes and delivers this workshop tailored to your company and industry drawing from his experiences as an international consultant to a variety of companies.

The X Commandments
The X Commandments To providing a World-Class Customer Experience is an innovative methodology created and written about by John in his best seller What's The Secret?

"From years of studying and working with world-class Customer service organizations, I have found that there are principles they all have in common that differentiate them from other organizations and elevate them to a different Customer service level. These commandments of world-class service are irrefutable. There are not nine or eleven, there are ten. They do not change, or become obsolete. Just as important as the commandments themselves, is the order of the commandments, here, referred to as the Chain of Commandments.

The commandments are arranged in the precise sequence necessary for an organization to provide a world-class Customer experience. It is impossible for an organization to reach its optimum level of service attitude and Customer satisfaction without proficiently executing each commandment."
~John DiJulius
Why Book John DiJulius?
Create a Customer Service Revolution within your organization with a customized keynote.
Learn the secrets of customer service that the top companies in the world use, and enhance your company's customer experience process.
Learn how to build a customer experience in the digital age, balancing the necessary technology advances with the human touch.
John DiJulius is the Authority on Customer Service, Best Selling Author, International Keynote Speaker and Consultant, and TEDx Speaker.

John's best-selling books include The Relationship Economy, The Customer Service Revolution, What's The Secret?: To Providing A World-Class Customer Experience, and Secret Service. John works with companies like The Ritz-Carlton, Lexus, Starbucks, Nordstrom, Nestle, Marriott Hotels, PwC, Harley Davidson, Chick-fil-A and many more. John works with companies that want to make customer experience their competitive advantage, make price irrelevant, and become the brand customers cannot live without.

John isn't just talking about it, he lives it, as a very successful entrepreneur of three businesses: The DiJulius Group, a consulting and speaking firm focused on changing the world by creating a Customer Service Revolution; John Robert's Spa, a chain of upscale salons and spas, repeatedly named one of the top 20 salons in America; and Believe in Dreams, a non profit that fulfills dreams of economically disadvantaged youth who have survived non-medical adversity. One of the most captivating and charismatic speakers today, John will not only share what the best customer service organizations do, but more importantly "how" they implement and execute it consistently company wide.
Books