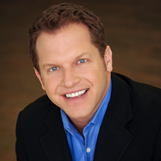 John DiJulius
President and owner of John Robert's Spa, named one of the Top 20 Salons in America, Customer Service Expert
X
Program Descriptions
Secret Service
John DiJulius has cracked the code and shares dozens of brilliant ideas on how the top customer service companies in every industry consistently exceed their customer & staff expectations.

"What's The Secret?" Workshop
John shares how the best service organizations execute each of the commandments and then has your management team spend time creating similar systems that fit their organization.

"Customer Experience Cycle" Workshop
After a customized Secret Service Keynote presentation, John puts all the attendees through the world renowned "Customer Experience Cycle." Teams from every department will define the critical "Service Defects" that need to be avoided.

Experiential Tour Workshop
The workshop begins with a review of the six components of a customer's experience used to define five star ratings and understanding experiential hospitality: an organization's ability to recognize opportunities to exceed their customers' expectations.
Why Book John DiJulius?


Learn the secrets of customer service that the top companies in the world use, and enhance your company's customer experience process.
John doesn't just talk about it, he lives it, as a very successful entrepreneur of two businesses.
Looking for a sales trainer? Don't call John! Want a leadership workshop? John is not your man. Want to create a world class customer service company? Stop searching, but you better be serious, because with John DiJulius you are getting the absolute best – GUARANTEED!

Known as "THE" Authority on World-Class Customer Experience, John is redefining customer service in corporate America today. He didn't read the books on customer service, he wrote them, Secret Service, hidden systems that deliver unforgettable customer service (AMACOM BOOKS 2003) and What's The Secret? To providing a World-Class Customer Experience (Wiley & Sons 2008).

John has cracked the code! He answered the question: What's the Secret? After years of researching the best customer service companies in the world, he has solved the mystery of why companies like Disney can get 50,000 employees to deliver legendary customer service on a regular basis and why some companies or departments can't get a team of 12 to be consistent.

He is the founder and CVO (Chief Visionary Officer) of The DiJulius Group, a consulting firm helping companies "Make Price Irrelevant". Top organizations across the world use his philosophies and systems for creating world class service. He has worked with companies such as the Ritz-Carlton, Lexus, Nordstroms, Starbucks, Nestle, Mariott Hotel, Hallmark Cards, Panera Bread, Cheesecake Factory, Harley Davidson, Progressive Insurance, US Bank, Nemacolin Resort, State Farm, Chick-fil-A, and many more, to help them continue to raise the bar and set the standard in customer experience. John has pioneered dozens of revolutionary customer service concepts and techniques that are easy to use. He also makes them easy to implement with a process that will not allow your organization to let these great ideas slip through the cracks.

John is not just telling others how to do it. Besides owning and running The DiJulius Group, he is also the founder and owner of John Robert's Spa, five locations (over 150 employees), which he uses as his living laboratories to test his findings and theories. John Robert's Spa has been named one of the Top 20 Salons in America.

One of the most captivating and charismatic speakers today, John will not only share what the best customer service organizations do, but more importantly "how" they implement and execute it consistently companywide.