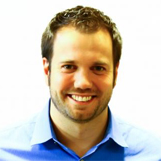 John Hall
Co-founder and CEO of Influence & Co.
X
Program Descriptions
General Business
Top of Mind - Mastering Staying On Top Of Everyone's Mind Around You
Investing In Your Team's Personal Brands To Increase Employee Performance
How To Create Habits And Strategies To Engage Your Customers
The Truth About Thought Leadership And How You Can Use It To Dominate Your Industry

Content Marketing/Marketing
Secrets To Gaining Trust And Influencing Decision Makers
Creating And Distributing Engaging Content That Will Create Trust And Loyal Customers
How To Create And Execute A Content Strategy

Sales
How Content Can Help You Dominate Sales
How To Become An Opportunity Machine That Drives Sales

Trends
Seeing The Future - What Trends To look Out For The Next Year

Customer Service
Driving Customer Engagement And Increasing Trust Through Engaging Content
Maintaining A Culture Of Likability And Authenticity That Your Customers Can't Get Enough Of

Recruiting
The Best Ways To Build Trust In Your Industry To Attract The Best Talent
John Hall was recognized by Forbes as a top Keynote Speaker and recently received the EY Entrepreneur of the Year Award. Techweek listed him as one of the 100 most influential people in Tech along with being one of the top 20 visionaries by the Business Journals. John has a weekly column for Forbes and Inc. and has contributed to more than 50 publications, including Business Insider, The Washington Post, and Harvard Business Review.

He has founded multiple successful businesses and most recently co-founded Influence & Co., a company focused on helping brands and individuals extract and leverage their expertise to create, publish, and distribute content to gain influence, credibility, and engage with their key audiences. In less than four years, John helped grow Influence & Co. into one of the largest providers of engaging content to the world's top publications, recognized at the United Nations as one of the Best Emerging Companies.

John and his lovely wife Lindsay have two beautiful little girls Caroline and Addie. He has a passion for sharing his insight, experiences, successes, and failures to help others become better professionals.
Books

Top Of Mind