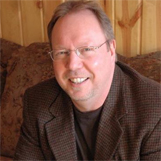 John St. Augustine
Talk Radio Personality & Executive Producer of Oprah & Friends
X
Program Descriptions
Living an Uncommon Life
A common existence is within reach but what does it take to "live an uncommon life?" Based on John's best selling book, Living an Uncommon Life: Essential Lessons from 21 Extraordinary People, John distills 21 traits that everyone has but few people use. He's designed a building block approach to creating a life based on not what happens to us but rather what we make happen based on our response. John uses examples from his own life and connections with some of the top achievers and best loved performers of our time to underscore that simple themes can yield a ripple effect that might not change the world but will change your part of it.

Life Matters
Looking for a catalyst for positive personal, professional and educational change? Life Matters covers the spectrum of challenges that humans face and solutions that can be brought forth by using internal and external communication to foster personal growth. This presentation builds on the personal communication model and incorporates the results into creating efficiency and productivity in the work place. Life Matters is a three-tiered approach creates a blueprint for increased accountability, responsibility, and sustainability.

The Yellow Brick Road
What can a cast of characters from a book and movie teach you about making your way through the maze of life in the 21st century? Each of us are on path, personally or professionally, that is filled with twists and turns, speed bumps, and dead ends. At some point we are thrust into the tornados of life and find ourselves in unfamiliar territory and its then that our true gifts can be revealed and recognized. Persistence, smarts, hearts, courage, and trust are often eroded away during the journey to your own personal "Land of Oz" but after this incredible presentation you will know exactly where home is…and how to get there.
Why Book John St. Augustine?


He is an incredible presenter who hits home about the possibilities that life presents disguised as difficulties and what we can achieve with aligned purpose.
He is the voice of common sense for uncommon times.
John St. Augustine has been called "The Voice of America" by veteran broadcaster Bill Kurtis and "the most influential voice on radio" by bestselling author Cheryl Richardson.

John is the creator and host of Power!Talk Radio, a nationally syndicated radio show that brings together a viewing of points that empowers listeners with a renewed sense of life's possibilities. Power!Talk Radio won the Michigan Association of Broadcasters Best Talk Radio award for 1999, 2000, and 2001. Since his first air-date in August of 1997 until 2006, John broadcast over 13,500 shows, interviewing over 5,000 authors, world leaders, athletes and others of name and note.

In 2007 The Visionary Project (UK) compiled an international list of 500 people deemed "visionaries" in the arts, sciences, politics and other areas of human achievement. The list includes names such as President Jimmy Carter, Oprah Winfrey, Nelson Mandela, and….John St.Augustine for using his voice on radio for positive change.

Proudest Achievement
While John is proud of his many media awards and accolades, he cites his 2002 kidney donation to his daughter Amanda has his greatest achievement. "Its not often you have the opportunity to give your child life twice," John says.

When it comes to embracing "life lessons" and overcoming the speed bumps of living, John St.Augustine is perfectly positioned as a voice for uncommon sense and an ambassador for personal change and optimism. In June of 2006, John put his microphone on hold to help launch the "Oprah & Friends" XM Satellite Radio network and was the Senior Producer of "The Dr. Oz Show," using his formidable radio experience to mentor other channel hosts. John also hosted his own show on the Oprah & Friends channel, and over 750,000 people a day heard his daily nationally-syndicated radio vignette "Powerthoughts!" John can currently be heard on WGN Radio in Chicago.

John was been invited to speak at the prestigious TEDx NASA conference, The Windstar Choices for the Future Symposium and hundreds of corporations, organizations, universities and businesses both in the United States and abroad. Over one million people from all walks of life have attended his life changing seminars and platform presentations.

John is the best-selling author of Living An Uncommon Life (2006) and Every Moment Matters (2009). He is a graduate of Northeastern Illinois University and an honorably discharged veteran of the United States Coast Guard where he served in the aviation wing of search and rescue.