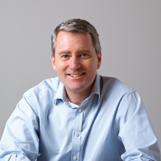 John Wood
Educating The World's Children
X
Program Descriptions
Getting Out of Your Comfort Zone
"Companies, like people, can be drawn to the habitual and the routine. We get soft, we get complacent, and that's the death knell for organizations." In a fast-moving career, split between Microsoft's executive suites and the crammed schoolrooms of the developing world, John has come to understand the perils of the comfort zone and the empowerment that comes with leaving it behind.

Based off of Wood's award-winning book "Leaving Microsoft to Change the World," this popular talk dares listeners to look beyond business as usual, to think creatively, and to dare to take risks. Wood begins with a high-level look at the far-reaching power of pushing one's boundaries, but then dives deep into concrete tactical strategy for corporations and organizations of all sizes.

*A popular and optional add-on session at the conclusion invites participants to write down three things they will do (today, this month, this quarter) to get outside their own comfort zone. The best of those vows can then be shared with the rest of the room to close the speech on an action-oriented high note.

Re-Imagining Leadership
Today's world faces an unprecedented crisis of leadership. From financial institutions to governments, faith in our leaders is at historic lows. At the same time a "war for talent" rages, with the most visionary and inspiring leaders building the best teams.

In this ever-changing environment, it isn't enough to simply try harder or double down – we must rethink what it means to be a leader entirely.

Eager to implement his own vision at age 35, John Wood left an executive career track at Microsoft to build a global movement. Having lost the "formal authority that comes from a fancy title and position on the org chart," he had to start over and become a new kind of leader. The result is one of the fastest-growing and impactful non-profits in history.

John talks candidly about his own evolution and the victories, mistakes and lessons learned along the way. He inspires audiences to think differently about what they can accomplish as leaders. From setting bold goals as a way to attract bold people, to the importance of humility and always crediting "the team rather than myself," to his weekly "Thank a Thon," John shares his insights on how he's built a massive global team of 15,000 volunteers and over 1,000 employees from a "standing start and zero budget."

10 Lessons Learned On the Way to Helping Ten Million Children
John is often asked what lessons he has learned while building a global movement. In celebration of Room to Read reaching their 10 million student in 2015, John has written up an inspiring presentation with his personal "Top Ten" list. These are intended as lessons that any business can use to grow their size and impact. Some of the examples included:


Bold goals attract bold people. Wimpy goals do the opposite.
What gets measured gets done. And great leaders know how to use this to keep teams motivated and focused. The power of authentic leadership in a world that has too many uninspired leaders with reluctant followers. It's possible to make cost cutting a fun "team sport".
"Done" is better than "perfect."

Audiences will immediately be inspired to apply these key organizational practices and strategies to their own business challenges, leading to radically more effective teams and organizations.
John Wood didn't set out to change the world -- he set out to take a vacation. But a trip to Nepal turned into a book drive, which turned into Room to Read, one of the fastest growing and most acclaimed charities of the past decade. Starting as a "total boot-strap," this remarkable non-profit has now sponso- red long-term scholarships for over 37,000 girls, built and improved over 2,400 schools, established over 18,600 libraries with 16 million books, and trained over 50,000 teachers.

A former senior Microsoft executive, John has always said that the key to Room to Read's success came from treating it like a business. He has spoken on hundreds of stages to hundreds of thousands of people around the world about what the non-profit world can learn from the corporate world.

But now, as a reflection on the lessons learned from Room to Read reaching its 10 millionth young student, John has written a new presentation, this time illuminating what businesses can learn from the social sector.