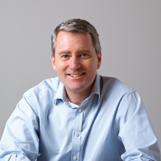 John Wood
Educating The World's Children
X
Program Descriptions
"Purpose: The New Competitive Advantage"
John Wood didn't set out to change the world. He set out to take a vacation. But a trip to Nepal turned into a book drive, which turned into Room to Read, one of the fastest growing and most acclaimed charities of the past decade. To date, this remarkable non-profit has sponsored long-term scholarships for over 30,000 girls, distributed more than 14 million books, built 1,825 schools, established over 17,600 libraries, and trained over 50,000 teachers.

A former senior Microsoft executive, John has always said that the key to his charity's success is that he treated it like a business, and has spoken frequently about what the non-profit world can learn from the corporate world.

But now, on the eve of Room to Read reaching its 10 millionth young student, John has written a new presentation, this time illuminating what businesses can learn from the social sector.

In a word: purpose.

John argues that corporate social responsibility is more than just a buzzword or a publicity stunt, but instead represents the new competitive advantage; a way to re-engage both customers and employees, and improve the bottom line.

John will recall his own experiences using the 'power of purpose' to onboard resistant communities, motivate volunteers, and enlist high-profile investors, while also pointing to the growing number of corporations - like IBM, General Electric and Coca Cola - that have begun building a 'higher calling' into their products and services.

"Leaving Microsoft to Change the World"
John's first-person account of following his passion, and the lessons learned in doing so. It is a popular "inspiring close" or "bring people to their feet" dinner speech at corporate, industry, and education conferences.

"Getting Out of Your Comfort Zone"
John first delivered this speech at a Microsoft sales conference. With sales reps facing an increasingly competitive and ever-changing economy, Microsoft's sales leadership team requested that John speak about "what's possible when a committed person dares to take risks and leave their comfort zone."

"Leadership Lessons from the Front Lines of Social Change"
Leadership is a subject on which John lectures at leading business schools, including University of Chicago, Harvard, Kellogg, Wharton and Stanford. In this presentation, John highlights the leadership lessons that can be learned from the front lines of social change. This is an increasingly popular topic amongst corporations, universities, and membership organizations.

"Re-Inaging Leadership"
Today's world faces an unprecedented crisis of leadership. From our fi- nancial institutions to our governments, faith in our leaders is at or near an all-time low. At the same time a "war for talent" rages, with the most visionary and inspiring leaders building the most effective teams. In this ever-changing environment, it isn't enough for us to simply rethink lead- ership – we must re-imagine it altogether.

"Scaling Success" Lessons on Growth Scalability & Continuous Improvement
It had never been done before. When John Wood left Microsoft to found Room to Read, other non-profits had built libraries in developing coun- tries, but never on a scale commensurate to the size of the problem. Nearly 800 million people can't read or write, and John was determined to bring that number down.
At age 35, inspired by a visit to a dilapidated Nepali primary school with an empty library, John Wood left an executive career track at Microsoft to build one of the fastest-growing non-profits in history. In just 13 years and from a standing start, Room to Read has opened 1,675 schools and more than 15,000 libraries across ten developing countries. What's more, Room to Read is on track to meet an audacious goal: reach 10 million of the world's poorest children by 2015.

Today, John's real-world business acumen and drive to change the world have made him an inspiring and sought-after speaker with universal appeal. Since "giving up the money and the perks" of his former career, John has helped millions of children who have lost the lottery of life. John leverages what he learned in the business world to massively scale social change, and likes to say "we run Room to Read with the heart of Mother Teresa and the scalability of Starbucks." Astonishingly, the organization did indeed open more libraries in its first decade than Starbucks did coffee shops.

John's role in building one of the fastest-growing non-profits in history has earned him broad acclaim, including a nod as one of Goldman Sachs' 100 Most Intriguing Entrepreneurs of 2013. He is a five-time winner of Fast Company's Social Capitalist Award, and was named one of Time Magazine's "Asian Heroes" – the only non-Asian ever to win the honor. John has been recognized as a Young Global Leader by the World Economic Forum and a Henry Crown Fellow at the Aspen Institute, and sits on the advisory board of the Clinton Global Initiative where he's spoken three times. He's also received a Lifetime Achievement Award at the Tribeca Film Festival, and appeared with Pulitzer Prize-winning journalists Nicholas Kristof and Sheryl WuDunn in the award-winning documentary "Half the Sky."

John has received three honorary doctorates, teaches at Harvard University's Graduate School of Education and NYU's Wagner Graduate School of Public Service, and has built a 370,000-strong following on Twitter.