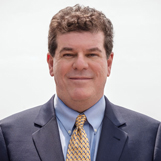 Jordan Goodman
America's Money Answers Man
X
Program Descriptions
Master Your Debt
How to get the best credit cards, mortgages, student loans and boost your credit score.

How to Earn Big Profits In Hard Times
Mr. Goodman goes over all the strategies that are profitable even if the economy is in recession. This includes trading in options, foreign currencies, tax liens, dividend reinvestment plans, passive income vehicles, oil and gas investments and much more. He also talks about how to allocate your 401k in hard times.

How To Get Your Financial Act Together
In an hour, Goodman covers everything the audience needs to know to improve their financial situation, including picking the best investments, managing credit wisely, saving for college and retirement, maximizing employee benefits and much more.

How to Communicate Better with your Financial Clients to Increase Your Business Dramatically
Goodman talks to financial services firms such as mutual funds, insurance companies, brokers, credit unions, and banks about how to increase their business by communicating more effectively with clients.
Why Book Jordan Goodman?


Enthusiastic and engaging, Goodman shares information and enlightens audiences with the financial gems he has collected during his remarkable 30-year career.
He teaches the underlying principles of responsible personal finance and makes clear the impact of current events on the consumer's wallet.
Jordan E. Goodman is "America's Money Answers Man" and a nationally-recognized expert on personal finance. He is a regular guest on numerous radio and television call-in shows across the country, answering questions on personal financial topics. He appears frequently on The View, Fox News Network, Fox Business Network, CNN, CNBC and CBS evening news.
For 18 years, Jordan was on the editorial staff of Money magazine, where he served as Wall Street correspondent. While at Money, he reported and wrote on virtually every aspect of personal finance. In addition, he served as weekly financial analyst on NBC News at Sunrise for 9 years and the daily business news commentator on Mutual Broadcasting System's America in the Morning show for 8 years.
He is the author / co-author of 13 best-selling books on personal finance including Master Your Debt Fast Profits in Hard Times, Everyone's Money Book, Master Your Money Type, Barron's Dictionary of Finance and Investment Terms and Barron's Finance and Investment Handbook.
He has also written 6 special focus editions of Everyone's Money Book on College, Credit, Financial Planning, Real Estate, Retirement Planning and Stocks, Bonds and Mutual Funds.
Jordan is also a speaker and seminar leader on personal finance topics for business executives, students, associations, investment clubs, employees and others.
He lives in New York with his wife and son.
Books