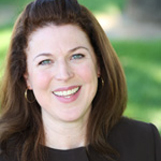 Karen E. Purves, M.A.
Communications Expert, Sales, Marketing, Leadership, Professional Development, Customer Service
X
Program Descriptions
Communicate With Strength - Key Words That Undermine Your Effectiveness - Got the right words? Laugh and learn in this session filled with the latest solutions in effective communication, based on neuroscience principles. What are you saying that's causing your staff and clients to subtly feel uncooperative or defensive? Karen will tell you - and give you replacement words and phrases! Leave with an immediate, specific, action plan to talk smart!

This is How You Do It – Proven Secrets to Email Etiquette - Do you know the four letter word that instantly increases the response rate to your emails? Find out the answer while participating in this cutting edge, jam packed, interactive session filled with proven email tips. You'll learn easy, time-saving solutions to help ensure others open, read and respond to your emails, as well as how Karen gets over a 90% response rate to her emails. After participating in this program attendees, on average, said their ability to write a more effective email improved 74%.

Wag More, Bark Less - Reducing Negativity in the Workplace - Deal with difficult people? Spend too much of your day handling personality conflicts among staff? Explore 14 different ways people express negativity and learn a tip for dealing with each one. You'll learn effective skills on handling a broad spectrum of negative personality styles - and see how you can adjust your own attitude to help stay positive and improve organizational excellence! Receive tips on exactly what to say to whom, so you can go back to work and do something different immediately. After participating in this program attendees, on average, said their ability to handle negative situations in the workplace improved 28%.

Gender Matters – Effectively Influencing Men Differently Than Women - Karen pairs her relatable, funny and energetic style with her original scientific research to offer attendees a unique, current, content-rich program on maximizing buy-in from men and women on procedures, products and services. This session offers the latest in cutting edge brain science and answers your questions on the best way to influence men and women. Audience members will leave with 12 techniques to apply immediately to thrive in a challenging economy!

Becoming a Lie Spy – Clues if someone's being honest - Want to better understand human behavior and help identify when people behave in a trustworthy manner? There's a science to decoding unconscious behaviors and you can hone your observational skills to help you, and others, act with integrity. This innovative and engaging program shares numerous, practical, insider tips to identify cues and gain insight on human behavior. You'll leave better able to gather information and trust your judgment about someone's behavior to reduce deception. Karen shares specific steps to get to the truth, preventing costly mistakes, increasing positive outcomes and allowing you to make better decisions!
Imagine a speaker who provides inspiring, interactive programs filled with proven, research-based, relevant material and immediate take-aways. Visualize your audience energized, laughing and participating. Award winning, Las Vegas-based speaker Karen E. Purves M.A. has built a solid client base providing these results for over 15 years! Effective communication is essential for success. In the last decade neuroscience has made incredible strides in understanding how what we hear people say to us, affects our brains, and therefore our responses. As a communications expert specializing in how language affects emotional centers in the brain, Karen shares immediately usable tips for communication via email, phone and in person, both internally with staff or externally for customer service, sales or marketing.

Karen's engaging and witty style blends relatable personal stories, leading edge research and proven solutions to impact your attendees so they can leave a program saying their time was truly well spent. As an award winning International Speaker with particular expertise in how language affects emotions, Karen knows how to connect with audiences as few others can. In mathematical form, Karen could be = Energizer® Bunny® + Tina Fey + Wikipedia.

In addition to being described as "one of the best" or "favorite" speakers of entire conferences dozens of times, other attendee comments include: "Refreshingly honest", "contagiously enthusiastic", "attention grabber and keeper", "breath of fresh air" and giving "real answers to real life".

Karen combines a Bachelor's Degree in Business, Master's Degree in Public Policy and over 25 years business experience along with extensive training at "The Second City" to leave audiences feeling energized, inspired and empowered. Karen also has the rare distinction of being a 3-time game show winner!

Throughout the US, Canada, Europe, Asia and Australia - from Fortune 100 companies to associations and government - Karen guarantees that attendees will receive useful material, in an engaging way, and practical tools to implement immediately!