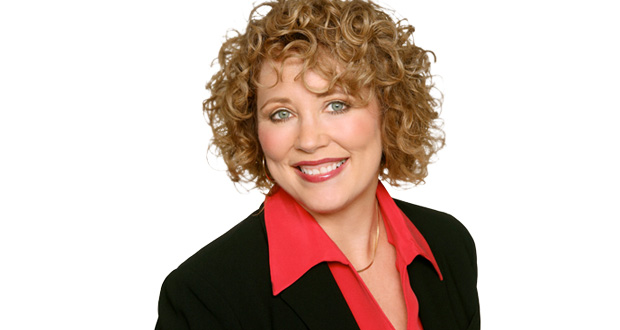 Karyn Buxman
Author and Co-Founder of The World Laughing Tour
Traveling From
California
X
Program Descriptions
"Humor Is Power: High Performance Humor for Leaders"
Successful people—in business, politics and life in general—have something in common: they understand that applied humor is an important trait for effective leaders. Churchill, Kennedy and Reagan were all masters at using wit on the world stage; the characters in M*A*S*H used gallows humor to retain their sanity amid horrendous conditions; and your audience can learn how to use humor effectively in their daily work lives. Properly used, High Performance Humor is a dynamic strategy that enhances communication, strengthens resilience, and boosts engagement. Karyn uses (hysterical) anecdotes, (solid) research, and (practical) tips to help your audience leverage humor in the service of better leadership.

"Funny Means Money: High Performance Humor for Sales Professionals"
You don't need to use humor in sales…unless you want to be successful! Any salesperson worth his or her salt knows humor is an important sales skill. But knowing it and doing it well can be the difference in closing that sale—or not. Neuroscience reveals that "Logic tells, but emotion sells." Humor is a fast, simple and cost-effective route to the emotions. When used strategically, humor helps the seller break down objections, hold the buyer's attention, open the buyer's mind, increase the seller's likability, and strengthen rapport. When used incorrectly… well, don't go there. Instead, join neurohumorist Karyn Buxman and laugh all the way to the bank.

"I've Got One Nerve Left… And You're Standing on It: High Performance Humor for the Tired, Frustrated & Stressed-Out"
Expanding responsibilities, shrinking budgets, cranky clients, family demands, too much to do and not enough time to do it! Is it any wonder that we're all a little edgy? Find out how taking care of yourself can affect your sanity, your success and everyone's bottom line. Learn how to get through the toughest of days and still remain smiling. Discover how to survive and thrive in a world of change.

"Amazed & Amused: High Performance Humor as a Social Survival Skill"
Success is not measured only in dollars and cents, but also in the moments that you live amazed and amused. Customers are not really "yours" until they have been amazed and/or amused by your products, your services, or your people. Leadership finds its inspiration not in duty, but in grasping the amazing power of one's vision and will, and in motivating the amusing diversity of many people's personalities and skills. Neurohumorist and TEDx speaker Karyn Buxman will take you on a life-changing journey of humor and hope.
Why Book Karyn Buxman?

She helps organizations of every size realize the benefits of humor by showing people how to harness the power of thought and the spirit of humor.
Her mission is to improve global health through laughter and help heal the humor impaired.
Through her 20+ years of research and experience Karyn Buxman concluded that "Humor is Power," and it can help lead an audience toward a positive, healthy and happy life.

Karyn's audiences are diverse. In one month she spoke for the Mayo Clinic, Pfizer, AORN, the Air Force, and the Million Dollar Round Table! Her clients hire Karyn to entertain, educate and inspire their audiences over and over again. Karyn has addressed thousands of audiences around the world, to groups from 10 to 10,000. Whether it's healthcare, corporate, education, government, or associations, Karyn's inspirational, entertaining, and practical message brings audiences to their feet.

"It ain't braggin' if it's so!" Karyn is an inductee into the NSA Speaker Hall of Fame and has received the Lifetime Achievement Award from the Association for Applied and Therapeutic Humor. She serves on the advisory boards of the Invisible Disabilities Association and the American Happiness Association. And she is the co-founder of World Laughter Tour.

If writing burned calories, Karyn would be a size 2. She is a contributing author of several Chicken Soup books, a co-author of The Service Prescription: Healthcare the Way It Was Meant to Be, and author of Amazed & Amused: How to Survive and Thrive as a Healthcare Professional. Karyn is also the creator, author, and publisher of the multiple book series: What's So Funny About…?

The media loves Karyn's wit and wisdom. Karyn has appeared in many magazines such as Women's Day, Shape, Marie Claire, and Investor's Business Daily as well as professional journals such as AJN, AORN, AACN, and Journal of Psychosocial Nursing. She is a frequent radio and television guest.

Karyn, RN, MSN, CSP, CPAE. (CSP—Certified Speaking Professional—means she speaks a lot. CPAE—Council of Peers Award for Excellence—means her peers think she's really, really good!)