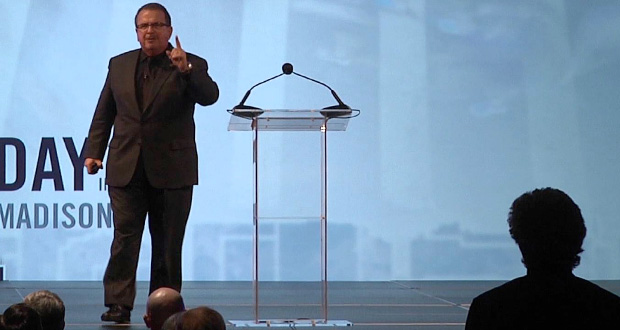 Ken Gronbach
Nationally recognized author, expert, and futurist in the field of Demography and Generational Marketing
Traveling From
Connecticut
X
Program Descriptions
Marketing to Generation Y, Forget What You Think You Know
Generation Y will be 100 million strong.
A. Unprecedented influence on consumer spending
B. Go Green or go home
C. Never underestimate social networking
D. Why there is a media mix mystery for Generation Y
E. The secret of snail mail
F. Plumage and the return of fashion

Marketing to the Baby Boomer, the New Demand
According to the Bureau of Labor Statistics the bloom is off the rose for Boomer spending.
1. Consumption in freefall
2. Where will the remaining Boomer dollars go?
3. What is left of the largest inheritance in the history of the world?

The New Latino Market
The US Census put the number of immigrants in the US at over forty million in August 2008
1. How do they consume and what are they buying?
2. Branding Latinos with conventional media, especially radio.
3. Rapid assimilation into US culture
4. Career advancement and the American Dream

The New Housing Market and How to Cash in
There are five new housing markets in the US.
1. The shattering of the glass ceiling and the new woman CEO
2. The new very young Generation Y entrepreneur
3. Latino and African American middle management
4. The exodus from the city

Reaching the Generations-Why Internet Advertising Isn't Working
There are five generations of consumers in the US. Reaching them is a science.
1. Defining your audience
2. Creating creative that matches your target
3. Picking the correct media
4. The pitfalls of the web
Why Book Ken Gronbach?


As waves of generations are born and age, our fortunes and futures are determined. Demographer, Futurist and Author Ken Gronbach makes clear how America's Baby Boomers, Generation X, Generation Y and other countries' age curves interact to create the opportunities and challenges of the world we live in today, and what the future will bring for people, profits and the planet.
Kenneth W. Gronbach is president of KGC Direct, LLC and author of the current best selling book "The Age Curve: How To Profit from the Coming Demographic Storm". His first book, "Common Census, the Counter-Intuitive Guide to Generational Marketing" was released in 2005. Ken's 2011 book "Decades of Differences, Making it Work" is a comprehensive guide to coping with three generations in the workforce. Watch for Ken's new book "Demography is Destiny, The Incredible Power of People" in 2015.

Ken is an internationally respected demographer who has been able to forecast societal, commercial, economic, cultural and political phenomena with uncanny accuracy. Ken's unusual blend of marketing savvy and common sense demography, based on twenty years of proprietary demographic study, set him apart. Ken keynotes all over the United States and does customized demographic research.

You will find that Ken's steadfast position, that the United States is the best Nation on earth and his firm belief that the country's best days are ahead, season his spirited presentations with an unmistakable pro-American enthusiasm.

Ken built KGA Advertising, INC., a $40 million consumer/retail advertising agency, from the ground up in the 1980's and 1990's. One of Ken's clients, a fashion apparel retailer, grew from $10 million in annual sales to over $400 million on Ken's watch.

Ken's hobbies include building hot rod Mustangs and Porsches. He and his family enjoy boating and fishing on Long Island Sound.

Ken graduated from California State University at Long Beach and currently lives in Connecticut with his Baby Boomer wife of 41 years and two Generation Y daughters.
Books
The Age Curve

Upside