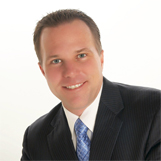 Kenny Chapman
Success Coach - The Six Dimensions of C.H.A.N.G.E.
X
Program Descriptions
The Six Dimensions of C.H.A.N.G.E.
Using the acronym C.H.A.N.G.E., Kenny provides a concise method for seamlessly integrating new concepts and goals into your company's preexisting framework. Implement Kenny's exclusive system to create a new standard for success in your business and begin to notice positive results immediately.

Mindset Makeover
Attendees will leave this seminar with an empowered understanding of their own limitless capabilities, ready to conquer any challenge and become a more valuable employee. This session is a great way to energize projects, build a cohesive mindset within your organization, and create an overall environment for success.

Secrets to Winning in Life and Business
Imagine that your life is a mess due to poor personal choices which have left you in trouble with the law, penniless, and involved in detrimental relationships. For over 20 years, Kenny has been helping others transform realities such as this, discover their strengths, and achieve personal and professional goals.

The Keys to Leadership: Unleashing Human Potential
In this captivating session, participants learn how to tap into hidden potential inside themselves and others, to achieve desired results, and to implement a proven system for ongoing people development.

Custom Design
While Kenny tailors his presentations for each audience, he can also develop a completely unique program based on your company's specific objectives and desired results. Based on a comprehensive goal and needs analysis, Kenny caters a complete strategic plan to profoundly impact your group.
Kenny Chapman has used his entrepreneurial spirit to build and operate many successful businesses. He has dedicated himself to the study of personal development and leadership, becoming a well-respected expert, touring and speaking with prominent motivational guru Les Brown.

Author of the influential book, The Six Dimensions of C.H.A.N.G.E., and founder of The Chapman Companies, Kenny has created an extensive library of self-improvement tools and programs. His numerous audio and video products cover many diverse topics, including achievement, human potential, and life balance.

Kenny uses his masterful storytelling ability and natural humor to consistently captivate his audiences and create a powerful, relevant, interactive experience. His energetic, charismatic style never fails to challenge, enlighten, and motivate his audiences through his action-based message of opportunity and potential.

Constantly receiving the highest scores and accolades from clients and audience members alike, Kenny has mastered the art of customizing presentations that produce results for every organization and individual. Kenny's personalized keynotes and seminars are also favorites of meeting planners; his adaptability, accessibility, and meticulous attention to detail are second to none.