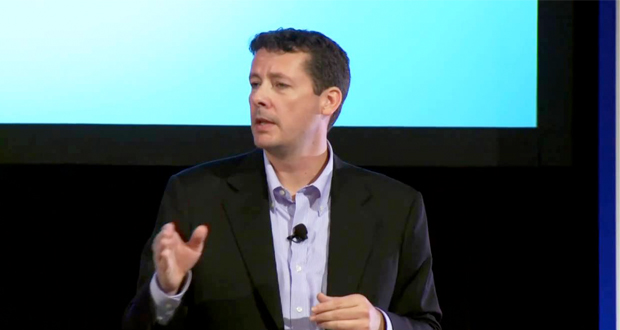 Kevin Kruse
NY Times Best-Selling Author and Global Thought Leader on Employee Engagement
Traveling From
Pennsylvania
X
Program Descriptions
From Me To We: Creating a Culture of Engagement, Alignment and Loyalty
Based on his NY Times bestseller, We, Kevin will share the surprising findings from a massive study of 10 million workers in 150 countries, along with his own experiences as a former "Best Place to Work" award-winning CEO. He will reveal the ways that emotions at work spill over to other areas of our life, and shows how growth, recognition and trust are the three keys to gaining massive emotional commitment and performance. Your audience will learn:

* How "the engagement-profit chain" enables companies with engaged workers to achieve a 5x higher shareholder return
* How the crossover effect causes emotions at work to impact their health, marriage and children
* The secrets to building trust and future confidence (even during tough times or mergers!)
* How 3-part "strategic recognition" can be used as a powerful motivator

Kevin concludes his talk with his signature, two-minute anchoring activity that prompted one participant to say, "You just changed my entire leadership focus. I'm walking out of here with a completely new mindset. Thank you."

Wholehearted Leadership for Employee Engagement
Serial entrepreneur Kevin Kruse has advised dozens of organizations, from Fortune 500 companies to startups and non-profits on how to motivate their teams to high performance. Being a great leader -- one who drives massive passion, commitment, and engagement -- is within reach with his step-by-step guide. You will learn the following:

* How engagement directly drives sales, profits, and even stock price
* The secret recipe for making anyone feel engaged
* How to quantify engagement, even if you have no budget
* 7 questions to ask that will identify your engagement weakness
* A communication system that ensures rapid, two-way flow of information
* How to make your strategic vision memorable and "sticky"
* How to implement a complete engagement plan in only 8 weeks!
Serial entrepreneur and bestselling author, Kevin Kruse, used a relentless focus on talent and employee engagement to build and sell several, multi-million dollar technology companies, win- ning both Inc 500 and Best Place to Work awards along the way.

Kevin is also the author of several books including the NY Times bestseller, We: How to Increase Performance and Profits Through Full Engagement, which was named one of the top leadership books in 2011 by 800-CEO-Read.

His newest book, Employee Engagement 2.0, provides a detailed action plan that turns "task-managers" into "people-leaders." Kruse writes regularly as a columnist for Forbes.com, and has published over 100 articles for various publications on topics related to leadership, engagement and entrepreneurship.

Kevin's mission is to convince everyone that "super human capital" (i.e., a fully engaged workforce, using their unique talents) is the key to unlocking both dramatic business results and to better health and relationships for individuals.

Based on his own experience as a CEO, and on the results of surveys of over 10 million people in 150 countries, Kevin reveals how Growth, Recognition and Trust are the drivers that turn average groups into high performing teams. He shares specific tactics to:
Unlock emotional commitment
Activate discretionary effort
Generate future confidence and clarity to combat the effects of change

Kevin also finds time to give back to communities worldwide through the Kevin Kruse Foundation, which has supported The US Naval War College, The Library Project, The Acumen Fund, Senior Adults for Greater Education, and the Bucks County Health Improvement Partnership.
Books