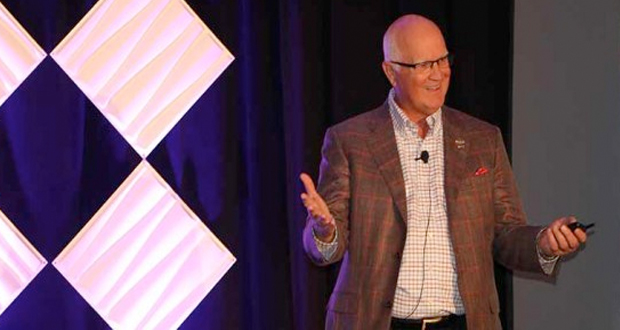 Lt. Colonel Kevin Sweeney
Pressure Cooker Confidence for Leaders
X
Program Descriptions
Conversations With the Colonel
Conversations With the Colonel puts you and your team front and center, up close and personal with Lt. Colonel Kevin J. Sweeney, the author of Conversations with the Colonel.... Lessons of Life, Leadership, and Wisdom and Pressure Cooker Confidence, How to Lead When the Heat Is On. The Colonel will discuss with you an authentic, ethical and realistic view of the attributes needed for successful performance under pressure. The Colonel shares his extraordinary experiences across a wide and varied spectrum that few if anyone can match.

Pressure Cooker Confidence
Pressure Cooker Confidence enables you to say I can, I will, I expect, and I did it when the pressure is on. The Colonel's flagship presentation built around his dramatic life or death flight during a mission in Desert Storm introduces the five principles of Pressure Cooker Confidence. Learn why the hard work you do before hand matters more than the work you do when the pressure is on.

Leadership in Challenging Times
True and effective leadership is not based upon rank or position. True and effective leadership is a critical and earned gift from the people you lead. Learn how to identify personal attributes of great leaders, become the teammate that makes you a great leader, discover integrity characteristics that great leaders demonstrate and more!

Mission Accomplishment
In addition to his renowned keynotes, Kevin can moderate an interactive breakout session for your event in which the group explores the reasons why aircrews are so effective in their mission execution and mission performance no matter what happens. Aircrews seem to excel at their highest level when they are under pressure, delivering a very high mission success rate.
Why Book Kevin Sweeney?


Kevin's programs are energizing, inspiring sessions that deliver concrete value that gives audiences the drive and determination to compete at the highest level.
Kevin enables individuals to reach peak performance and helps leaders and their teams to develop personal enthusiasm that drives you to excel under pressure.
KEYNOTE SPEAKER
Imagine getting the opportunity to sit in your living room and have a conversation with this gentleman who has been a leader of thousands of men and women. A man who successfully battled the physical loss of both engines on the left wing of his airplane during a night combat mission in Desert Storm! A man who led his college basketball team to it's highest ranking in history. A man who has achieved insurmountable success as a sales leader and corporate executive. Well…imagine no more.

Kevin Sweeney, "The Colonel" is a keynote speaker who loves to share his knowledge on:
Confidence Under Pressure
Decisive Leadership
Cohesive Teamwork
Precise Communications
Laser Beam Focus

CORPORATE EXECUTIVE
For more than a quarter of a century Kevin has been a successful Business Executive at an elite Fortune 50 Company. He has also been a Director at an industry leading software company. Kevin's experience in sales and operations will give you and your team unique experiences for your success. Kevin will teach you how to compete and how to put yourself and your team in position to differentiate yourselves from the competition and win in the market place. From his leadership experiences you will learn how to have confidence under pressure and how to demonstrate decisive and effective leadership.

AUTHOR
Kevin is the author of two captivating books: Pressure Cooker Confidence, How to Lead When the Heat Is On and Conversations with the Colonel, Lessons in Life, Leadership, and Wisdom. These books provide insights into the steps of proper preparation. You will learn how to develop a winning attitude. And you will learn the leadership tools required to give both you and your team a laser beam focus on the objective and the confidence needed tomake you both successful.

COMBAT PILOT
Kevin's real life story describes a combat mission during which the two engines on his left wing were totally ripped off in mid-air, in the darkness of night, while at maximum weight and on a combat mission. It is a compelling story illustrating how your team can overcome any obstacle facing them. He transforms the lessons his team learned into business examples for the benefit of your team.

UNIVERSITY INSTRUCTOR
With Bachelors degrees in both Business Administration and Economics and an MBA, Kevin brings in-depth business knowledge to the stage for you to receive just as he delivered to his students as an adjunct instructor in the School of Business at Washburn University. He is up-to-date on the latest trends in technology and business acumen. He has also been invited and has appeared as a guest lecturer in schools of business in other universities.

COLLEGIATE ATHLETE
Benefit from the knowledge and drive that Kevin shares from his experience as an all-conference, all-district collegiate basketball player. As a member of the team that beat the national number one team during the US Small College tournament, and Captain the next year, he learned many lessons that he shares. These lessons will increase your odds for success and triumph in your life.