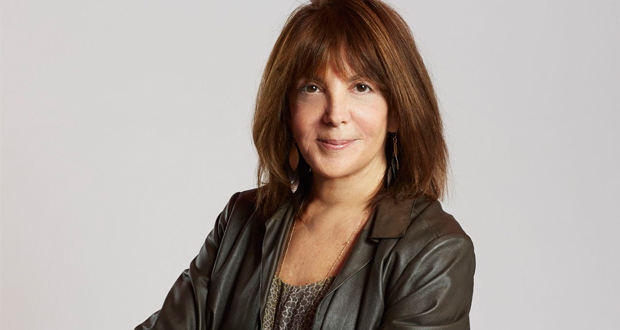 Linda Kaplan Thaler
Advertising Hall of Famer
X
Program Descriptions
The Power of Nice, In the Age of Mean
Based on her national best seller, "The Power of Nice," Ms. Thaler's research and insights have discovered that the secret sauce of most effective leaders is kindness, empathy, and a collaborative spirit. Counter to the current "eat your young in order to survive" mentality, being nice leads to a better bottom line, a longer life span, fewer divorces and a thriving corporate culture. Learning how to build a stronger "Nice Q," will help you become far more successful, in work and in life.

How to Go From Grit to Great
Based on her best selling book, "Grit to Great," Ms.Thaler reveals that the world's most extraordinary successful people were completely ordinary growing up. In fact, their meteoric rise had little to do with an "it" factor- a brilliant IQ or virtuoso talents- and everything to do with having the "grit" factor- guts, resilience, initiative and tenacity. Through myriad interviews and cutting edge research, Linda illustrates why grit is the most important determinant of future success and offers tips on how anyone can improve their concentration, perseverance and determination.

Bang! Getting Your Message Heard in a Noisy World
Having created one of America's fastest growing and most successful ad agencies, Linda discusses the importance of creating huge, disruptive ideas in an ever increasingly cluttered world. Based on her national bestseller, "Bang!" Linda offers valuable tips on how to create messaging that is dramatic, memorable, talked about, and will help your brand to achieve iconic status in today's world.

The Power of Small: Why Little Things Make all the Difference
Contrary to the popular belief that we need to see the "forest through the trees," the most important innovations and discoveries came to fruition because people understood that, in fact, it is the little things that make all the difference. Through research, interviews and personal stories, Linda discusses the little things that truly make a huge difference in our lives, whether it's the importance of small talk, celebrating small victories or paying attention to the detailed information that can make, or break, your career trajectory.

Playing Around at Work
Contrary to what you might believe, many of the world's most important discoveries, inventions, and marketing ideas came about when people were joking around and just having fun. When we're in a positive and playful mood, that's when our brains are most conducive to imaginative thoughts and breakthrough solutions.

Based on interviews, insights and personal stories, Ms. Thaler will discuss the role of playfulness in the workplace, as well as in our personal lives, while engaging the audience with entertaining exercises they can use to spur creativity and breakthrough" mentality, being nice leads to a better bottom line, a longer life span, fewer divorces and a thriving corporate culture. Learning how to build a stronger "Nice Q," will help you become far more successful, in work and in life.
Advertising Hall of Famer Linda Kaplan Thaler is responsible for some of America' s most famous and award-winning advertising campaigns, including the Aflac duck and the hilarious "Yes, Yes, Yes" commercials for Clairol Herbal Essences. She has composed jingles that are among the industry's gold standard, including "I Don' t Wanna Grow Up, I'm a Toys 'R' Us Kid," and "Kodak Moments."

Linda formerly was Chairman of Publicis Kaplan Thaler, with clients such as P&G, Citibank, Pfizer, and Wendy's. Previously, Linda was CEO of the Kaplan Thaler Group, which she grew from a fledgling start-up to a company with over a billion dollars in billings. Today, Linda is a renown motivational speaker, consultant, and is President of Kaplan ThalerProductions.

Linda worked on the presidential runs for Clinton/Gore in 1992 and Hillary Clinton in 2008. Linda is also a nationally acclaimed author and, together with Robin Koval of several bestsellers, including "The Power of Nice" and "GRIT to GREAT," which was ranked one of the top business books for 2015. Ms. Thaleris a familiar face in the media, having appeared on "The Apprentice," "Good Morning America," "The Today Show," CNN, and as the host of Oxygen's television series "Making It Big."

Linda's talents have earned her the prestigious Matrix Award, the Advertising Woman of the Year Award, the Muse award, and is one of Ad Age's "Most Influential Women in Advertising." Most recently, Linda earned the Clio's Lifetime Achievement Award, the first time a woman has ever received this honor.

Linda is a Phi Beta Kappa and Magna cum Laude graduate of CCNY and currently sits on the Advisory Council for The Colin Powell School at CCNY.

Linda is married to award-winning composer Fred Thaler, and has two children, Michael and Emily.
Books