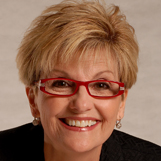 LaDonna Gatlin
Sister of Country Music's Gatlin Bros, Singer, Motivational Speaker
X
Program Descriptions
TUNE UP YOUR LIFE
LaDonna's most popular presentation focuses on the wisdom found in the notes of the musical scale: DO-RE-MI-FA-SO-LA-TI-DO.

Weaving her own personal story, music, and humor throughout, this is an unforgettable experience that inspires audiences to achieve their absolute best by embracing these concepts:

DO Do the right thing
RE Realize potential
MI Mind your manners
FA Failures can become fertilizer
SO Solutions begin with me
LA Laugh
TI Time is valuable…that will bring us back to
DO Do the right thing

"It was such a pleasure to work with you and listen to you motivate us to "Tune Up Our Lives." We have heard nothing but praise, and we loved seeing the audience sing along to your presentation. It will be hard to follow you at next year's event!"
– Mercy Health Center

CRAZY ABOUT RECOVERY…My Journey Back from the Brink!
How can a program about mental illness possibly be this much fun?!

LaDonna's engaging communication style tackles this tough subject and leaves your audience with a song in their heart! A strong voice for mental health, she is passionate about eliminating the stigma of mental illness. In this program, she transparently shares her own personal struggle and ultimate victory over Major Depressive Disorder. She delivers a powerful, yet UPBEAT experience on winning the war over emotional challenges. This is not a "DOWNER"…far from it!

"Great to hear her story and recovery…very entertaining…just plain fun!"
– Mental Healthcare Corporations of America

GROWING UP GATLIN…My View from the Church Pew
LaDonna credits her mother, the church pianist, with instilling the love of gospel music into her. This "up-close-and-personal" presentation shows LaDonna "UNPLUGGED." Her audience feels as if they are literally sitting in her living room as she candidly shares her abiding faith in God and sings the great old hymns of the church. She even takes requests from the audience! Masterfully weaving a tapestry of inspiration, music, and humor, LaDonna captivates the audience with stories of what it was like growing up in this legendary musical family.

Song Selections include standards like:
Victory in Jesus
Just a Closer Walk with Thee
Leaning on the Everlasting Arms
Great is Thy Faithfulness
The Old Rugged Cross
Because He lives
Why Book LaDonna Gatlin?


She uses music to helping audiences turn their challenges into opportunities and tune up their lives accordingly.
Her message is filled with practical, creative, immediately actionable ideas to inspire you to be your absolute best.
LaDonna Gatlin grew up on stage performing with her brothers, the legendary Gatlin Brothers. In the mid 1970's, this "gutsy" Texas native chose to follow her heart and "sing a different song" apart from her famous family. That "song" has taken her from corporate powerhouses…to the prison cells of death row…and just about everywhere in between. LaDonna's presentations resonate with audiences all over the country.

She is the author of The Song in You: Finding your Voice, Redefining Your Life. She is also a contributing writer to the best-selling book series, Chicken Soup for the Soul.

As a speaker, she is one of only a handful of professional speakers who holds both the Certified Speaking Professional designation and the CPAE Speaker Hall of Fame Award®, two of the most prestigious honors bestowed by the National Speakers Association.

As a performer, LaDonna has excelled in the world of gospel and country music. She has performed with Johnny Cash, June Carter, Tammy Wynette, George Jones, and countless others. She has written and recorded her own songs and performed on both Grammy Award-winning and Dove Award-winning records.

Through her experience as a performer, professional speaker, and author, LaDonna has developed an expertise in showing people how to tune up their lives, so that their success becomes…well…music to their ears.