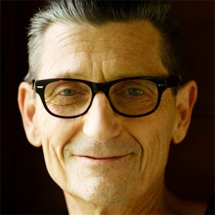 Lee Tomlinson
Cancer Survivor Sparking the C.A.R.E. Effect Movement
Traveling From
California
X
Program Descriptions
FOR MEDICAL PROFESSIONAL AUDIENCES
The Naked Truth about Compassion Is Revealed: A Return to the "Heart" of Healing
Compassionate care significantly improves the mental, physical and emotional well-being of both patients and healthcare professionals. In this content-rich and powerful program, audiences learn the immense benefits of compassionate care not only to heal and relieve patient suffering, but to also nurture and invigorate the healthcare professionals who provide the care. The session also reveals the devastating impact of care lacking in compassion. The major focus of the program is on six simple tools that can be immediately implemented to dramatically enhance compassionate care. Providing compassionate care to all patients all the time benefits the patient, the organization and you! Patient care will be revitalized and you will feel happier, healthier, and more engaged!

Burnout Back to Balanced: Taking Care of You So You Can Take Better Care of Your Patients
Medical professional "burnout" has reached epidemic proportions. Physicians have the highest suicide rate of any profession in America. Nurses are the second most "unhappy" profession. The most common reason? A severe lack of self-care and self-love. In this presentation, attendees will learn firsthand the destructive impact of burnout and the lack of self-care on their precious patients. Being mentally, emotionally and physically healthy is not selfish or narcissistic; it is a necessity! You will learn practical methods to avoid compassion fatigue, become healthier and happier, and learn how to love yourself enough so you can be your best, most compassionate self with your patients.
Get a Patient. Retain a Patient. Heal the World.
The benefits of being treated and working in a compassionate environment are immense and scientifically proven for both patients and medical professionals. While medicine for most is a "calling" unless their hospital or practice is profitable, there will be no place for medical professionals to serve. As Mother Theresa so elegantly said: "No money, no mission." This Keynote demonstrates how compassion is not only the best medicine for patients and professionals, but also the single best way to cost-effectively achieve and maintain profitability.

FOR PATIENT AUDIENCES
The Blessings of Cancer? Recapturing What Really Matters in Life
This program is designed specifically for "Cancer Survivor Celebrations." During these very special events Lee engages his fellow survivors, family caregivers and medical professionals with tales of how his life was profoundly enhanced by his cancer battle, and gets the audience in touch with how their lives have been as well. This fun, uplifting and inspirational program will help you and your audience see their lives in a profoundly different way and celebrate the extraordinary gift we call "life."

FOR NON-MEDICAL AUDIENCES
Get a customer. Retain a customer. Heal the World.
Booz & Co. said: "Customer service is the key driver of differentiation In an overcrowded market." The enormous physical and mental/emotional benefits of compassionate patient-centered care aka bedside manner aka medical customer service, is unequivocal. In non-medical businesses, those benefits still apply and have also been proven to increase customer retention, improve one's corporate image, attract new customers and decrease customer complaints. In this presentation Lee combines his vast customer service and medical experiences to entertainingly reveal how simple, tiny acts of kindness in a business-to-consumer interaction deliver all of the "differentiating" benefits of great customer service to the fore.
Why Book Lee Tomlinson?

A stage 3+ cancer survivor, patient-centered care advocate, and customer service expert, Lee Tomlinson is a nationally known thought leader and TEDTalk Presenter on compassionate care.
A stage 3+ cancer survivor, patient-centered care advocate, and customer service expert, Lee Tomlinson is a nationally known thought leader and TEDTalk Presenter on compassionate care. Combining his unique constellation of life experiences for the benefit of healthcare organizations, he is a speaker dedicated to bringing more compassionate care to the forefront of modern medicine.

Professionally, Lee Tomlinson is a former C-Suite executive who owned a legendary Hollywood studio, built another, raised tens of millions of dollars for a national charity, produced a decade of award-winning network Television Specials for CBS and the American Film Institute, and toured the world as a professional athlete. After a lifetime of extraordinary experiences as a highly successful entrepreneur and long-term customer service expert, Lee was faced with a battle with Stage 3+ throat cancer. His journey through cancer, and encounters with compassion-less care led him to severe depression and thoughts of suicide, and opened his eyes to the life-saving benefits of compassionate care.

Fortunately, a deeply kind and caring physician renewed Lee's will to live and inspired him to create "The C.A.R.E. Effect Movement." Now a man on a mission, Lee has discovered his true life's purpose: to inspire, motivate and challenge medical professionals to provide nothing less than their most compassionate care for their patients, colleagues, hospitals and most importantly – themselves. Through passionate storytelling, evidenced-based research and practical tools, Lee helps healthcare organizations create the culture and practices necessary to provide exceptional patient care, improve patient satisfaction, enhance employee engagement and increase profitability.

A highly sought-after business consultant, frequently engaged by Fortune 1,000 companies for his powerful, practical and inspiring advice, Lee Tomlinson now travels globally spreading his message of compassionate care to help patients, healthcare organizations and the all-too-often neglected medical professionals who provide the compassion.

Lee is the author or co-author of the books, Beyond Good, Beyond Great, To "Legendary" Customer Service, co-author of WAYMISH (Why Are You Making It So Hard…for me to give you my money?), and is currently completing his third book, Small Acts, Huge Impact, a collection of inspiring, true-life compassionate acts that changed the lives of both patients and health care providers.