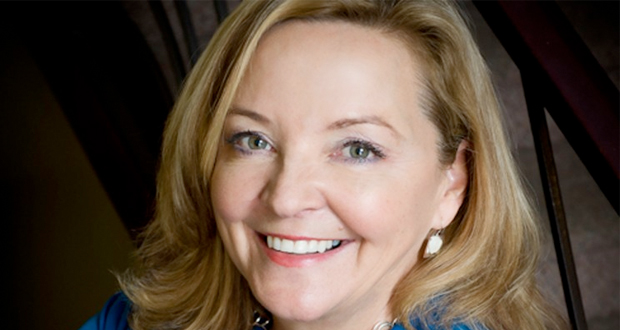 Linda Edgecombe
Hall of Fame Speaker & Award Winning Philanthropist
Traveling From
British Columbia, Canada
X
Program Descriptions
Breaking Busy!
Changing Our Culture from Chaos to Calm

Increase Business Bottom lines and employee satisfaction.
It's the New Corporate Makeover. Linda will reveal her research and data collected from dozens of organizations on how Chaos and "Busy" has become the new norm and wound us into the most unproductive and basically unhappy demographic in the past 30 years. Her No BS and very humorous approach, stacked up with relevant and easy solutions will get your organization and teams, back on track with clear vision and tools to take back their work day and their personal lives again.

Shift or Get off the Pot
Simple truths about Accountability and creating the life you want.

Shift Happens so get ready to be ENERGIZED!
Take your organization on an Energy Boost. Linda will lead your group through an educational, hands-on and highly humorous ride that will re-focus, re-energize and re-invent how you see your life and your work. Get moving towards a more balance and energized work and home life today! Pushed to the limit!
The Real Cost that Busyness is having on us Personally and Professionally

Breaking Busy
BUSY
The new Badge of Honor is costing Canadian and US Companies over $188 Billion dollars per Year in Stress/ Fatigue-Related Illnesses and Accidents. Why busyness, our new norm, is making us sick, depleting our energy and literally causing accidents in our workplaces and our homes.
My Promise is simple: to deliver programs that Create Powerful Shifts, Inspired, Energized and Accountable Professionals who show up everyday ready to, as my mom used to say, "set the world on fire". Oh and I promise it will be a heck of a good time. Maybe the best laugh they will have had in a long time. I believe a laugh is worth more than a thousand words and it has the power to change the way people feel, think and take action!

"A Day without laughing is a day wasted!"

As an award winning Celebrity Humorist Speaker, Trainer and Consultant. For the past 25 years, Linda's footprint is seen and experienced around the world. Her mission is to get people Fired up and Ready to Shift or Get off the Pot!

The Top 60 Motivational Speakers in the World includes Linda Edgecombe.

Her non-BS approach is refreshing, engaging and relevant. Linda's latest book and Ted Talk. "Breaking Busy – Finding Peace in the Chaos" is a game changer for those who want to step off the treadmill. Change has never been this painless! She energizes every room as she leads people to loosen up, lighten the load and laugh. Linda has been featured in the Wall Street Journal as an expert in "Shifting Perspectives". Her messages are as welcome as a deep belly laugh and as profound as an honest look in the mirror.
Books