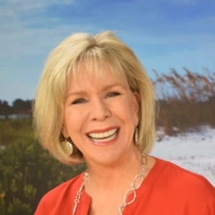 Linda Larsen
CSP, CPAE Hall of Fame Keynote Speaker
X
Program Descriptions
Staying Right Side Up When Everything is Upside Down

In this fast paced, fun program, Linda will give participants practical ways to light their own fire of excellence and motivate themselves to take positive, consistent action when they just want to give up.

The Exponential Power of the Brand Known as YOU!

YOU are the greatest asset you can bring to your company, your family and your life. The quality of your outcomes in every domain of your life is directly proportional to the quality of how YOU show up every day - what YOU bring to the party, who YOU are, your attitude, your skill set and your perspective. In this "Ah ha-rich," fun, fast-paced session, Linda will challenge everyone to rethink what happens to them and what they cannot do, and to focus instead on the positive ways they can respond to what happens to them. They will leave with a deep understanding of the enormous power they have to create massive susccess, joy and outstanding experiences for their customers, their company and themselves - regardless of what other people are or are not doing!!! This is the stuff employers, managers and owners wish every single one of their people knew and applied.
Attendees will also learn:
YOU! Super Hero! Super Star! Super Exhausted! How to Effectively Help Others Without Frying Your Golden Goose

This high energy, fun session is particularly well suited for people in the healthcare and service industries, and for all women's groups)
With all of life's fast-paced, high stress demands it becomes very easy to put ourselves rock-bottom last on our own "to-do" list.

And the result? Compromised health, exhaustion, frustration, strained relationships, depression, guilt, and acute crankiness. In this incredibly funny, fast-paced and potentially life saving session, attendees will learn practical, doable strategies that they can immediately put to use to bring more focus, mental acuity, good health and happiness into their lives. They will recognize what they have been repeatedly doing (with the best of intentions) that adds to their stress levels, and how to proactively change those behaviors.

Playing to Win
It's Not Your Mother's Playground Anymore

The rules in business today have changed. And yes, you can break the rules if you choose, but first you must know what they are. In this workshop participants will learn the different ways that men and women approach situations and how they can adapt to meet challenges and solve problems effectively. They will investigate how, as women, they can position themselves for success – and actually strengthen relationships with others at the same time.
"A smash hit!...side-splitting hilarious...meaningful and insightful" - just a few of the comments from over 1,000 meeting planners world-wide who chose Linda as their conference keynote speaker for their event. Former Professional comedic actress and current popular television personality, Linda brings all the elements that you look for in a funny motivational speaker: high energy, laughter, interaction, customization, surprises at every turn and content you can use to transform your business and your life. Delivered in a package that is entertaining and fun - she's a "meeting planner's dream."

With fall-out-of-your chair hilarity and riveting stories, Linda gives people the mindset and skillset to help them bring the absolute best version of themselves to life every single day - resulting in more positive, can-do attitudes, amazing customer service, higher levels of productivity, greater health and happiness, and a much better bottom line.

Linda has earned a Bachelor of Social Work, a Master of Fine Arts, the Certified Speaking Professional designation (CSP), and in 2016 was inducted into the Speaker Hall of Fame (CPAE.) Her critically acclaimed book, True Power, is the riveting and dramatic story how she was abducted and held hostage by an armed escaped convict for over 5 hours. Her dramatic escape, and the powerful life lessons she learned as a result of her unimaginable experience led Investor's Business Daily to feature her in it's Leaders and Success column.