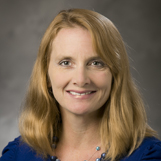 Missy Cummings
Mechanical Engineering & Materials Science Expert
X
Program Descriptions
Drones
A Tipping Point of Technology, which includes a brief discussion of the history of drones and their commercial uses both in the near and long term.

Man vs. Machine or Man + Machine?
A look at where we are in terms of the state of autonomy in our everyday lives, what the future holds, and how to know what jobs could be turned over to automation in the future.
Why Book Missy Cummings?
Missy is one of the most brilliant minds of our generation. Her keynotes are riveting and packed with insightful, futuristic, and innovative applications for her lifetime of research in the fields of Space Systems Engineering, Mechanical Engineering, Human and Autonomy, and Human-Systems Engineering
Missy is the perfect keynote to wow and inspire audiences of any STEM background and beyond
Professor Mary (Missy) Cummings is the director of the Humans and Autonomy Laboratory at Duke University. She received her B.S. in Mathematics from the US Naval Academy in 1988, her M.S. in Space Systems Engineering from the Naval Postgraduate School in 1994, and her Ph.D. in Systems Engineering from the University of Virginia in 2004.

A naval officer and military pilot from 1988-1999, she was one of the U.S. Navy's first female fighter pilots. She is currently a Professor in the Duke University Department of Mechanical Engineering and Materials Science, the Duke Institute of Brain Sciences, and the Duke Electrical and Computer Engineering Department. She is the co-chair for the World Economic Forum's Council on Artificial Intelligence and Robotics, as well as a member of the U.S. Department of Transportation's advisory committee on autonomous transportation.

Her research interests include human supervisory control, human-unmanned vehicle interaction, human-autonomous system collaboration, human-robot interaction, human-systems engineering, and the ethical and social impact of technology.