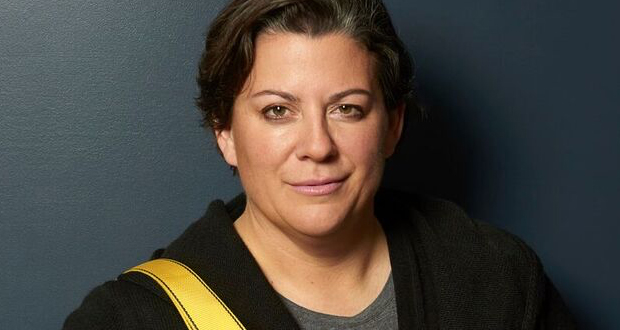 Mandy Rennehan
Blue-Collar CEO™ & Founder Freshco.ca (not the grocery store!)
Traveling From
Ontario, Canada
X
Program Descriptions
Life Uncensored
Mandy candidly shares her journey from a small fishing town to becoming one of North America's most powerful entrepreneurs. Mandy built a multi-million-dollar empire from the ground up by turning her passion into ingenuity and her personal brand into an award-winning business model. Born and raised in Yarmouth, Nova Scotia, the daughter of a lobster fisherman, Mandy left home at the age of 18 with an old hockey bag, an audacious dream, and her cheeky smile, and the rest is history. Expect candid anecdotes and practical, straight-forward advice, from Mandy on:
What defines a real leader?
What being authentic really means?
How to harness your amazing Bare Potential

Redefining the collar, blue ™ - bridging the blue- and white-collar worlds
North America has a massive skilled trade shortage, that affects everyone. We are paying more and waiting longer for services, companies aren't able to scale, and important infrastructure projects, like roads, transit and hospitals are facing major delays. How did we get here? Perception!. Societal ideology has brainwashed people to believe that white-collar careers are better than blue-collar ones, when they should command equal respect because we need both! Our current reality is university graduates who can't find jobs and well-paying skilled trade jobs sitting empty. This has got to stop. Expect a candid, and real-life conversation from Mandy on:


Understanding how the trade shortage affects everyone individually as well as the impacts on corporations and governments
The source of our ideological biases, and how to address them
Steps everyone can take to reverse the skilled trade shortage

Unleashing Your Bare Potential ™
Each individual has their own blueprint which makes them an absolute rarity in the world. Using her own story, Mandy inspires the confidence in people to discover and foster their own blueprints. Through candid, honest, and often funny antidotes, Mandy encourages people to open themselves up to their innate architecture, create their own path, and creatively harness individual strengths to discover their Bare Potential™. She inspires and helps the audience to:


Discover and unleash their true potential
Explore what makes them unique and use it to their advantage in life and business
Acknowledge and overcome their insecurities, which are holding them back from achieving success in all areas of their life

The White, Pink & Blue-Collar Talks
Global trade tensions are high and people are questioning long-standing trade relationships and the future of work. In this refreshing and unique conversation, the audience will hear from two leading women offering white, pink and blue-collar perspectives about issues happening in real time and how they affect your organization and your country.

Topics:
NAFTA Trade Wars - What the Hell is Really Going On, and Why you Should Care
Who Is Our Future Workforce? - Bridging the Systemic Gap between Blue, White and Pink-Collar Workers
The Disrupter in Chief – Why Trump Was Elected and What it Means For Our Future

Offering the white/pink-collar perspective is CEO of the Canadian American Business Council (CABC), Maryscott (Scotty) Greenwood. Scotty is an active news commentator and expert in trade relations including having served as Chief of Staff to United States Ambassador to Canada and leading the CABC, whose members include Amazon, Harley Davidson, GE and Coca Cola among others.

Offering the other point of view is Blue-Collar CEO™ & Founder of Freshco.ca (not the grocery store), Mandy (Bear) Rennehan. Mandy is an active 'tell it like it is' speaker, multi-millionaire entrepreneur, philanthropist, and expert industry ambassador. Mandy is redefining the collar, blue™, by shifting society's perception of the blue-collar industry; to bridge the massive gap between the blue and white-collar worlds.
Why book Mandy (Bear) Rennehan, the Blue-Collar CEO™:
Mandy is 100% self-made and self-taught. Against all odds, she built a multi-million dollar North American empire in a traditionally male- dominated industry. Her story propels action and captures all hearts.


She is (respectfully) uncensored, refreshingly authentic, and unexpectedly comedic. Mandy defies labels, that's why audiences of all ages, genders, ethnicities, and sexual orientations, connect with, and are inspired by, Mandy.


As the Blue-Collar CEO™, and an award-winning entrepreneur, Mandy is a master navigator between the white- and blue-collar worlds. Her ideas and raw determination to redefine the collar, blue, is helping to combat North America's massive skilled trades shortage crisis. Find out how she does it and why you should care.


Known for her tell it like it is candour, and passion to help everyone, Mandy engages and captivates audiences by helping them to cut through their fears, ignore their naysayers, and unleash their amazing power.


If Mandy were to write a book it would be called 'Poor, Gay and Funny – how's that for a resume?!' Her journey from dirt poor to becoming one of the most celebrated entrepreneurs in North America transforms and enlivens all audiences. It's impossible to remain unchanged after coming into contact with this humble and entertaining powerhouse.
Mandy Rennehan (a.k.a. Bear) is called the Blue-Collar CEOTM for her ability to seamlessly navigate between the white- and blue-collar worlds, and to respectfully 'tell it like it is'. Mandy is a sought-after speaker, multiple award-winning entrepreneur, philanthropist, and trade industry ambassador.

She left her hometown of Yarmouth, Nova Scotia, at 18 with a dirty hockey bag and an audacious dream. By 19, she founded Freshco, Canada's #1, full-service, reconstruction and retail maintenance provider operating across Canada and the eastern United States serving clients like Anthropologie, Apple, Banana Republic, Bell Media, Home Depot, Lulu-lemon, Nike, Restoration Hardware, RBC, Sephora, The Gap, Tiffany & Co., plus many more.

Freshco and Mandy have received countless business awards including, Canada's Most Admired CEO, Toronto Region Board of Trade Business Leader of the Year, Top 25 Women of Influence, the RBC Canadian Women Entrepreneur "Momentum" Award, Growth 500 Excellence in Innovation, (WXN's) Top 100 Most Powerful Women – Hall of Fame, CGLCC LGBT Business of the Year and Atlantic Business Magazine's Top 50 CEOs.

Mandy's vision goes well beyond building successful businesses. She is redefining the collar, blueTM to help solve the massive skilled trade shortage in North America. It is a profound economic and social issue that affects everyone. Consumers are paying more and waiting longer for services, companies aren't able to scale, and important infrastructure projects, like roads, transit and hospitals are being delayed. Mandy is challenging the misconception that white-collar jobs are "better" or "more desirable" than blue-collar ones. Society needs both collars, and if we do not change this, the crippling effects of the skilled labour shortage will only get worse.

Mandy defies labels. The description she often gets is "refreshing." Her (respectfully) uncensored honesty is matched by her quick wit, East Coast humour, and big heart. It is impossible to remain unchanged after coming into contact with this authentic, self-taught and self-made powerhouse.