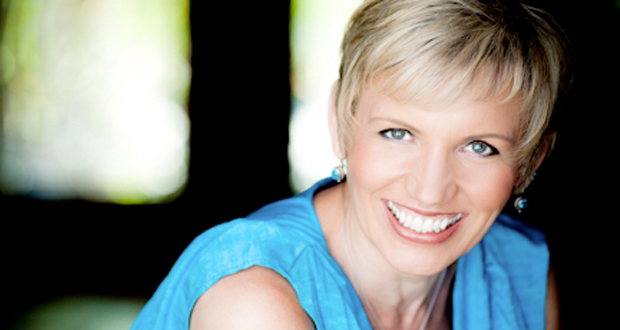 Mari Smith
Social Media Thought Leader, Top Facebook Marketing Expert
Traveling From
California
X
Program Descriptions
7 Step Formula for Profitable Facebook Marketing
How To Design A Powerful Social Media Strategy Using The Right Tools For Your Business
Five Keys To Developing A Raving Fanbase
How To Build A Large, Loyal, Profitable Network Using The Social Web
Proven Ways To Optimize Your Online Network With Offline Events
Facebook News Feed Optimization: How to Dramatically Increase Your Visibility and Engagement
How to Create a Stampede of Local Customers Via Your Facebook Page, Places and Deals
From Fans to Superfans: How To Turbo-Boost Your Facebook Engagement
Facebook Fortunes: How To Strategically Grow Your Business Using the Top Online Social Network

Description:

Facebook has significant implications for business owners, marketers, and entrepreneurs. This highly successful online social networking platform currently boasts over 1.2 billion active members. Over half of all active members log in daily for an average session time of 55 minutes – that's a huge captive audience!

Twitter is also a wildly popular social network with hundreds of millions of members. Yet, even with its 140-character simplicity, Twitter can be infinitely more complex than Facebook to understand how to use effectively. There's a right way and a wrong way and you need to know the difference.

Facebook, Twitter, Instagram, Pinterest, Google+, LinkedIn are extremely powerful marketing mediums you can use to exponentially grow your business.

During this information-rich session, Mari will share proven strategies for generating significant online profits using social media, including [NOTE – these are *sample* benefits, not all would be included in a one-hour talk, for example]:


How to design a powerful social media strategy using the right tools for your business.
The most effective ways to establish yourself as a thought leader in your industry.
Simple strategies to powerfully leverage your visibility and brand.
How to drive a flood of traffic to your website and blog.
Proven ways for getting rapid high search engine ranking.
Proven ways to identify and attract your top paying clients.
How to build a team of lucrative Joint Venture partnerships.
How to use Facebook in just five minutes a day and still yield huge, measurable results.
How to build a targeted, responsive following on Twitter.
The do's and dont's of "tweeting."
Secrets to leveraging, automating and delegating to get maximum results from your social networking.
Why book Mari Smith?

Audience members receive many "aha's" as well as practical strategies and tactics that they can implement right away. Mari is a "no fluff" type of speaker; she consistently delivers incredible value to her audiences and is always committed that everyone leaves with not only much more social media knowledge, but that everyone also feels better about him/herself, more empowered, more confident.
Mari Smith is one of the world's leading social media thought leaders with deep expertise in Facebook marketing.

Often referred to as "the Queen of Facebook," Mari Smith is one of the world's foremost experts on Facebook marketing and social media marketing. She is a Forbes' Top Social Media Power Influencer (currently #4 of 100), author of The New Relationship Marketing and coauthor of Facebook Marketing: An Hour A Day.

Facebook recently selected Mari to hire and partner with as the company's leading Small Business and Facebook Marketing expert, where she facilitates and teaches at the 2015 Boost Your Business series of live training events across the United States.

Fast Company described Mari as, "A veritable engine of personal branding, a relationship marketing whiz and the Pied Piper of the Online World." Forbes named Mari as one of the Top Ten Social Media Power Influencers four years in a row, and Dun & Bradstreet Credibility named Mari one of the top ten Most Influential Small Business People on Twitter.

Mari's background includes over twelve years in the fields of relationships, marketing and Internet technology. As a passionate social media leader since 2007, Mari travels the United States and internationally to provide engaging social media keynotes and in-depth training to entrepreneurs and corporations.

Mari often shares prestigious stages with notable leaders and celebrities; previous co-presenters have included Sir Richard Branson, the Dalai Lama, Eckhart Tolle, Tony Robbins, Paula Abdul, Chip Conley, and Arianna Huffington to name a few.

Through her training services, Mari teaches businesses and brands to become a true social business, with measurable profits from integrating proven social media marketing strategies. After applying Mari's methods, her clients typically achieve significant increases in traffic, subscribers, lead generation and conversion, client growth, affiliates, lucrative strategic alliances and targeted media attention.

Mari Smith and her team have mentored countless social media departments and individual social media professionals in a variety of specializations. Plus, tens of thousands of business owners and marketers from around the world have attended Mari's popular social media webinars over the past several years.

With her popular blog at MariSmith.com, and her large, loyal following on Facebook, Twitter, LinkedIn, and Google Plus, Mari is considered one of the top resources and thought leaders in the world of marketing. She regularly appears in media locally and nationally in publications such as The New York Times, The Wall Street Journal, Inc., Forbes, Fortune, Chicago Tribune, and Success Magazine.

On a personal note, Mari is Scottish-Canadian; she was born in Ontario, Canada, spent her childhood in a small rural Quaker community in BC, Canada… then lived in Scotland for two decades before moving to San Diego, California in 1999.