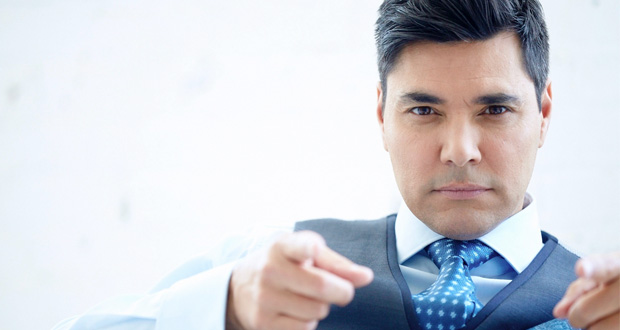 Martin Dube
Incredible Musical Impressionist & Entertainer
Traveling From
Quebec, Canada
X
Program Descriptions
MARTIN DUBÉ & FRIENDS
Having performed in thousands of venues in more than 20 countries across the world, the critically acclaimed Martin Dube impresses all with his impressive 5 octave vocal range that enables him to sing in both male and female voices.

In his latest show, Martin bears his influences from his travels around the world and delivers his best impressions of all times. Just like a singer has a "Greatest Hits" album, this is Martin's version of his "Best Impressions." Known as a real musical chameleon, Dubé takes the audience on a musical journey with rhythms such as Swing, Jive, Rock & Roll, Mambo, Disco, and Blues.

With a repertoire that covers more than 50 voices of internationally renowned singers from different countries spanning the globe from the USA, Canada, and London, to France, Italy, Greece, and throughout Latin America.

This is one show you won't soon forget!

THE BALLROOM CLUB
A night that will sweep you off your feet with a live orchestra...

MARTIN DUBÉ, internationally acclaimed Singer & Impressionist accompanied by Katee Julien, one of the most beautiful voice in Quebec, will make your night memorable with the best repertoire for an event or a ballroom dance.

As they are singing some of the best hits of all times & accompanied by a 8 musicians, Dubé will impersonate more then 20 famous artists and also sing in his own voice during the performance.

From Michael Bubble, Dean Martin, Collin James, Tony Bennett, Stevie Wonder, Julio Iglesias, Marc Anthony, Édith Piaf, Bruno Mars, Frankie Valli, Chubby Checkers, Rod Steward, Barry Manilow to Andrea Bocelli and many more… You will be amazed by his 5 octave range and his unique talent to easily sing in a male or female voice.

TIME MACHINE …THE MUSICAL SHOW!
The Time Machine show is a real machine to travel through time!

With his unique talent and his chameleon-like voice, Martin Dubé impersonates more than 67 famous male and female personalities. From Louis Armstrong, to Céline Dion, to Tina Turner to Ray Charles, Adele, Pavarotti, Édith Piaf, Bon Jovi, Maroon 5, Michael Jackson and many more… Accompanied by 4 professional dancers, Martin will transport you down memory lane with his ultra futuristic glove. With many flamboyant costume changes you will relive different decades & musical styles.

Supported by beautiful projections, the show becomes a real teleportation. Come discover the world through its music and some of the most beautiful voices of all time.
No Ordinary Path… Martin Dubé has built his career on a whim through impulse and daring gambles.

Who would have thought that this Montrealer would sing at the biggest venues on the planet and perform in the most beautiful palaces – from Las Vegas Ceasar's Palace to La Scala in Milan to cruise ships sailing the world.

While performing at a show in the United States, Martin met Saturday Night Live producer Joe Bodolai, who went on to becomes his scriptwriter for the English version of his act.

In 1999 he took part in Larry King's Cardiac Foundation Gala.

When he performed at the Bâle's Festival in Sweden, the director of the Moulin Rouge in Paris hired him for a series of 67 shows – all in English! "He always wanted to talk to me in English!" Martin Dubé remembers. On some nights, where a more local audience was in attendance, he started impersonating Francis Cabrel and Édith Piaf and as a result his show became more and more bilingual.

One of Martin's greatest memories was co-hosting the 75th annual Oscar pre-gala with Golden Globe winner and Oscar nominated actress Kate Hudson.