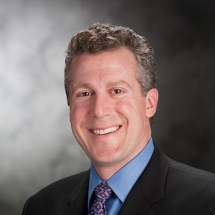 Martin Latz
Nationally Acclaimed Negotiation Expert
X
Program Descriptions
Advanced Negotiation Strategies
Going beyond the basics, this seminar will take participants' skills to a higher level.

Attendees will learn:
Ways to block tough questions;
Methods to maximize leverage;
10 countermeasures for "objective" standards;
Secrets to the successful close; and
Techniques for successful bluffing.

One of the major exercises in this seminar focuses on a partnership buyout that includes the following issues:


Valuation of the property in which the business is located;
Accusations of self-dealing and breach of fiduciary duties; and
Accusation of mismanagement.

Gain the Edge!® Negotiation Strategies for Lawyers
The strategies and techniques of effective negotiation largely do not change from industry to industry. My first Golden Rule – Information is power, so get it – applies in all negotiation situations, whether you are a lawyer or an advertising executive. You always want to get more information.

The factual context in which parties apply these strategies, however, does change. Lawyers and executives negotiate different issues in a wide variety of negotiation contexts.

This seminar focuses on typical legal negotiation situations such as:


Discovery disputes;
Closing M&A deals; and
Settlement negotiations

The major exercise in this seminar involves a contractual dispute between two manufacturing companies. Program participants will be asked to represent either plaintiff or defendant in negotiating this matter.

Negotiation Best Practices In A Tough Economy
DOES YOUR ORGANIZATION HAVE NEGOTIATION BEST PRACTICES?

DO YOU HAVE A SET OF PROVEN RESEARCH-BASED STRATEGIES THAT YOUR LAWYERS AND PURCHASING AND SALES PROFESSIONALS USE?

Most organizations don't. And that's where this seminar – especially in this economic environment – can help you immediately and positively improve your bottom line.

Here's the deal – experts today generally know what negotiation strategies work! The research over the last 30 or so years has confirmed them. The challenge is to:


Define proven research-based strategies – negotiation best practices – that apply to your organization;
Implement them so your front-line negotiators use them and don't revert to disproven instinctive negotiating; and
Manage these best practices organization-wide so you achieve your goals.

Negotiation Ethics: Winning Without Selling Your Soul
In real estate, it's location, location, location. In negotiation, it's reputation, reputation, reputation. A trustworthy reputation – once lost – can be difficult, if not impossible, to regain.

In this seminar, Martin E. Latz plays Devil's Advocate in presenting a series of ethically challenging negotiation scenarios to a blue ribbon panel of Maine lawyers, judges, business professionals and politicians.

Watch the sparks fly as they:


Discuss effective – and ethical – negotiation strategies
Evaluate where to draw the line between lying and puffery
Share their secrets of successful negotiation

Negotiation Strategies for Transactional Lawyers
TRANSACTIONAL LAWYERS NEGOTIATE EVERY DAY. In fact, the ability to negotiate effectively may be the most critical skill a corporate, transactional or business lawyer possesses. Yet most negotiate instinctively or intuitively. This seminar will help attendees approach negotiations with a strategic mindset based on the experts' proven research.

And make no mistake – no matter how much the attendee has negotiated, they can still learn. Adding that one new tactic may be the difference between winning and walking away empty-handed.

Whether the attendee is in a contract negotiation or helping sell a closely-held company, this seminar will provide the knowledge, skills and power to deal with negotiation issues transactional lawyers encounter every day.

Marty Latz is one of the nation's leading experts and instructors on negotiating techniques. A Harvard Law honors graduate, Marty will help make every attendee a better transactional and business lawyer.

10 Keys to Effective Transactional Negotiations

1. Latz's 5 Golden Rules of Transactional Negotiations
2. How to gain leverage in buyouts when seemingly powerless
3. Strategies to get past "No" – when the deal appears lost
4. When to make the first offer – and when to wait
5. The secrets to success in highly emotional negotiations
6. Techniques to control the negotiation agenda
7. The power of deadlines and timing issues around closings
8. Where to be highly competitive vs. problem solving
9. Strategies to generate creative solutions
10. Powerful information gathering methods
Marty Latz, the founder of Latz Negotiation Institute, is a nationally acclaimed expert on negotiation strategy and tactics. Thousands of business professionals and lawyers nationwide have given his training programs and seminars the highest praise. His credentials include:


Negotiated for The White House nationally and internationally on The White House Advance Teams, 1993–1995
Author, Gain the Edge! Negotiating to Get What You Want St. Martin's Press, 2004
Appeared as a negotiation expert on CBS' The Early Show and such national business shows as Your Money and First Business
Adjunct Professor of Law for Negotiation, Arizona State University College of Law
Negotiation consultant and trainer for major corporations and law firms nationwide
Negotiation columnist, The Business Journal of Phoenix
Studied under Roger Fisher, co-author of Getting to Yes: Negotiating Agreement Without Giving In
Harvard Law School graduate, cum laude
Books

Gain the Edge!