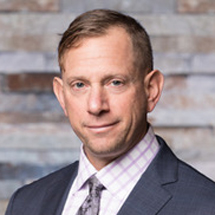 Matt Newman
Best Selling Author, Inspirational Speaker, Cancer Survivor and SVP Financial Wholesaler
Traveling From
Pennsylvania
X
Program Descriptions
Starting At The Finish Line
Known for having grade 3 brain cancer and beating it, Matt Newman is an inspirational keynote speaker for conferences, events and audiences looking for both motivation and action. His talk, Starting At The Finish Line, tells his firsthand experience learning of his cancer diagnosis and the incredibly powerful asset of having one's financial plans in order.

Key audience takeaways:
Stories of survival and perseverance that are as inspirational as they are motivating to get one to act.
A straightforward look at financial planning and why it's so critical to one's legacy and family.
A never-talked-about-approach to removing the emotion from life & death planning.
A bolt of energy that leaves them looking forward to starting (or finishing) their own legal & financial plans.
A sense of gratitude for taking action over one's future.
Matthew S. Newman, a financial services wholesaler, husband and father to three small children, was diagnosed with grade three astrocytoma (brain cancer) at 39 years old. Matt's father-in-law Larry was diagnosed with pancreatic cancer three years earlier. The two men found support in each other and their combined family as they worked to find normalcy in an abnormal situation. Matthew's memoir Starting at the Finish Line chronicles the journey that he and his entire family took together which got him to a place of clarity, understanding and appreciation. The book's underlying message of why it's important to get your financial planning in order is both inspirational and actionable.

His passion for fitness, living in the moment, and understanding the fragility of life has continually led him to being a top wholesaler countless times in his career, while also fighting cancer, becoming a top selling author, ambassador for Head For the Cure (Charity), and a keynote speaker traveling the country to share his story, perspective, and the necessity for planning.