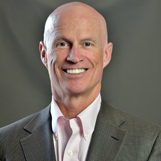 Matt Oechsli
The Rainmaker
Traveling From
North Carolina
X
Program Descriptions
The Art of Selling to the Affluent
Based on ongoing affluent research, this program teaches how the affluent make major purchase decisions, how they select service professionals and what factors into their loyalty. Find out why affluent dissatisfaction, cynicism and distrust towards salespeople create tremendous opportunities for those who are willing to master the right sales skills. The Art of Selling to the Affluent provides sales professionals, veterans and rookies alike, an actionable marketing plan for attracting new affluent clients. The message is clear; to be successful in marketing and selling to the affluent, your sales skills must be so well refined that they are virtually seamless.
Social Media for Selling to the Affluent
By combining The Oechsli Institute's research on the affluent with the power of social networks, we've created a powerful process for acquiring new affluent clients. This is one of the only programs you'll find that will show you how to leverage social networks like LinkedIn to actually bring in new business! We will teach you how to create real-life LinkedIn introductions, how to profile clients and prospects, how to use advanced searches to locate ideal prospects, and much more. Join us and forever change the way you market your business online.
Best Practices of Elite Advisors
Based on our research, less than 7% of financial advisors are considered "Elite." They market their businesses effectively, service clients at the highest levels, and run their business like a business. Best Practices of Elite Advisors will teach you how to socially prospect without coming across salesy, how to wow clients through personalized service, how to penetrate your clients' spheres of influence, and much more. We train the best advisors in the business – join us and replicate their success.
Matt Oechsli (ox-ley) is a leading authority on attracting, servicing, and retaining affluent clients. He delivers over 200 presentations a year to groups from Sydney to Singapore to Wall Street - bringing his dynamic and practical message to financial professionals, support personnel, and sales management.
Matt has a tremendous media presence as he's the longest tenured columnist for Registered Rep Magazine (20+ years) and is consistently quoted in the New York Times, Wall Street Journal, and other prominent media outlets.
With an MBA in Marketing from Anna Maria College in Paxton, MA, a BS from the University of Arizona, certification in clinical hypnotherapy, and worked as a counselor of emotionally disturbed youth in New York City, Matt's background is unique, to say the least.
Matt has written thirteen books including:
Best Practices of Elite Advisors
How to Build a 21st Century Financial Practice
The Affluent Handbook
Art of Selling to the Affluent Book
Art of Selling to the Affluent Book Second Edition
Becoming a Rainmaker
Mastering High Net Worth Sellling
Elite Financial Teams: The 17% Solution
FastTrack Coaching
The Intangibles Process
101 Tips for Coaching Financial Advisors
101 Tips for Becoming a Rainmaker
101 Tips for Becoming a Preferred Wholesaler
Since 1978, Matt Oechsli has served as President of The Oechsli Institute. Where he oversees a group of marketing experts,research specialists, and over 25 performance coaches. The Oechsli Institute is a leader in providing growth-focused training programs for the financial services industry.