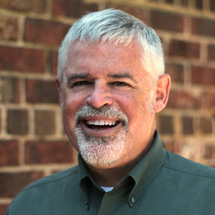 Matt Thornhill
Futurist, keynote speaker, generational expert, author, & Managing Partner of SIR's Institute for Tomorrow
X
Program Descriptions
"Winning Tomorrow: How to Leverage the Future We Already Know"
This popular keynote series focuses on the winning traits that companies, organizations, or communities need to have in order to be more successful tomorrow.

"Autotopia: How a Driverless Future Changes Everything:
Driverless vehicles will change everything from A to Z -- where and how we live, work, and shop. This new keynote is customized to your industry, organization, or region and will open your eyes and jump start your thinking about planning for a driverless future.

"Winning Workplaces of Tomorrow: Engaging Workers of All Ages"
This informative session can be done as a keynote, breakout, or longer workshop for organizations trying to determine what to do to recruit, manage, engage, and retain workers of all ages.
Matt Thornhill is a futurist, keynote speaker, generational expert, author, and managing partner of SIR's Institute for Tomorrow, a think tank dedicated to helping organizations and communities learn what's coming and what to do about it today. As part of one of the older market research firms in America, Matt and the Institute for Tomorrow's team can bring meaningful insights to any audience, helping organizations and communities plan for tomorrow. Both Matt and his business partner John Martin have given hundreds of presentations about "the future we already know" – those key trends in demographics, society and culture that will impact every organization and community.

Matt is often in the media, having appeared on NBC Nightly News, CBS Evening News, MSNBC, NPR, CNBC, and in stories in The New York Times, The Wall Street Journal, USA TODAY, Time magazine and countless others. He is also the co-author of the acclaimed book Boomer Consumer: Ten New Rules for Marketing to America's Largest, Wealthiest and Most Important Demographic Group, on sale at Amazon.com.
Books

Boomer Consumer