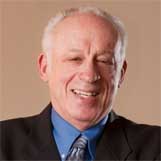 Mel Kleiman
International Authority on Recruiting, Selecting, and Retaining Frontline & Hourly Employees
X
Program Descriptions
Hire Tough, Manage Easy
Now, more than ever, nothing is more critical to the success of any business than attracting, hiring, and keeping the right people. Most hiring managers, however, have little, if any, training in the skills and systems needed to do it right.

Beyond Behavioral Interviewing: The Next Evolution
In this powerful presentation, Mel explains why the only reliable predictor of future performance is the person's actual past performance and achievements.

The 5 Firsts: An Easy Way to Retain Top Talent and Reduce Costly Employee Turnover
In this session, participants learn the five specific steps winning organizations use during the new hire's first month on the job to dramatically reduce employee turnover and create a highly engaged and motivated workforce.

How to Build a Frontline The Beefs Up the Bottom Line
In this fast-paced, engaging session, your hiring managers and owners will learn lots of take home information and ideas that will make their jobs easier and take the guess work out of hiring and retaining great people.

Creating A Magnetic Culture
How to find and keep quality employees at every level is the challenge. Building a Magnetic Culture is the answer. Shape a positive working environment today and you'll keep the good employees you have and be able to attract and hire even more just like them.
Why Book Mel Kleiman?
Mel is the author of Hire Tough, Manage Easy, the best seller whose title says it all.
He is a professional speaker who gives businesses key insights into the value of hiring smart, particularly forearms with hourly waged low level employees.
Mel is regarded as thoughtful yet humorous, and his talks are widely acclaimed
Certified Speaking Professional Mel Kleiman is an internationally recognized authority on how to recruit, select, engage, and retain frontline hourly employees and the people who manage them. His expertise is based on his practical experience as the former owner of three different businesses as well as more than 30 years of research and consulting field work. Kleiman is best known for high energy, interactive presentations that deliver pragmatic, memorable, take home ideas and advice that can be used by anyone to improve every aspect of employee hiring and retention.

As featured on CNN Headline News, Kleiman also has seven books to his credit including the bestselling Hire Tough, Manage Easy and is a regular contributor to Convenience Store Decisions, MultiUnit Franchise, Restaurant Hospitality, Coke Solutions and National Shoe Retailer magazines.

Kleiman is the founder and president of Humetrics, a leading provider of best practice information, training, and resources for those responsible for recruiting, hiring, and retaining employees. He has been a member of the National Speakers Association since 1992 and was awarded the coveted Certified Speaking Professional designation in 1999. He also serves as a board member for the National Restaurant Association Educational Foundation and for the Workforce Institute as well as being a longstanding member of the Society for Human Resource Management.
Books