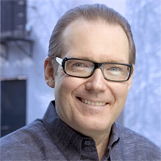 Michael Rogers
Futurist-in-Residence for The New York Times
X
Program Descriptions
[Your Industry Here] In 2020
Michael combines his technology and business background with his predictive skills to paint a picture of your industry in 2020. He's done this for groups ranging from banking and energy to media, advertising, retail and even luxury goods and beauty salons. He interviews your executives or members to get a sense of their challenges today and then extrapolates out through his own predictions for the rest of this decade.

Management Meets the Future
Managers are facing multiple new challenges: virtual work forces, flattened corporate structures, a new generation of ambitious and cyber-savvy workers, a heightened atmosphere of public scrutiny, not to mention the perennial pressure to do more with less. How are smart managers coping and what's next to come?

The Virtualization of America
Over the next decade, more and more of our work, what we care about and how we interact with others is going to move into the virtual world, mediated by computers and the Internet. In addition, we're seeing the rise of a new generation of "digital natives" who are remarkably comfortable with virtual relationships. What will this mean for how our businesses and organizations must grow and evolve in the years to come?

The Digital Lifestyle
Computers, the Internet and the digitization of all media are changing many aspects of the American lifestyle—from how we work, where we shop, how we entertain ourselves and even how we meet our mates. It is also beginning to reshape the way our homes are built, furnished and lived-in. What does the digital lifestyle mean for what companies must do to reach their customers and how products must change to meet new needs? It's necessary to tie together strands from pop culture, consumer electronics and even home décor to understand fully the scope of the transformation.

Energy in 2020
Michael has worked with many of the major energy companies and public utilities to talk about options and realities for the rest of this decade. How will renewable, fossil and nuclear energy combine to meet the needs of the Twenties—as hundreds of millions of people worldwide move into the middle class with the vast energy demands of cars, air conditioning and, yes, shopping malls? How can the US meet this challenge without significantly compromising our own standard of living? And finally, what effect will climate change—and the rise of extreme weather—have on our energy portfolio?
Michael Rogers is the popular MSNBC columnist and Futurist-in-Residence for The New York Times Company.

One of the nation's leading experts on the impact of technology on business and society, he is Futurist-in-Residence for The New York Times Company, as well an interactive media pioneer, novelist and journalist. He also writes the popular Practical Futurist column for MSNBC.

Previously he was vice president of The Washington Post Company's new media division, helping guide both the newspaper and its sister publication Newsweek in the new century, as well as editor and general manager of Newsweek.com. Rogers is also a best-selling novelist whose fiction explores the human impact of technology.

At Newsweek he created the magazine's Technology section, covering topics ranging from Chernobyl and genetic engineering to computers and the Internet, earning numerous journalism awards for his work. He then produced the world's first CD-ROM newsmagazine, described by the press as a prototype for the future of interactive television, as well as interactive areas on Prodigy, America Online and the Internet. In 1999 he received a patent for the bimodal spine, a multimedia storytelling technique.

A captivating and entertaining speaker and frequent guest on radio and television, Rogers provides a clear, common-sense vision of technologic change for both businesses and individuals. He prefers to customize presentations to each client's needs, and his topics can range from managing change to the implications of the Internet and the human issues of living and working with technology. He combines a deep knowledge of technology with practical business experience, and has addressed audiences worldwide ranging from venture capitalists and corporate executives to educators, students and the general public.