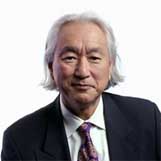 Dr. Michio Kaku
Famed Futurist, Physicist, Bestselling Author & Radio & TV Personality
X
Program Descriptions
Physics of the Future
In this talk based around his newest book, Physics of the Future: How Science Will Shape Human Destiny and Our Daily Lives by the Year 2100, speaker Michio Kaku offers a stunning and provocative vision of the future. Based on interviews with over 300 of the world's top scientists, Kaku presents the revolutionary developments in medicine, computers, energy, quantum physics, and space travel that will change our lives and alter the course of civilization itself.

Who Knew Science & Physics Could Be So Fascinating?

Parallel Worlds

Reading the Mind of Gods: String Theories, Higher Dimensions & Einstein's Quest of a Theory for Everything
Why Book Michio Kaku?
One of the world's most widely recognized figures in the field of science, Dr. Michio Kaku looks to the future to predict trends affecting business, commerce, finance and technology.
Most well known in the world of theoretical physicists, Michio Kaku is the City College of New York's Henry Semat Professor of Theoretical Physics. He is considered as a futurist, a great communicator, and a modern popularizer of science. He is the author of several physics-related books such as Physics of the Impossible published in 2008, and Physics of the Future published in 2011. Michio Kaku has appeared in several television programs, radio programs, films, and makes his work available through his online blogs.

Education and Early Years
Michio Kaku was born in January 24, 1947 to Japanese parents who have Tibetan ancestry. His grandfather immigrated to the United States to help with the 1906 cleanup operation for the San Francisco Earthquake. He was born in San Jose, California. Around the time of the Vietnam War, he was able to complete the basic training given by the U.S. Army at Fort Benning and he even had his Infantry training in Washington. Before he was even deployed as an infantryman however, the war had already ended.

He has shown a great interest in science ever since he was young. When he studied in Palo Alto's Cubberley High School, he assembled his own particle accelerator inside the garage of his parents. According to him, his goal was to generate gamma ray beams that would be strong enough to be able to produce antimatter. In Albuquerque, New Mexico, he attended the National Science Fair and it was there where he had the attention of Edward Teller, a physicist who took him as his protégé. He then earned the Hertz Engineering Scholarship.

Michio Kaku was first in his physics class and in 1968, he graduated summa cum laude at Harvard University. In Berkeley, at the University of California, he received his Ph.D. in 1972 after attending the Berkeley Radiation Laboratory. In that same year, he had a lectureship at none other than Princeton University.

Academic Career and Publications
This modern day man of science is knowledgeable in several fields such as hadronic physics, supersymmetry, supergravity, superstring theory, and quantum physics among others. His knowledge on these topics has been subject of more than 70 publications in different journals covering physics-related subjects such as Physics Review.

Michio Kaku is known as a popularizer of science, and he has authored several popular science textbooks. High first book was released in 1994 – Hyperspace, followed by "Beyond Einstein" which he wrote with Jennifer Thompson a year later. In 1998, he published "Visions: How Science Will Revolutionize the 21st Century." It took a while before he published "Einstein's Cosmos" and "Parallel Worlds" in 2004. His most recent works are "Physics of the Impossible" published in 2008 and "Physics of the Future" published in 2011.

All of these publications spark a great interest in the minds of individuals, both scholars and curious minds alike who are interested in the realm of theoretical physics and other related disciplines given the futurist vision that Michio Kaku believes in.

Michio Kaku's publications reflect his involvement in the ongoing search of understanding and unifying the forces of nature into just one theory. He continues his works based on Einstein's earlier findings, and Michio Kaku is known as one of the founders of string field theory. His book Hyperspace was a great best seller and was voted as one of the top science books by both The Washington Post and The New York Times in the same year.

The Popularizer of Science
This is a commonly heard phrase whenever Michio Kaku's name is mentioned, and not without good reason. Apart from comprehensive publications of both books and journal articles, he has a known presence in many different forms of media.

He has made appearances on several television channels—notable ones such as BBC, Discovery, ABC, CNN, and the Science Channel just to name a few. Apart from his publications in Physics Review, his works and articles are also available to the public through science publications such as Wired, New Scientist, and Discover.

Some of his more recent media exposure includes BBC's series on Time where he went through an extraordinary exploration in search of time, Vision of the Future of BBC Four series where he explored today's science as well as that of the future and beyond, and The Universe of the History Channel.

On a weekly basis, Michio Kaku can be heard on radio programs which are broadcasted all over the country. He hosts Science Fantastic and Explorations in Science. Apart from these weekly radio programs, his talks about physics and his studies can be seen in several websites dedicated to his work, and even on YouTube channels. He has also been part of documentaries such as Obsessed and Scientific which discusses the possibility of time travel, UFOs: Seeing is Believing of ABC, and he was one of the scientists who were featured in "Me and Isaac Newton." For BBC, he has hosted the three-hour documentary called Visions of the Future. There was even a period in his career back in 2009 when he hosted a weekly TV series for 12 episodes at the Science Channel called Sci Fi Science: Physics of the Impossible. One of his more interesting thoughts has been featured on Discovery Channel's Alien Planet where he discussed the possible future of interstellar exploration.
It is because of his presence through different media and his skill when it comes to communicating the otherwise complex theories into information which is easier to understand that has earned him the name popularizer of science. In his videos, he is able to convey the messages and central thoughts of theories without making it hard for his audience to understand, but enough to get them hooked on the science behind different matters.

Despite his amazing academic endeavors and several appearances, he is a father to two daughters and is married to Shizue Kaku. His favorite songs include the Star Wars Theme as well as Star Trek's The Next Generation Theme, both in line with his interest in physics and interstellar matters of science.