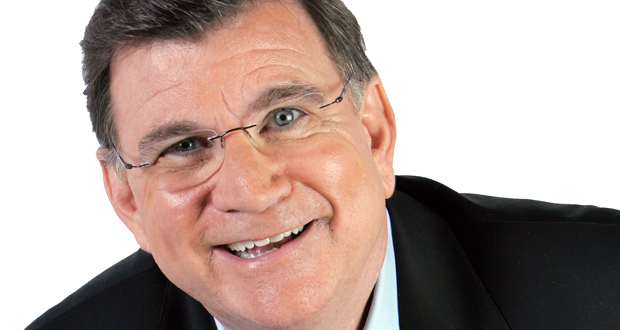 Mike Hourigan
The Workplace Commentator
Traveling From
North Carolina
X
Program Descriptions
Millennials, Management & Me: How to Develop a Millennial Management Mindset
Millennials are on the cusp of becoming first-time managers or advancing into middle management. In this capacity, they will be managing, working for and with three other generations in the course of their careers.

Each generation brings their own set of values and a unique work ethic to the workplace. It is the confluence of these different ideas, values, and knowledge that will form the foundation for an exhilarating, sometimes exasperating, but nevertheless engaging work experience. The ability to translate expectations and values into a common language is what will make organizations thrive and outshine their competitors.

Join Mike as he shares his ideas in this extremely exhilarating, hilariously exasperating and guaranteed engaging look at Millennials, Management and Me.

Mike will teach you:
How to move forward as an organization, association, or government entity
How to make Millennials part of the management team
How to give Gen Y's what they need for direction
How to teach them the vital communication skills they are lacking
How to train Millennials how to be better managers
How to transform employees into world class leaders

Let's Not Split the Difference: How to Get What You Want Through Negotiation
Many view negotiation as a mysterious process; others see it as manipulation or dirty tricks. Good negotiation is a healthy process where everyone leaves the table feeling good about the outcome, themselves, and most importantly – each other.

From buying a car to making a multi-million dollar corporate purchasing decision, the skills are the same and everything counts! Every negotiation can be the beginning of the next negotiation and every negotiation has a beginning, middle and end. The trick to successful negotiation is making sure it is following your GPS system and getting you to your desired destination.

Mike Hourigan will show you how to remain confident by staying in control of any negotiation situation. Don't enter into another high stakes negotiation – including buying a car or house – without learning these powerful skills.

Riding the Waves without Getting Wet: How to Manage Change in Today's Workplace
Bad economy. Poor morale. Sweeping changes. How can you keep your head above water while the stormy seas of absurdity churn around you? This Change Management Program shares strategies for managing change in organizations swirling in the turbulent waters of change. One thing is certain, people are looking to their leaders for direction and leaders are trying to find it before it changes again. Mike Hourigan will show you what to do about change management and how to do it. Whether you are at the crest or in the trough, he will show you how to become change resilient and stay dry. This lively Change Management Program makes leading change almost as fun as a day at the beach. You will learn how to avoid going under the waves of change and spend more time riding the productive and even fun waves. When you leave the program, you will be able to recognize, predict, and plan for change. You will also be able to teach your managers how to motivate through change rather than dread it.

Here are some of the things you will take away from this Change Management Program:
How to get through change faster
Understand what your employees fear about change
How to keep your best people during change
How to become change resilient
How to avoid sending the wrong message when under pressure

Sales and Marketing to the Four Generations: Predictive Buying Habits
For generations, sales and marketing departments have been trying to find the selling sweet spot for their goods and services. Billions are spent each year on market research, forecasting models, and new sales systems. Sales managers spend endless hours looking at sales reports and statistics from the field.

The search for the holy grail of customers, markets, and niches never ends. But the answer has always been the same. Customers buy what they want or need by purchasing what makes sense to them. So, the simple answer to increase sales is to simply find out what makes sense to them and providing it.

If you look at the four generations in the marketplace and understand what drives their sales purchases, it sheds a lot of light on why one web page or sales brochure will probably turn more potential clients 'off' than 'on'.

In this illuminating keynote, Mike teaches audience members:
Why multi-generational buying patterns are so predictable
How to identify the four generations: Traditionalists, Boomers, Xers, Millennials
Each generation's buying power and preferences
Why they buy the way they buy
Purchasing trust levels
Who they believe and why
How to communicate with each generation
Developing a sales and marketing strategy for each generational sweet spot

Active Listening for Optimum Results: A Listening Skills Training Program
75% of your day is spent communicating, 9% is spent writing, 16% reading, 30% speaking, and a whopping 45% listening! Active listening is the communication skill that will deliver the biggest payoff, yet it's the skill most often neglected. Listening is the skill everyone expects you to have mastered but was never taught.

Unfortunately, just like breathing, most of us think listening comes naturally. When you attend your first golf or yoga lesson, you may find you have been doing it wrong or not as effectively as you could. Listening is no different.

This listening skills program will show you how to accomplish more by speaking less.

Here are some of the things you will take away from this listening skills training program:
How to get people to choose to listen to you
Understand the three types of listening styles
How to stop sabotaging conversations
How to ask the right kind of questions to show you are listening
How to listen with your eyes as well as your ears
How to use listening to appear smarter

Successful Teamwork in Today's Diverse Workplace: How to Manage a Multi-Generational Workforce
Teamwork is one of the most abused words in the workplace today; more often than not, teamwork is viewed as another vehicle to get the job done. What organizations want is happy, creative and engaged associates; what managers want are the results teamwork is touted to produce. Enter the millennials, who have been placed on teams since childhood. They are aware of the obstacles teamwork creates, the extra work it takes to work in tandem with others, the hurt feelings produced by a dysfunctional team dynamic and most importantly, how some team members get away with doing nothing. They also know the kind of dynamic results true teamwork can produce.

Maximizing the unique talents of everyone on the team is what produces winning results. This program demonstrates how to get exceptional results out of multi-generational team members quickly, and produce the next creative win in the process.

You will learn:
How to make a multi-generational team gel faster
How to get each team member productive immediately
How to dispel generational myths and communicate more effectively

SAFETY KEYNOTE: Hard Hats, Safety Glasses and Respirators Can't Protect Workers from Stress: How to Make Your Workplace Safer By Reducing It

It's a well-known fact that people are safer on the job than they are at home. This is true for everything except stress and the dangerous consequences it causes to people, property and productivity. This program shows how to create a safer workplace by helping employees become more productive and stress resistant. This program teaches:


How Stress Affects Safety in Your Organization
The High Cost Companies Pay for Not Properly Managing Worker Stress
How to Safely Managing Stress for Peak Performance
Quick Stress Reduction Techniques for When Levels Become Unsafe
Teaching Associates How to Personally Manage Stressors
Counteracting the Destructive Effects of Organizational Stress

SAFETY KEYNOTE: Hiring for Safety
You may never know all of the accidents you prevent, but you will always remember all of your safety hiring mistakes. In this illuminating keynote, Mike Hourigan cautions safety managers on what to look for in potential candidates to avoid hiring an on-the-job hazard.

You will learn:
Five steps to hiring responsible employees
Bad attitude = bad hire = bad risk
Safety and the Law
Defining the job and safety expectations
Hiring low-risk employees
Screening Applicants for a Safety Attitude
Interviewing techniques to guarantee successful results
Safely Using Pre-Employment Assessments
Keeping your Best and Safest Employees Around
Mike Hourigan is a refreshingly unique keynote speaker, change management expert and author who helps empower top companies and associations to navigate constant change with real-world wisdom. A veteran leadership consultant and productivity expert, Mike is consistently sought after and hired by the top companies in the U.S., including McDonald's, Harley-Davidson, Disney, GE, Marriott, Aetna, ExxonMobil and Kaiser Permanente.

Decades of corporate experience have allowed Mike to develop a completely fresh approach to safety, team building, sales management and customer service training. With a style that engages listeners in a way that's meaningful to them and their company culture, Mike rarely gives his audiences a moment between laughs.

A former member of the management teams of Cargill Inc. and Olympus Corporation, Mike has offered over 1,300 audiences the benefit of his real-world corporate experience. A seasoned author, his books include "Riding the Waves without Getting Wet: A Journey to Leadership," and "Motivational Selling."

As one of the top keynote speakers in the United States, Mike has developed a comprehensive roster of speeches that address the key issues that affect companies most. From the growing need for Millennial soft skills training and interpersonal communications, to the subtle nuances of conducting business in a global economy, Mike Hourigan continues to the lead the industry in dynamic presentations that direct executives and entire companies toward real, lasting change. Audiences say his honest humor and exuberance for life find a way of impacting everyone and leaving them with a willingness to confront the important issues - and laugh at the less important ones.