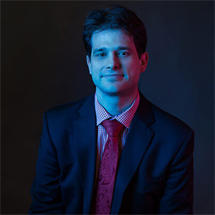 X
Program Descriptions
Making the Most of Morning and General Sessions
Morning session? Frequently these sessions follow nights of hospitality suites, parties, and networking. How will you insure attendees are alert, engaged, and in the active and fully-present state that is going to give you -- and them -- the maximum ROI for your event investment?

Providing an interactive, high energy, brief show (10, 15, or 20 minutes is a great running time because it allows for interaction and audience participation while being short enough to serve as a breath of fresh air) will provide humor and focus when it is most needed and set a tone for a productive, immersive experience for your attendees all day long.

Increase Sponsor Revenue with Corporate Entertainment
Your sponsors are looking for new, effective ways to get their message in front of your audience; simply putting a logo on a banner may not always cut it these days.

By offering an entertainment sponsorship your entertainment is now not only paying for itself, but putting more cash into your association's coffers (often entertainment sponsorship packages are priced at approximately double the performance fee).

Just as importantly, you're offering your sponsor a unique platform. Corporate entertainers can seamlessly integrate your sponsor's message into a show -- meaning that while attendees are having an incredible time, your sponsor is able to be the star.

Say NO to Boring Awards
Awards programs can feel like graduation ceremonies: you're excited when you, or a friend, goes across the stage; but the rest of the night can be -- well -- boring. Not your awards!

By strategically interweaving interactive entertainment throughout the night, you can launch the program with energy and maintain a fun, upbeat pace throughout the evening while keeping the focus on your honorees. You can also hire a corporate event MC to insure a seamless production.
Nathan Coe Marsh's blend of genuine warmth, hilarious audience interaction, creativity, youthful energy, topical comedy, and stunning impossibilities has captivated millions on TV and in live performances in over a dozen countries.

He has been featured on NBC, CBS, FOX, and The CW, where Nathan was named "one of the stars" of Penn & Teller's hit series "Fool Us" by WESH-TV. Described by MAGIC Magazine as a "breath of fresh air," Event Solutions Magazine chose him as one of five finalists for "Entertainment of the Year." As part of Armed Forces Entertainment's "Operation Magic All-Stars" he has entertained service members stationed overseas; he has served as a headline entertainer for Holland America, Norwegian, and Silversea cruise lines; and he has performed at the world famous Magic Castle in Hollywood.