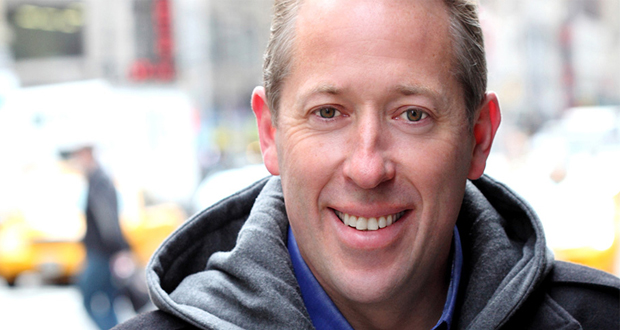 Nicholas Wyman
Youth Unemployment Expert & CEO of The Institute for Workplace Skills & Innovation
X
Program Descriptions
How to Gain the Winning Edge in the New World of Work
The world of work is changing fast. Wyman takes you on a journey to find out how to get savvy in the new world of work. After all, almost half of existing jobs across industries will disappear in the next decade thanks to automation and technology, says a recent Oxford University study. Think about that: almost every other person you pass on the street today will be affected. We're talking about a 'tsunami of technological change' and it's already happening in the US and beyond. Find out what skills people will they need? And how can they leverage them in the new world job marketplace.

"Skilling Up, "Where to Find Your Next Great Hire
Are you a hiring manager having a hard time finding people with the right skills to do the jobs you need filled? Or are you an executive or business owner having trouble recruiting people with the skills needed to innovate, grow your business, and compete in a tough economy? If so, there may be one obvious place you haven't thought to look yet: inside your own organization. Today's smart companies are finding the valuable human capital they need to accomplish business objectives and get a leg up on their competitors – while saving money on recruiting costs and turn-over - by growing it from within. In this talk, skills expert Mr. Wyman shares all he has learned helping companies like IBM, Siemens, Volkswagen and MGM Grand develop their state-of-the-art skills training programs to show managers and HR professionals how to find productive, motivated, talented people for any position without having to look any further than their existing roster by investing in training and developing the talent they already have.

People without jobs and jobs without people—bridging the skills gap
Today, 14 million Americans are unemployed, while 3.5 million positions remain unfilled. Why? Because businesses can't find people with the right skills to do the jobs they need. Meanwhile, costs are rising exponentially, yet 53% of recent college graduates are unemployed or underemployed. Geared toward industry leaders, policy-makers, educators, or anyone interested in our collective economic future, this lecture looks at the issues behind this often quoted "skills gap" or as Mr. Wyman refers to it, the problem of "people without jobs and jobs without people." Drawing on his work with the organizations, governments, and educational institutions who are pioneering the most cutting-edge solutions to the skills-gap problem, Wyman offers a roadmap for how organizations, communities, and educators can come together to develop the human capital needed to keep our businesses innovative and profitable, our economy healthy and humming, and our nation sustainably competitive in today's global economy.

Why Skills-Based Training Is The Perfect Fit for Gen Y
Skills training is a natural match for the entrepreneurial mindset of this generation—Getting a cluster of skills that can evolve, ensuring young people don't obtain just one degree and become 'locked in' is a critical ingredient to a successful and rewarding career. Studies support that Gen Y says outright, they don't want to have the same job for a lifetime. They want the opportunity to change and grow; they want to cultivate an "entrepreneurial attitude" towards their work life. Mr. Wyman's presentation will explore how to connect motivated students to the jobs of the 21st Century. Mr. Wyman will give an insight into his conversations with employers. How they think and how they hire.

I'm Not Sure the Traditional 4-Year College is For Me: What are My Other Options?
In this talk, aimed at high school students and graduates, community college students, and any young person unsure whether they would flourish in a traditional college environment, career mentor and apprenticeship expert Mr. Wyman shatters the outdated notion that a traditional 4-year education is the best or only path to a well paid, and rewarding career. He then goes on to outline the myriad other educational options – like professional certifications, associate's degrees, or apprenticeships - that provide job-seekers with practical, technical, and soft skills that companies and hiring managers - in field ranging from IT and robotics, to healthcare and nursing, to mechanics and manufacturing, to food and hospitality, to sales and marketing - are looking for. Then, he shows how to parlay that education into one's "dream job" in any career. This talk is an essential and informative resource for any high school or community college or high school counselor wishing to educate their student body on how to land meaningful, interesting, and well-paying jobs without the hefty price tag of a traditional 4-year college education.

Why investing in apprenticeships makes sense for the economy and all its stakeholders: Every $1 that governments invest in apprenticeships generates $27 in economic growth. Combine that yield with the U.S. plan for a 4-year, $2 billion commitment to grow apprenticeships — and we have a real weapon in closing the skills gap that is curbing economic growth. Mr. Wyman helps companies map out clear skills growth plans for their organizations.


Why book Nicholas Wyman?


Jobs and apprenticeship expert Nicholas Wyman is changing the conversation about what a successful career path can look like. His lectures and book, Job U, map out multiple roads to job security and economic prosperity that provide job-seekers with the technical, vocational, and soft skills most in-demand and valued by today's employers and companies.
Nicholas Wyman is a workforce development and skills expert, author, speaker, and CEO of the Institute for Workplace Skills and Innovation - a global enterprise, committed to skills and workforce development in today and tomorrow's workplace.

Australian-born Nicholas began his own career by learning a trade. He was named Australian Apprentice of the Year in 1988 and went on to captain Australia's gold medal-winning Culinary Youth Team. Today, he is a leader in developing skills-building, mentorship and apprenticeship programs that close the gap between education and careers around the world. He is a regular contributor to Forbes writing about job skills and training in the 21st-century workplace. He also writes features for Huffington Post and CNBC. He has an MBA and has studied at Harvard Business School and the Kennedy School of Government and was awarded a Churchill Fellowship in 2012.

Wyman speaks to HR departments, trade associations, think tanks, high schools and business groups about the importance of investing in skills. An engaging and animated speaker, Wyman shares front line stories that audiences can relate to and apply directly to their lives. He has recently keynoted the Edge Annual Lecture in the United Kingdom, spoken at the International Foundation Conference on Youth Philanthropy in Athens, Greece, the Global Lessons in Apprenticeships and Trans Atlantic Apprenticeship Summit in Washington, D.C., the Recharging the Youth Conference in New York, spoke to consortia of school districts in Plano, Texas, Keynoted the Halifax Chamber of Commerce Gala Dinner in Canada as well as spoke at the International Foundation of Employee Benefit Plans Conference in Las Vegas, Nevada.

His award-winning book, Job U, is a practical roadmap exploring the myriad of unconventional and affordable pathways to fulfilling and rewarding careers. Debunking the notion that a traditional college degree is the best or only path to wealth and success, his book is for anyone who wants to learn how to add value and be valued in tomorrow's economy. He is on the board of the American Institute for Innovative Apprenticeship.
Books

Job U