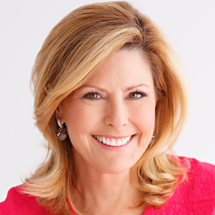 Nina Easton
Chair, Fortune Most Powerful Women International & Fox News Analyst
Traveling From
District of Columbia
X
Program Descriptions
"The Paralysis of Populism"
These are confusing and fraught political times. The nation seems more divided than ever. Rancor runs high. Despite passage of tax reform, Congress spent most of last year paralyzed and unable to address the great challenges of our times.

Accomplished author, columnist, TV commentator, and entrepreneur Nina Easton takes her audiences beyond the headlines–and beyond the personality of our colorful President–to explore economic trends driving today's divided political atmosphere. She shows how job trends, education levels, and globalization are contributing to a 'paralysis of populism' in American politics. She looks to the future, with fresh insight on what the innovation revolution now transforming global business means for the political landscape. And she offers a lively and entertaining tour of political bad blood dating back to the nation's Founders, showing how America has been here before yet always thrived.

Nina is a familiar TV presence. Before becoming an entrepreneur, she was a prime-time Fox News political analyst and commentator on shows such as NBC's Meet the Press and CBS' Face the Nation. She combines three decades of political media experience with a deep understanding of today's global business challenges, which she deploys as co-chair of the Fortune Global Forum and chair of Fortune Most Powerful Women International, hosting CEOs at events around the world. She co-wrote a best-selling book on the Reagan Administration before authoring her widely-hailed chronicle of the rise of the baby-boomer conservative movement; that book, "Gang of Five" now ranks on the Vox list of "books to read to understand the world." She won major national awards as Fortune magazine's Washington columnist, and before that as a senior writer for the Los Angeles Times. As a fellow at the Harvard Kennedy School, she taught presidential politics and wrote a treatise on income inequality.

Nina values robust audience Q&A, and always offers plenty of opportunity for audience members to showcase their opinions as well as their questions.
Nina Easton is an award-winning author, writer, TV commentator, and entrepreneur. Her three decades in the news media spanned Fortune Magazine, the Los Angeles Times, and the Boston Globe–as well as appearances on prominent Sunday news shows such as "Meet the Press" and "Face the Nation." As a primetime Fox News political analyst for more than a decade, she regularly provided primetime commentary on U.S. politics, foreign affairs, and the economy.

In 2016, Nina opened a new chapter by launching a start-up built on her decades-long experience interviewing and profiling top leaders and personalities–on stage, in print, and on video. SellersEaston Media is dedicated to capturing and preserving the legacies of leaders in business, the arts, philanthropy, and public service.

Nina, formerly an award-winning Fortune columnist, is currently chair of Fortune Most Powerful Women International–hosting events in the US, Asia, and Europe. And she co-chairs the Fortune Global Forum, bringing together Fortune 500 CEOs from around the world, most recently to the Vatican, Rome (2016) and Guangzhou, China (2017). At the Center for Strategic and International Studies (CSIS), she hosts the global affairs series "Smart Women, Smart Power," bringing world leaders and diplomats to the stage for insightful interviews.

Nina is also an accomplished author of political history. Her critically-acclaimed account of modern conservatism, Gang of Five, ranks on the Vox list of "books to read to understand the world." She is co-author of John F. Kerry: A Complete Biography, as well as Reagan's Ruling Class, a Washington best-seller profiling the top 100 officials in that administration.

In 2012, she served as a fellow at the Harvard Kennedy School, teaching a seminar on the presidential election and conducting in-depth research on economic inequality, which became a Fortune magazine cover story. Her columns in Fortune and her stories during a decade-long tenure at the Los Angeles Times have earned national recognition.

The list of top figures she has interviewed over the years range from Hollywood figures (such as Bette Davis and Meryl Streep) to business (Jeff Bezos, Penny Pritzker, Meg Whitman, and many more) to politics (Barack Obama, Laura Bush, Condi Rice, and more). Nina grew up in California and is a Phi Beta Kappa graduate of U.C. Berkeley.
Books

Gang of Five