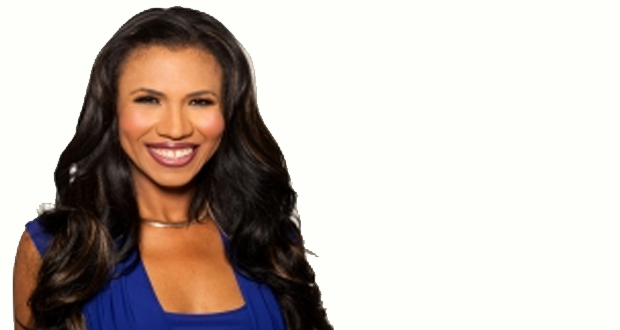 Olympia LePoint
NASA Rocket-Scientist and STEM Education Advocate
Traveling From
California
X
Program Descriptions
Reprogramming Your Brain to Overcome Fear
Now, fear can be removed from the human brain. Based on her viral TED talk "Reprogramming Your Brain to Overcome Fear" award-winning rocket scientist and author Olympia LePoint devises a neuroscience process for reprogramming the human brain to override fear. With her triumphant story as seen in her TED talk, Olympia LePoint answers how humans can simultaneously turn off fear and rebuild the frontal brain lobes to accomplish great feats.

Leading to Success
Many times leaders need to build innovative products and provide extraordinary direction, yet face obstacles from every direction. They face staff and organizational constraints. In this keynote, Olympia LePoint shares her personal stories as leader in an engineering environment who turned her talents into becoming a CEO of a media production company. She reveals her proven approach which creates innovative solutions to accomplish company missions Through revealing Mission Control Room Stories, Olympia LePoint empowers leaders to gain organizational support, use pre-existing resources and build personal satisfaction.

Finding Your Answers & Unleashing Them
In this talk, Olympia LePoint helps audience members find answers in their lives. From business and personal development to health and faith . Based on her Answers Unleashed is a half-hour weekly talk show Olympia LePoint exposes the, hidden powers of the human brain, so individuals find answers in their lives. With her Triabrain Theory of Relativity discovery published in The Huffington Post as the talk's foundation, Olympia combines neuroscience and trailblazing faith in exposing the brain's powerful abilities to find answers, so audience members can create solutions for triumphant lives.

Becoming An Entrepreneur ( 3-Hour Workshop)
Some people have brilliant ideas but they never overcome their fear in becoming an entrepreneur. They do not know the practical steps to take without outside investors. In this program, TED speaker and CEO Olympia LePoint reveals the 3-Leg Support System, plus the 10 steps needed to become an entrepreneur. Plus she provides ways to combine innovation with fresh marketing. This program is designed for people who are ready to transform their passions into income.

Giving A TED Talk
Sometimes a powerful message is completely overlooked because the presentation lacks the 7 steps to capture an audience. In this program, TED speaker Olympia LePoint empowers audience members with the "Get to LePoint" method. Participants gain the ability to captivate audiences in 7 seconds and structure compelling presentations using the TED presentation methods she acquired while performing her viral TED talk "Reprogramming Your Brain to Overcome Fear." Participants learn to leverage their personal stories and use their physical space to persuasively inspire audience action.

"Beating The Odds" When Your Mission Appears Impossible
Anyone can beat the odds, if they know how to redefine them. Olympia LePoint shows audience members how to redefine key aspects of their thinking by sharing her own triumphant journey though her own educational, professional and personal life. After discovering "How to Beat the Odds" through her process, "Art of Creative Problem-Solving", Olympia became a top university graduate, an internationally -known & award-winning rocket scientist, and an CEO. Olympia shares how to succeed in any situation.

LIVE Emceeing and Hosting
As season on-air live talk show host for Answers Unleashed and seen on NBC, CBS, KCAL9, PBS and Dr .Drew, Olympia LePoint provides professional emceeing and hosting for organizations' humanitarian and non-profit philanthropic events.

STEM EDUCATION - Olympia's - End Mathaphobia® Now
As author of the book Mathaphobia: How You Can Overcome Your Math Fears and Become a Rocket Scientist, Olympia LePoint explains how to identify and eliminate Mathaphobia®. Participants will take the Mathaphobia® Self-Test, learn to reprogram their brain for success, and take strategic action steps to ace math and science education again
Why Book Olympia LePoint ?


As an internationally-recognized science leader, LePoint helped launch NASA's Endeavour, Discovery, Columbia, and Atlantis Space Shuttles. She successfully helped launch 28 Space Shuttle Missions into Space. She won The 2004 Boeing Company Professional Excellence Award, and The 2003 Engineer of the Year "Modern Day Technology Leader" Award.
Her presentations are intellectually stimulating and help audiences overcome fear and adversity through the creative problem-solving principles found in math, science and human determination.
As a real life rocket scientist, Olympia shows you how to reprogram your brain for success, and use your pre-existing resources for victory over any obstacle.
Hailed as "The New Einstein" by fans across around the world, Olympia LePoint is best known for her role as TED speaker, an award-winning rocket scientist, and celebrity author who is empowering audiences in becoming powerful leaders by unleashing the true power from within their human brains. As the on-air live celebrity host of the talk show Answers Unleashed in Los Angeles, Olympia LePoint is a seasoned speaker who shares her powerful story in the TED Talk "Reprogramming Your Brain to Overcome Fear," plus uses science paired with her personal story to help individuals rebuild the brain with her first book, Mathaphobia: How You Can Overcome Your Math Fears and Become a Rocket Scientist. The book is an educational text designed to empower audiences to overcome fear plus reprogram the brain and was featured on NBC News, CBS News, PBS shows and on the CW TV networks. Her second book Answers Unleashed: The Science of Unleashing Your Brain's Power is a self-help book designed to help people overcome painful memories and mentally rise to success.

As an internationally-recognized leader within Math and Science fields, LePoint helped launch NASA's Endeavour, Discovery, Columbia, and Atlantis Space Shuttles. With experience launching 28 missions into Space, LePoint won numerous professional excellence awards including the "Boeing Professional Excellence Award" and "Black Engineer of the Year, Modern Day Technology Leader Award." From the ages of 21-30, Olympia LePoint was one of the youngest leaders to help launch NASA's Space Shuttle to success.

Hailed as "The New Einstein" by her fans and the "Modern Day Hidden Figure" by PEOPLE Magazine, LePoint writes blogs on The Huffington Post and executive produces "Answers Unleashed Talk Show," and "Answers Unleashed LIVE Lectures" - shows helping audiences change their thoughts for success. LePoint has also appeared on international TV shows Impact Theory with Tom Bilyeu and Open Minds on the Gaia Network. During the motion picture release of Hidden Figures, LePoint appeared in countless magazines and news publications, including PEOPLE and the cover of Porter Ranch Life Magazine. LePoint has appeared on NBC News, KTLA5 Morning News, CBS News, Between the Lines on PBS, Dr. Drew's Life Changers, Get It Girl TV, Cheddar TV, San Diego Living on the CW, as well as Jump Shipp.

LePoint holds a Bachelors of Science Degree in Mathematics, and a Master's of Science Degree in Applied Mathematics as a notable alumna from California State University Northridge. As a CEO of OL Consulting Corporation – a book publishing and educational media production company - LePoint has channeled her passion into helping millions across the globe to overcome fear and pursue their life passions through the internet by establishing the Olympia LePoint Science Scholarship to help promote formal university education.
Books

Answers Unleashed

Mathaphobia